Court stenographers in demand and in the news in Ohio, Washington, New York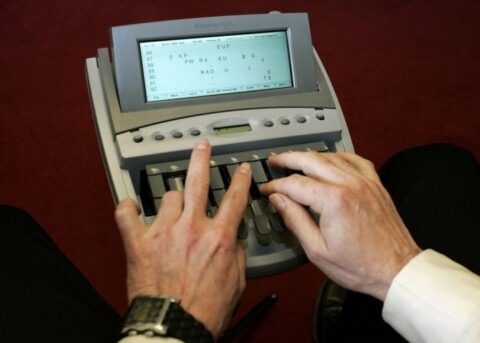 Court stenographers are critical members of the judicial process. That's why they're in the news and in demand.
Court stenographers in demand
Huseby hires only the very best stenographers. All are screened before hiring to ensure their work meets the company's high standards. When a reporter wishes to work for Huseby, an account executive follows a stringent reporter review process.
Huseby's court reporting services include:
Click here to find a location and schedule a court reporter online.
Court stenographers in the news
An Ohio state senator has asked the state supreme court to make changes in judicial proceedings. The changes include eliminating the grand jury process in the state. If that's not feasible, as a secondary reqest she asked that the court stenographer to be appointed by the presiding judge and not the prosecutor's office. (The Highland County Press) | A Yakima, Washington county clerk has been accused of harming the judicial system there through her role in an agreement that allows some of her employees to work as court stenographers. (Yakima Herald) | An Al Qaeda terrorist was convicted a second time in Brooklyn Federal Court two days after it was discovered that no stenographer was present when his original verdict was taken. (New York Daily News

)