Huseby meets the need as California's demand for court reporters continues to grow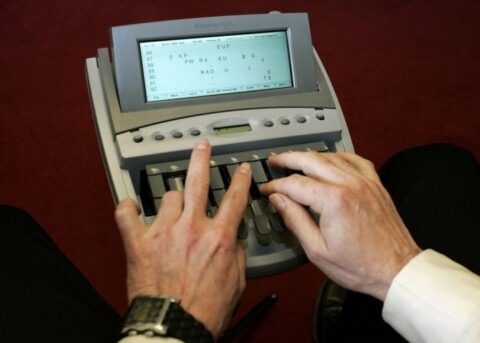 Demand for court reporters has continued to be strong in many states -- especially California.
At the same time, though, California court reporters were laid off about six years ago because of state budget cuts.
In the future, legislation requiring court reporters in certain specialties like family law could increase demand, which is good news whether you want to be a court reporter or want to hire one. (Santa Rose Press Democrat)
Huseby is playing an integral part in serving California's court-reporting needs. With locations in San Diego, Los Angeles, Fresno, San Francisco, Sacramento, Fairfield, Napa and Dixon, Huseby serves large swaths of The Golden State.
Our California locations are:
Bakersfield
4900 California Avenue Tower B
2nd Floor
Bakersfield, CA 93309
(800) 333-2082

DeMichelle Huseby
700 Webster Street
Fairfield, CA 94533
(800) 333-2082

Dixon
255 N. Lincoln Street
Suite H
Dixon, CA 95620
(800) 333-2082

Los Angeles
515 S. Flower Street
36th Floor
Los Angeles, CA 90071
(800) 333-2082

Napa
1034 Walnut Street
Napa, CA 94559
(800) 333-2082

Sacramento
980 9th Street
16th Floor
Sacramento, CA 95814
(800) 333-2082

Clovis (Fresno)
7815 North Palm Avenue
Suite 120
16th Floor
Sacramento, CA 95814
(800) 333-2082

San Francisco
505 Montgomery Street
10th & 11th floors
San Francisco, CA 94111
(800) 333-2082

Walnut Creek
2121 North California Boulevard
Suite 290
Walnut Creek, CA 94596
(800) 333-2082

If you are in these areas or anywhere in California, give us a call at 1-800-333-2082 to schedule services at any of our locations worldwide.

Or, click here to find a location and schedule a court reporter online.