Huseby swimming in success with Ryan Lochte, Cullen Jones, new Olympic coach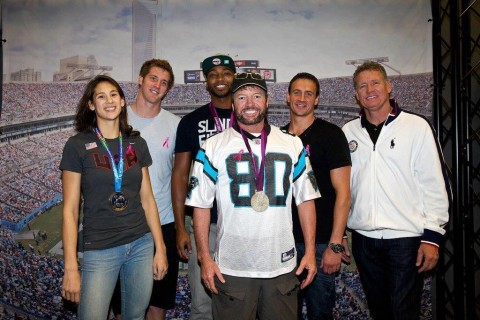 You know what they say: Don't go in the ocean if you can't swim with the sharks. That's exactly what we're doing at Huseby! In our slidshow, Olympic swimmers Ryan Lochte and Cullen Jones take advantage of a photo op with Huseby sales manager Lee Manchester and his son. Also check out our No. 1 court reporter, Martin Nobrega, wearing the gold medal.
Also pictured is David Marsh who lives in Davidson, North Carolina, Marsh is the current CEO/director of coaching at SwimMAC Carolina in Charlotte. In September, he was named the women's head coach for the 2016 U.S. Olympic Swimming Team. Prior to joining SwimMAC, he was the men's and women's swimming coach at Auburn University.

It's an impressive group that we're proud to be a part of.