Will Nashville's Clark Beckham make the 'American Idol' top 48? We find out tonight
Tonight's the night we find out if Clark Beckham, the son of one of our court reporters, makes the top 48 on "American Idol." Based on the huge response to our last blog post about Clark, the whole Huseby family is behind him!
The final solos will be performed tonight and we're hopeful to see Clark in action. His mom, Terri Beckham, a reporter with Vowell, Jennings & Huseby in Nashville, Tennessee, knows what he sang for his solo, but she can't tell. So we'll have to watch to find out.
The "Hollywood Week #4: Top 48" episode of "American Idol" XIV airs tonight at 8-9 p.m. Eastern Time and Pacific Time on FOX.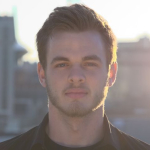 Here's what's happened since we last posted about Clark.

On Thursday, Feb. 5, we saw Clark make it through the "Lines of 10" competition, singing Marvin Gaye's "Let's Get It On." As he stepped up to the mic, he told the judges why he was the next American Idol. "I'm the next American Idol because I think America's hungry for the groove," Clark said.
Clark advanced to the group round. All four members of that group, Clark Beckham, David Oliver Willis, Jesse Cline, and J.None (they called themselves Double Stuf), made it through, singing Stevie Wonder's "Signed, Sealed, Delivered." That was also aired on Thursday night.