More drama with Cosby depositions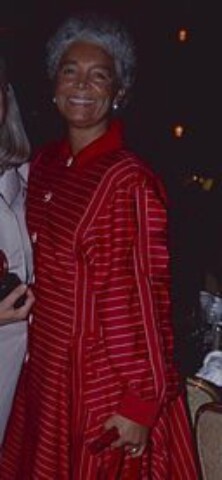 Camille Cosby in 2000. Photo via Wikimedia Commons.
Bill Cosby's lawyers sought to prevent his wife, Camille Cosby, from sitting for a deposition early this week and filed an emergency motion Saturday to delay it.
Who can blame her for not wanting to sit for a deposition? Remember what happened when her husband sat for one? It was published by the New York Times last July. In it, Cosby defended himself for a lawsuit filed by a young woman who accused him of drugging and molesting her.
A lawyer for seven women who say Mr. Cosby defamed them, Joseph Cammarata, said Mrs. Cosby was questioned under oath for two and a half hours in a hotel in Springfield, Mass., and that her deposition will continue March 14.
The civil case is separate from the criminal charges Mr. Cosby faces in Pennsylvania, where a woman has accused him of sexually assaulting her in 2004. (New York Times)
Huseby deposition services
Huseby allows firm to save time and money by doing everything from the desktop. From scheduling depositions online, to setting up online video depositions, and then receiving the transcripts and exhibits directly into an online account, Huseby makes certain every experience meets our customer's needs.
Huseby also enables attorneys to attend depositions remotely using HusebyConnect.
Click here to see the ways Huseby assists attorneys who want to make the most of depositions.