Huseby contest winners going to Super Bowl, Hornets games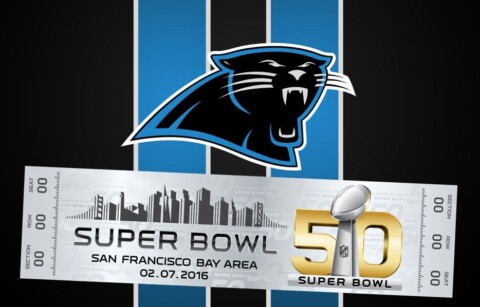 Our pug has a name and we have a Super Bowl winner!
In our name-the-pug contest, we received lots of entries. One in particular made a lucky person eligible for Super Bowl tickets. Our pug is now called Pugsley and the person who suggested that name is Mara Woods of McGuireWoods LLP in Charlotte.
Huseby's Super Bowl contest was open to clients in the Charlotte market to celebrate the Panthers' run to the Super Bowl. The Panther pug -- now Puglsey -- is the newest member of the Huseby family.
Ms. Woods, with McGuireWoods LLP in Charlotte, had the option of taking two Super Bowl 50 tickets or three courtside tickets to two different Charlotte Hornets games. She chose the Super Bowl tickets. She's going to be in Levi's Stadium on Feb. 7 to see the Panthers take on the Broncos.
Second place went to Debbie Cook of Smith Moore Leatherwood. Ms. Cook won three seats to an upcoming Hornets home game. Third place, which is two seats to any upcoming Hornets home game, went to Bernard Tisdale of Ogletree, Deakins, Nash, Smoak & Stewart, P.C.
Here's a little Q&A with the first-place winner, Mara Woods.
Q: Where are you from?
A: I am from Columbia, South Carolina, but I have been in Charlotte for 14 years.
Tell us about your family.
I have a 26-year-old daughter, a 20-year-old son who attends East Carolina University and plays football for them, and a 2-year-old granddaughter.
How long have you been at McGuireWoods?
Four years and five months
What do you do there?
I am a practice assistant for our litigation department and I support a partner attorney who deals with complex business and banking litigation, motorsports practice and pro bono criminal work; senior counsel who deals with government investigations and white collar litigation; and a staff attorney who handles financial services litigation by representing lenders in mortgage-related proceedings.
What's your favorite sports team?
The Dallas Cowboys (the team people love to hate), but of course I support Charlotte's home team Carolina Panthers.
Who are you taking to the Super Bowl?
My son.