Huseby continues Nashville tradition, finalizes acquisition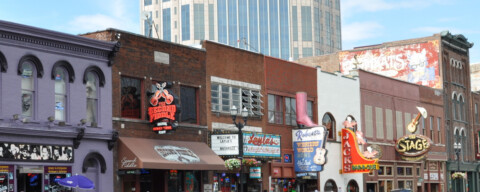 Huseby is excited to announce completion of the acquisition of Nashville-based Vowell and Jennings Court Reporting.
And Huseby is in Nashville to stay, having just re-signed the lease on at 2nd Ave. N., and rehired Jim Vowell and Gene Jennings as senior consultants.
As a result, Huseby's Nashville office has the most technologically advanced staff in America.
"We want to invite our old friends/clients to take advantage of the things we can do," Jim and Gene said in a statement.  "Thank you for your business and loyalty for all these years. We're looking forward to carrying that same spirit forward for the next 40 years!"
Those decades of experience servicing the Nashville legal community, plus Huseby's long history of serving clients nationwide, allows Huseby to provide the highest quality service and technology in the industry.
Huseby looks forward to continuing to work with the Nashville legal community and continuing to develop quality, long-term relationships.
Quality and a local service focus are our top priorities, and that starts with our team working every day for you to make your deposition experience letter-perfect.
Our mission is simple: "Every experience inspired by excellence."
Click here to schedule now through the Nashville office.
The local support team:
Ashleigh Wilson
Scheduling
(615) 256-1935, ext. 653
(800) 333-2082
AshleighWilson@huseby.com
Paul Withrow
Business Development Director
(615) 256-1935, ext. 558
(800) 333-2082
PaulWithrow@huseby.com
Randy Foerster
Client Relationship Manager
(615) 256-1935, ext. 654
(800) 333-2082
RandyFoerster@huseby.com
Nashville Location
214 2nd Ave. N
Suite 207
Nashville, TN 37201
Phone: (615) 256-1935