Instant pay program makes this court reporter feel appreciated, part of the team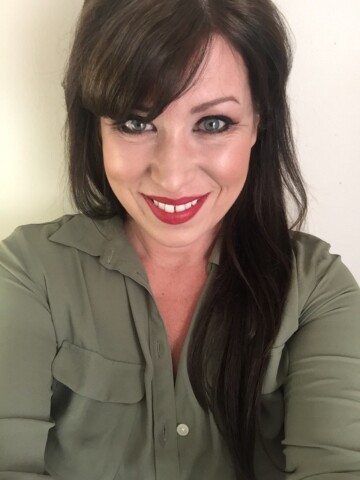 Court reporter Audra Smith is also a musician. She says it's a natural combination because "court reporters are musicians of words, after all!"

Huseby Inc. initiated its Instant Pay for Reporters program last year, and Audra Smith of Winston-Salem, North Carolina has been one of the beneficiaries.

"Oh my goodness," Smith said earlier this week after being told by Huseby she would be paid instantly once she turned in her first Huseby job.

"This is incredible." she continued. "Most times when I do real-time, they request me back for the job. So, I will most definitely be doing that with you all!"

Smith's experience illustrates how Huseby is working to change the lives of court reporters in several significant ways: professionally, personally and financially. By paying them instantly upon turning their work, Huseby is striving to instill a spirit of teamwork among reporters and to make reporters feel they're part of a team.

Smith said of all the firms she has worked with and been affiliated with in the last 10 years of her reporting career, she finds "Huseby's communication and staff support availability to be exceptional"

She says she also appreciates Huseby's scheduling manager telling her, "When we offer you a job, we'll wait to hear from you before we offer it to another reporter."

Instant pay has "made my day and made me feel appreciated," Smith said. "I love feeling a part of a team. And when I feel appreciated, I feel on purpose in life and career. The sky's the limit!"

Instant Pay for Reporters

CEO Scott Huseby developed this new process for instantly paying court reporters, videographers and trial technicians from his experience being both a court reporter and firm owner.

"Instant pay for court reporters further strengthens our position as the No. 1 landing spot for any court reporter who wants to work with a company that puts reporters as its No. 1 customer," Huseby said.

Read more about Huseby Instant Pay for Reporters here.