Live from Durham: the wonders and frustrations of court reporting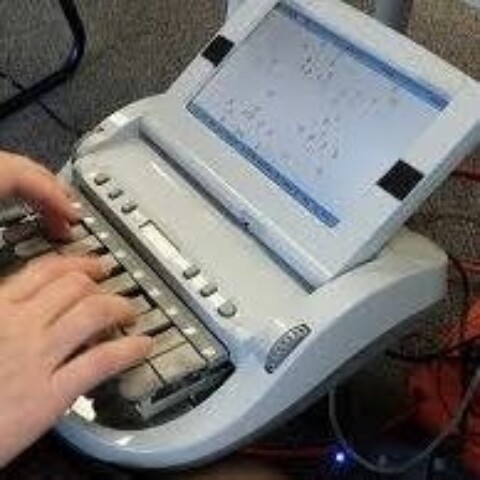 Meet Dave. Dave is a court reporter. Here's a description of Dave. (The News & Observer) Does he sound familiar?
"Dave constantly searches for the right words, often correcting himself as he talks about the precision and impartiality to which a court reporter must adhere."
"Dave's vigilant neutrality in recording court cases keeps him from expressing his real feelings."
"Dave is amusingly fussy and tentative, his obsession with details hindering his private life."
This description of Dave the court reporter is from a review of the play, "The Typographer's Dream" performed this month in Durham, North Carolina, at Manbites Dog Theater.
The theater's website describes the play as a production about three experts -- a stenographer, a geographer, and a typographer -- discussing "the wonders, and occasionally the frustrations, of their chosen disciplines. But soon the line between the professional and the personal starts to blur." (Manbites Dog)
While the play's run has finished, keep your eye out for future productions of this show that The News & Observer says "elicits laughs at common work situations but also reveals workers' dissatisfaction."
Huseby in North Carolina
Huseby Inc., provides its clients with court reporting services across the United States — including North Carolina, at these locations:
1 West Pack Square #1400
Asheville, NC 28801
(704) 253-7033
200 West Second Street, 19th Floor
Winston-Salem, NC 27101
(800) 333-2082
1230 West Morehead Street #408
Charlotte, NC 28208
(800) 333-2082
7800 Airport Center Drive #401
Greensboro, NC 27409
(336) 605-9669
3737 Glenwood Avenue
#100 Raleigh, NC 27612
(919) 831-8877