New York Times calls FX, ESPN O.J. Simpson episodes 'astonishing.' So was being there in person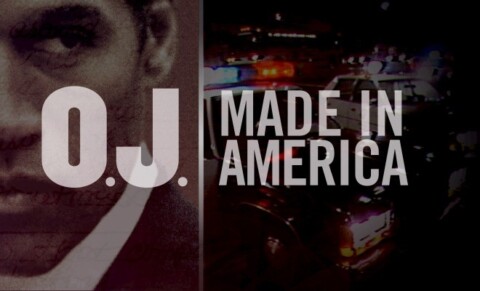 Some celebrity trials are relegated to the dustbins of history. Who remembers, for example, the Lindbergh baby kidnapping trial? Or the three trials of silent-film star Roscoe "Fatty" Arbuckle? The scandalous custody trial of pre-teen Gloria Vanderbilt?
Not many of us. The same thing was happening with the O.J. Simpson case that Huseby worked 20 years ago. We remember it well, of course, but if you ask most millennials about it, they might know a few things but not many details.
(Huseby handled every piece of information exhibited in the civil trial, and also did work with the criminal trial, helping the court reporter market the trial transcripts. See details, below.)
Then came television to bring those memories roaring back. And roar they did, because of the effectiveness of the presentations of the two programs that The New York Times calls "astonishing."

When "Made in America" was scheduled scant months away from FX's "The People v. O. J. Simpson: American Crime Story," it sounded like overkill. Instead, the pairing established the Simpson story as the kind of historical episode that only reveals more when viewed from additional angles. (New York Times)