Researchers ask if robots can be paralegals and lawyers, get startling answer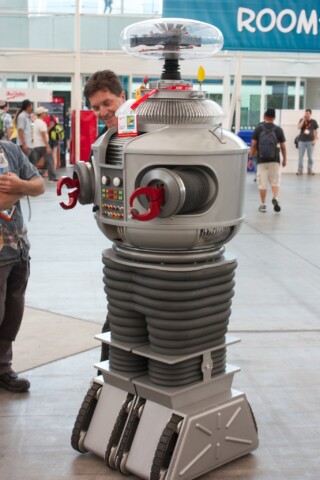 Is this your replacement? Photo by Ewen Roberts via Flickr Creative Commons.
Could e-discovery software make paralegals and lawyers unnecessary?
After all, if programs can read and analyze legal documents, why pay humans to do it? Should we be wary of Legal Zoom and Rocket Lawyer?
Those are the questions posed in a recent New York Times story on artificial intelligence and the legal profession.
The story looks at the development of rapid technological advances and how they might harm the the economy. The story also looks at what recent research says about the issue and it turns out the news is … encouraging.
It's simply not happening, the research says, in most aspects of the economy. Many human activities just can't be replicated by computer automation. In regard to legal professionals, a study called "Can Robots Be Lawyers?" said "even the most advanced A.I. technology would at best make only modest inroads into the legal profession."
Here are the things that paralegals and lawyers can do that automation can't:
• read and analyze documents
• counsel clients
• appear in court
• persuade juries
Robots, of course, can read documents, but the story points out that's just a small part of the paralegal's and lawyer's work.