At 25, 'My Cousin Vinny' gets love from lawyers, judges, other legal professionals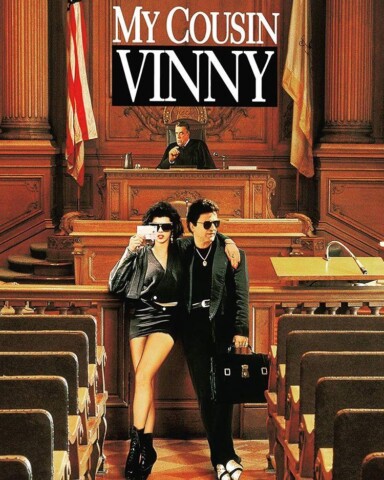 Via Flicker Creative Commons
Many movies have come and gone in the past 25 years, and most have been forgotten.
But this month folks are celebrating the silver anniversary of "My Cousin Vinny," a courtroom comedy with staying power. (NPR)
For example, the city attorney in Neptune Beach, Fla. who is also an adjunct professor, shows his students examples of Vinny Gambini's approach to the courtroom.
In Texas, a judge who is a fan of the "My Cousin Vinny" recently authorized a jury to watch the movie. (Fox 4)
Another story runs down a who's who of legal professionals who love the movie about the leather-jacketed lawyer from New York who ends up learning on the job in an Alabama courtroom.
They include lawyer Alan Dershowitz, U.S. Circuit judge Alex Kozinski, who has organized screenings for colleagues, U.S. Circuit Judge Richard Posner, and Texas Supreme Court Justice Don ­Willett, among others. (The Australian)
Joseph F. Anderson Jr, a federal judge in South ­Carolina, says the movie showcases "textbook examples of effective cross-examination," in an essay titled "Ten Things Every Trial Lawyer Could Learn from Vincent La Guardia Gam­bini."
The others are
perseverance

proper use of experiential experts

the ability to modify trial strategy

keeping ego in check

living life life outside law

the importance of having a mentor

pro-bono activity

keeping promises