DA's complaint about court reporter salaries put into context: $70,000 is below average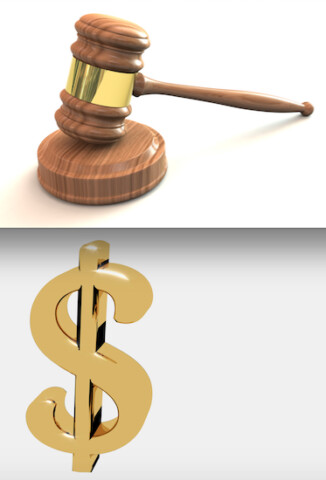 Would you believe more news about court reporter salaries?
In Nueces County, Texas, judges raised the starting salary of court reporters by more than $16,000 to $65,250. That's lower than the report from our last blog post.
We blogged recently about court reporters "with minimal education or experience" making $70,980 in Wichita County,  Texas -- more than new prosecutors. Turns out, even that's below average.
Now the paper has followed up on the story that puts Texas court reporter salaries in context, reporting the United States Bureau of Labor and Statistics says there are 1,370 court reporters in Texas with an annual mean wage of $78,410. (Times News Record)
If that's the mean, that means some court reporters make more than those in Wichita County, right? You better believe it, pardner.
Leslie Ryan-Hash, the official court reporter for the 30th District Court, said positions in the Dallas-Fort Worth area pay over $100,000 per year for starting positions.
And remember, this all began with a salary increase and a complaint by a DA that attorneys were making less than court reporters. in her county.
Huseby in Texas and New Mexico

Huseby's El Paso office is located at 100 North Stanton Street #110, El Paso, Texas, 79901.
Huseby's office in Las Cruces, New Mexico are located at 500 South Main, Suite 630, Las Cruces, New Mexico, 88001.
In addition to El Paso and Las Cruces, Huseby serves the legal industry's trial support needs in Dallas, Houston, San Antonio and Austin, as well as many other locations nationwide. In addition to court reporting, Huseby's litigation services include Web conferencing, video conferencing, video depositions and more.
For more information about Huseby visit Huseby.com or call (800) 333-2082.