Florence Finch's life of honor, devotion, duty began with stenography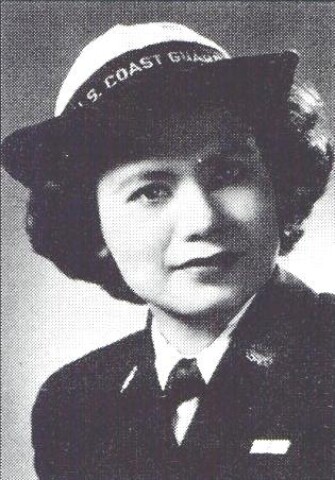 Florence Finch's Coast Guard photo.
Where can stenography skills lead you?
Lots of great places. And for one woman whose obituary this week revealed a life of sacrifice and heroism, it lead to the Medal of Freedom, a building named in her honor and, after a long life well-lived, a burial with full military honors. (New York Times)
The service was today at First Presbyterian Church in Ithaca, New York, with burial following at Pleasant Grove Cemetery in Cayuga Heights, N.Y. She was 101. (Ithaca Journal)
Florence Finch became a heroine during World War II when she supplied fuel past Japanese occupiers to the Filipino underground, sabotaged supplies destined for the Japanese, smuggled food to American prisoners and, after being captured, survived torture.
But before all of that, Mrs. Finch, fresh out of high school, became a stenographer at Army Intelligence headquarters in Manila, Philippines. She met her husband there, and the stenographer and Navy chief electrician's mate married in 1941, just months before the attack on Pearl Harbor.
During the course of the occupation of the Philippines, she was caught smuggling food to the prisoners, the Times reports.
Confined to a two-by-four-foot cell, she was interrogated and then tortured, enduring repeated shocks from electrical clamps on her fingers. She never talked. She was tried and sentenced to three years' hard labor at the Women's Correctional Institution in Mandaluyong, just outside Manila.
The Coast Guard blog said this of Mrs. Finch: "Of the thousands of women who have served with honor in the United States Coast Guard, one stands out for her bravery and devotion to duty." (Compass)