Huseby services in Chapel Hill, Lawrence, Lexington, Spokane are a slam dunk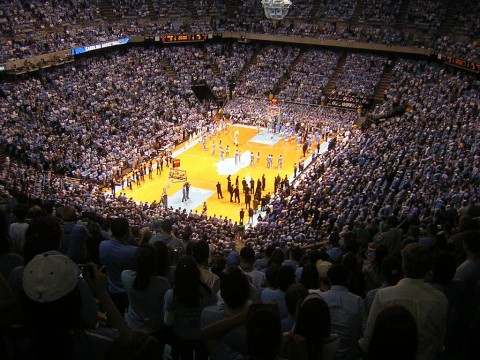 The Dean Smith Center at UNC-Chapel Hill.
We love to blog about our many Huseby locations across the U.S.
Be sure to click the link and check the list. But what if you're looking for litigation services in a city that's not on the list, like these NCAA basketball hotbeds: Chapel Hill, North Carolina.
Or, say, Lexington, Kentucky?
What if you need videography in Lawrence, Kansas?
Or real-time transcripts in Spokane, Washington?
You've come to the right place.
HusebyConnect provides the ideal virtual deposition environment by bringing together the most effective, low-cost way to communicate with counsel and depose a witness anywhere in the world from the comfort of your office.
With Huseby connect, you can do the following:
Use a webcam or connect directly to a videographer's video feed to view live testimony.

View and interact with a real-time transcript feed, including highlighting, notes and issue coding.

Present, annotate and mark exhibits digitally.

Improve productivity by prepping a witness remotely.
For example: Streaming depositions bring a number of legal tools together in a succinct but flexible format that can be used worldwide. With HusebyConnect, it wouldn't matter which of these cities you are working from -- you could be anywhere effectively connect around the world.
Read more about Huseby deposition services here.