In the 2017 World Series, a clear-cut winner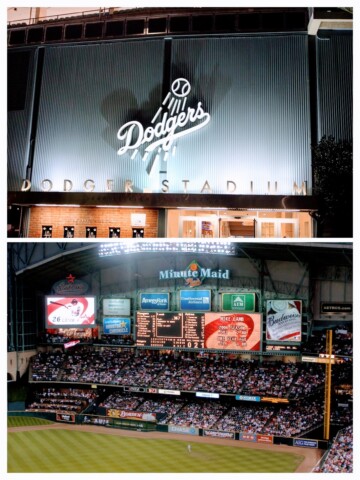 Photos of Dodger Stadium and Minute Maid Park via Flickr Creative Commons
The World Series is tied 2-2, and at this dramatic moment in the fall classic, we at Huseby's website thought it was time to pick a winner.
Because, as you know, Huseby has offices in both Houston and Los Angeles, so we have a special connection to both the Dodgers and the Astros.
We've been following them both since the days of charismatic manager Tommy Lasorda and the Astros' "tequila sunrise" uniforms that featured red, orange and yellow horizontal stripes around the midriff.

If you're looking for tickets, you can see the schedule and get tickets here. (Hint: It's gonna cost you.) If you're looking for litigation services in Houston or L.A., you've come to the right place already.

HusebyConnect provides the ideal virtual deposition environment by bringing together the most effective, low-cost way to communicate with counsel and depose a witness anywhere in the world from the comfort of your office.

With Huseby connect, you can:

• Use a webcam or connect directly to a videographer's video feed to view live testimony.
• View and interact with a real-time transcript feed, including highlighting, notes and issue coding.
• Present, annotate and mark exhibits digitally.
• Improve productivity by prepping a witness remotely.

For example: Streaming depositions bring a number of legal tools together in a succinct but flexible format that can be used worldwide. With HusebyConnect, it wouldn't matter which of these cities you are working from -- you could be anywhere effectively connect around the world.
###br
Read more about Huseby deposition services here.

Looking for help in a different city? Click here or call a Huseby scheduler and ask. We have thousands of conference room suites worldwide ready for you to use today. 800-333-2082.
Oh, right. The prediction.
You know what? We can't choose. We love the Astros and the Dodgers too much to pick one over the other. We'll just say best of luck to both teams.
Still not satisfied? Ok, here's a sure-fire bet: The easiest way to pick a winner is to call Huseby.