In Washington D.C., stand out from the crowd with Huseby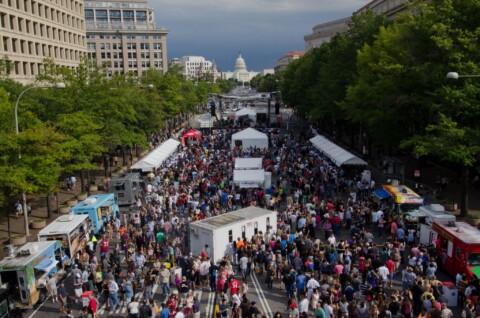 Washington D.C. crowds in front of the U.S. Capitol building.
There are a few extra people in Washington D.C. today and tomorrow.
It could be a good time to stay in the office and get some work done.
If you're interested in learning more about the benefits of working with Huseby to meet your Washington, D.C. court reporting needs, give us a call.
Huseby has conference room suites in Washington, D.C. ready for you to use today. Huseby offices offer litigation services, including court reporting, Web conferencing, video conferencing, video depositions, and more.
We offer access to an extensive network of nationally certified, highly trained court reporting experts.
Huseby's primary goal is to identify the strategies, techniques and technologies that can save its clients time and money. Huseby works closely with its clients to understand the factors that drive the case and to explore creative solutions that provide the best value for your money.
Here's our Washington, D.C. location:
1050 Connecticut Avenue, N.W.
10th Floor
Washington, D.C. 20036
Contact the D.C. office at (202) 621-1063 or click here to find a location and schedule a court reporter online.