Nashville's top five law firms thrive in the Music City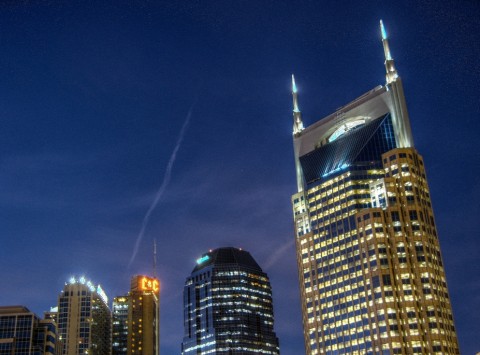 Nashville Skyline by George Miquilena via Wikimedia Commons.
Bass Berry & Sims leads the list of biggest law firms in Nashville, Tennessee, according to a new survey. (Nashville Business Journal)
Bass Berry & Sims employs 214 attorneys and is headquartered at 150 3rd Ave. S. in the Music City.
Waller is second with 195. Bradley Arant Boult Cummings is third with 124.
That's followed by Baker Donelson Bearman Caldwell & Berkowitz (108) and Butler Snow (57).
Huseby Inc. continues to have a presence in Nashville, providing good people, service and technology to the Music City. We will continue to invest in the Nashville legal community and are committed to demonstrating that.
Huseby has a high concentration of Tennessee's best and most technologically savvy real-time court reporters, including Jim Vowell, who is a three-time past president of the Tennessee Court Reporters Association and former board member.
Huseby Inc.'s Nashville location
Vowell, Jennings & Huseby
214 2nd Ave. N, Suite 207
Nashville, TN 37201
(615) 256-1935
(800) 641-9390
Fax: 615-244-3434