Views mixed on Wisconsin computer game-playing court reporter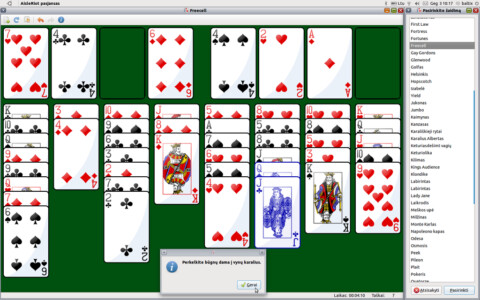 Screenshot of Freecell Solitaire game, the game a Wisconsin court reporter was seen playing in the courtroom. Via WIkimedia Commons.
When a viewer of a TV news story noticed a court reporter playing a computer game during a hearing, the viewer -- and then the station -- asked questions. (WDJT w/ video)
Should a court reporter be playing games while on the clock?
We wonder what you think? Is it appropriate?
Views seem to be mixed so far. Commenters to the story gave it a thumbs down, calling it "unprofessional."
The judge seemed less concerned, saying "he's doing his job absolutely correctly."
And the court reporter defended himself saying, "I don't tell you how to do your job, and you don't tell me how to do mine."
Do you play computer games in court? Do you think it's unprofessional? Was the viewer and the TV station off base by questioning the behavior?
Let us know in the comments section below or on Facebook, LinkedIn or Twitter.