Vintage stenotype machines can be yours for the 'write' price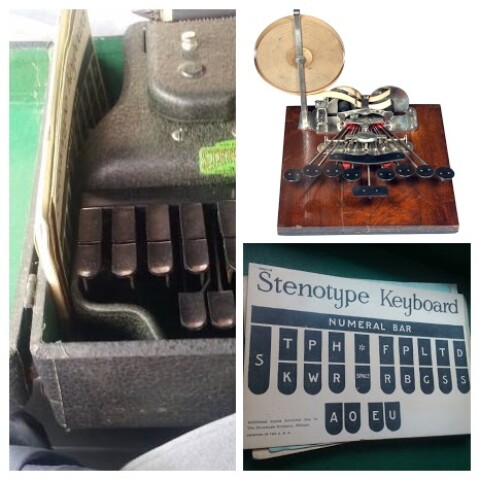 Clockwise from left, Stenotype machine for sale via Craigslist, a very early stenograph machine from Collector's Weekly, and a keyboard illustration from Craigslist.
We often talk about Huseby's cutting-edge technology, including using Webcams to view live testimony and remotely interacting with real-time transcript feeds.
And we often take it for granted that Huseby court reporters use the the most modern devices, allowing us to keep an accurate digital record of what each document is, how it has been stamped or electronically named and where it is located.
But today we think back about how we got here.
The steno writer was invented by Miles Bartholomew, a newspaper reporter, who patented his invention in 1879. His shorthand machine was the first mechanical printing machine for shorthand. (Collector's Weekly)
Collector's Weekly has a few for sale here. You can also occasionally find stenograph machines on Craigslist. (Craigslist)
So if you're interested in collecting the history of the court reporting profession, we hope this will give you a start. Happy hunting.