What court reporter shortage? "We have a tape recorder."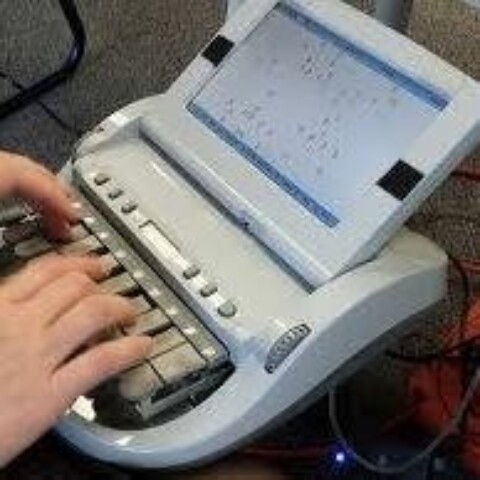 "We have a court reporter on staff and we have a tape recorder."
That was an Ohio municipal court administrator's response to a question about recent reports of a nationwide court reporter shortage. (Star Beacon)
So, no worries then.
Sarah Nageotte, the chief court reporter for the U.S. District Court in Cleveland and a past president of the National Court Reporters Association, said, despite that tape recorder, there is some reason to worry since there are currently five to seven openings for court reporters in Ohio, which she says plays havoc with court schedules.
"The majority of the profession are at that retirement age," she said. "With them leaving, we haven't been getting the influx of the new reporters in."
National attention for Court Reporting and Captioning Week
That was one of several stories in the media about court reporters that were generated during NCRA's National Court Reporting and Captioning Week. If you ever wondered what the benefits of the week are, it's clear one of them is increased national attention to the profession.
Others include:
"Salute to court reporters -- the silent witnesses to history," about court reporters in South Dakota's 7th Judicial Circuit court. (Rapid City Journal)
"Court reporters serve vital role in judicial system" profiles the newly elected president of the Alabama Court Reporters Association. (Dothan Eagle)
"Guardian of Records" tells the story of a later-in-life court reporter for the 11th Judicial District Court in Nebraska. (Lexington Clipper-Herald)
Find a city near you
Need litigation services in Nebraska, Alabama or Ohio? You can find our locations listed here. Don't see your city or state on the list?  Call a Huseby scheduler and ask. We have more than 4,000 conference room suites worldwide ready for you to use today.