White House stenographer turns experience into 7-figure deal, possible movie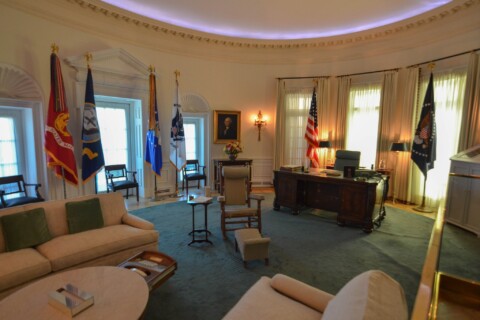 A likeness of the Oval Office in the White House. (Photo via Flickr Creative Commons.)
Have you ever wondered how you could turn your stenography skills into a seven-figure paycheck? One stenographer has.
Universal Pictures has optioned "From the Corner of the Oval," a book proposal by Rebecca Dorey-Stein, a former White House stenographer. (The Hollywood Reporter)
"From the Corner of the Oval" follows a woman living in Washington D.C. who goes from serving cocktails to lobbyists to being hired as a stenographer in the Obama White House.
The ultimate fish out of water, she stumbles into an elite world and finds herself navigating a series of misadventures in life and love. -- THR
The Washington Post called it "West Wing" meets "The Office." Both publications reported Dorey-Stein received a seven-figured deal for the book. That doesn't include what the film version could earn her.
If you know Dorey-Stein, The Washington Post might like to hear from you. It reported "Unlike some cable/social media-ubiquitous Obama alums, Dorey-Stein has a low profile. Public records say she worked at the White House from 2014 to 2016, but her LinkedIn and Twitter profiles have been removed."
Instant Pay for Reporters
While seven figures is an exception, Huseby is working to change the lives of court reporters in several significant ways: professionally, personally and financially.
CEO Scott Huseby developed the Instant Pay for Reporters program for instantly paying court reporters, videographers and trial technicians from his experience being both a court reporter and firm owner.
"Instant pay for court reporters further strengthens our position as the No. 1 landing spot for any court reporter who wants to work with a company that puts reporters as its No. 1 customer," Huseby said.
Read more about Huseby Instant Pay for Reporters here.