3 Aspects of Choosing a Court Reporting Firm That You Can't Find On Google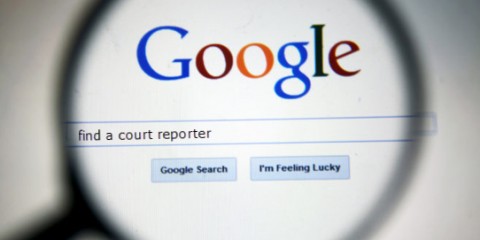 "Exceptional service delivered through the vision of the court reporter" … What does that mean?
When you find yourself in need of a court reporter you probably rely heavily on Google to point you in the right direction. Ideally, you want a professionally dressed, confident, punctual, highly skilled reporter who meets deadlines and exceeds expectations. You want a court reporter who understands and respects the importance of the task at hand. That all sounds pretty good, right? At Huseby you will get all of this and beyond.
Maybe you have been a litigator for a few decades, and you have a local court reporter on speed dial, but more and more cases are taking you out of town for depositions. Or maybe you are new to the litigation world and choosing a court reporting firm for the first time. The results of your Google search can be overwhelming, so how do you know who to choose?
3 Aspects That You Probably Don't Think About When Choosing a Court Reporting Firm...
1. Do you want a "Big Box" relationship?
Sure, the website looks pretty impressive, but what really matters most is finding a relationship with a court reporting firm you can trust. What differentiates Huseby is that this is a court reporting firm, run by court reporters. Exceptional service is delivered through the vision of the court reporter –Huseby is a firm that court reporters enjoy working for. That relationship translates to the success of the deposition. Unlike many other firms who care solely about the bottom line, at Huseby we care about relationships – both with our court reporters and our clients.
2. Is this court reporting firm actually local? Does that really matter?
It seems like every Google search brings back the same results. Can all of these court reporting firms actually be local everywhere I have a need? Does it really matter? Take a step back and think about why you would visit a court reporting firm. Do you have a little extra time in your day between fulfilling your billable hours requirement to stop in and say hi to your local court reporter? Probably not. You stop by when you need a conference room to take a deposition. As long as you have fresh coffee, a breakout area, and a cushy conference room, you are most likely pretty content. What matters is knowing that regardless of where you hold a deposition, you can rely on your court reporting firm to deliver the same quality every time. At Huseby, we provide the perfect balance of handling your case anywhere nationally and pairing your unique needs with the right court reporter.
3. Is a transcript really just a transcript?
The transcripts you receive can make or break a case. Court reporters provide a highly valuable service, one that the transcript of every deposition depends on. Not every court reporter possesses the same skill set or breadth of subject matter knowledge. You rely on your court reporting firm to match the right reporter with the right case, every time you call. At Huseby, we come from three generations of court reporters, so we understand how important it is to match the right reporter with the right job.