4 Benefits of Hiring a Multi-National Court Reporting Firm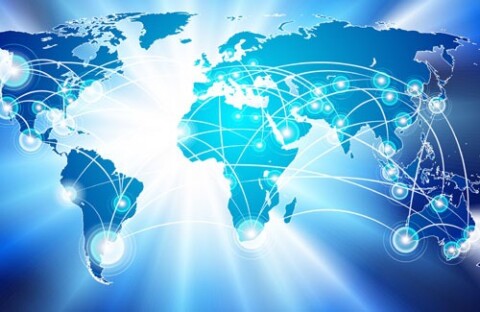 The amount of locations that Huseby can provide to clients often goes unnoticed. We are headquartered in Charlotte, NC, but Huseby has access to 4,000 conference room and video conference locations across the United States and internationally. We are the big court reporting firm, but not with the "big box" mentality. We aren't the big company "simply in the business of court reporting." We are the big company that operates through the vision of a court reporter. With Huseby Litigation Services, you get the resources of a multi-national company, along with the personalized service of a family company. We can service your court reporting needs throughout the entire country and internationally.
Visit, huseby.com/locations for our long list of company locations.
Why is it beneficial to hire a court reporting firm with so much coverage nationwide?
1. It makes it easier to build a relationship with one court reporting firm that you can continue to work with in the future, no matter the location. (see our Blog last month called 3 Aspects of Choosing a Court Reporting Firm That You Can't Find On Google)
2. The ability of the court reporting firm to meet the wide-ranging deposition needs that could possibly arise in separate locations. Otherwise, you have to rely on multiple firms for those additional needs. It always makes things simpler to be able to stick with one company.
3. The comfort of knowing that the reputable firm that you love working with, will be able to meet your needs anywhere. We're here for you regardless of where your case takes you. This includes easy access to all of your case information from one place and a provided Case Concierge who is available when you need anything to ensure your case runs smoothly. Travelling can be hectic enough, so you shouldn't need to worry about the small details.
4. Don't want to travel? We've got you covered there too. HusebyConnect provides the ideal virtual deposition environment by bringing together the most effective, low-cost way to communicate with counsel and depose a witness anywhere in the world from the comfort of your office. You stay local and we provide the reporter at the same location as the witness.
But don't just take our word for it…
"After using the service of your company for a large, multi-jurisdictional case, I must tell you how extremely pleased I am at the level of talent and technical expertise exhibited by your reporters and staff. I was able to monitor and participate in several out-of-state depositions through the internet while sitting at my desk. The setup worked seamlessly and was as effective as it would have been if I were at the deposition personally. Your transcription-to-video synchronization capabilities are outstanding, and your patience and professionalism are extraordinary. I have used your services for years and have always been more than satisfied. Thanks for your excellent technical support and customer service."
- Partner, Intellectual Property Alston & Bird LLP
Where ever you may have a need for a court reporter, Huseby has you covered. Schedule with us today at huseby.com/schedule-services.