Interview with a Court Reporter – Andrea Nobrega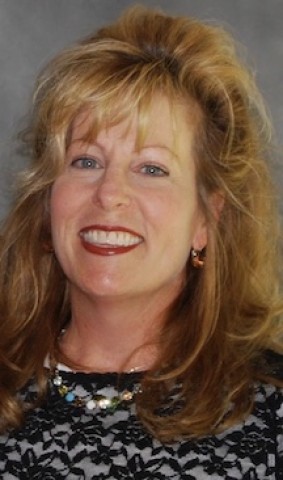 For this week's blog post, I interviewed one of Huseby's long-time court reporters, Andrea Nobrega, who has been with us for 27 years. Take a glimpse of what court reporting is really like, through the eyes of one of our own.
1. When and how did you know you wanted to be a court reporter? In 1990, I was interested in finding a new career path and my best friend's mother who was in court reporting school at the time told me all about court reporting and said that if I became a court reporter, she would hire me.
2. What was the most difficult thing about court reporting school? Getting up to speed was the most difficult. I had to practice, practice, practice. I used to practice transcribing TV shows for hours a day. I also had a long commute and went to night school, which had its own challenges.
3. When did you know that you had chosen the right career for you? When I moved to Charlotte, NC from Pennsylvania and began working for Huseby. Court reporting gave my husband and I the ability to provide for our growing family.
4. What is your favorite thing about court reporting? The money and the flexibility.
5. What is your least favorite thing about court reporting? Never knowing how long a deposition will go.
6. What type of stenograph machine do you use, do you like it, and why? The Luminex writer, customizable. I love my new machine because it is lightweight, it's purple so that' fun, the keyboard is light to the touch, you can type much faster than my older machines, it makes reading back to the attorney easier, it is quieter, and having a machine like this makes depositions go smoother overall.
7. Have you seen the evolution of technology since 1990 help or hurt court reporting, and how? Technology has definitely helped court reporting. For example, being able to hand out iPads so that attorneys can view the real-time transcription.
8. Do you think that more high school graduates should consider a career in court reporting, and why? Yes, because of the flexibility that this job has to offer, combined with great pay.
Here is the link to the Luminex Writer stenograph machine, mentioned above: stenograph.com/writers/luminex/luminex-writer-customizable-45100?returnurl=%2fwriters%2fluminex%2f%2345100