South Carolina court reporter 'disaster' felt around the country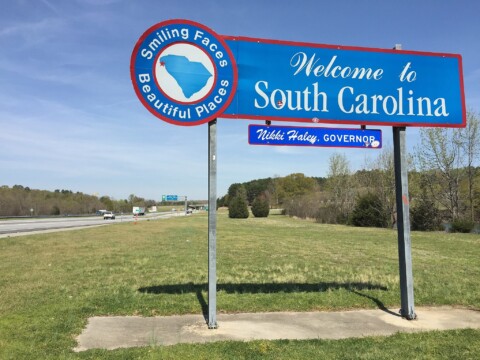 "In South Carolina, it is broken." Photo by Famartin via Wikimedia Commons.
We've heard the stories about court reporter shortages.
Now everyone's hearing about them, thanks to the latest court reporter crisis in South Carolina.
News media all across the country have reported on the South Carolina court reporter crunch.
"It's the beginning of a disaster for the court system in South Carolina," Valerie McFarland said in the original story broken by a newspaper in Anderson. McFarland is president of the South Carolina Court Reporters Association. "There is a problem. In South Carolina it is broken." (Anderson Independent Mail)
The story was picked up by a number of outlets, ringing the alarm about court reporters in South Carolina to readers across the country. After The Associated Press distributed the story to its members, it showed up in The Charlotte Observer, U.S. News and World Report, The San Francisco Chronicle, The Houston Chronicle and WSOC, among many others.
If this situation affects you or your litigation plans, Huseby, Inc., provides its clients with court reporting services across the United States — and in South Carolina. Huseby's South Carolina offices are located in Charleston, Columbia, Florence and Greenville. Huseby's headquarters is in nearby Charlotte, North Carolina.
Huseby court reporters also provide real-time and daily transcripts of full and verbatim records. Huseby's primary goal is to identify strategies, techniques and technologies that can save its clients time and money. Huseby works closely with its clients to understand the factors that drive their cases and to explore creative solutions that provide the best value for the clients' money.
With office locations from coast to coast, Huseby is well-situated to provide improved access to justice and quality support services across the United States -- including South Carolina.
Click here to find a location and schedule a court reporter or other litigation services online.