Top 5 Benefits of Having a Huseby Videographer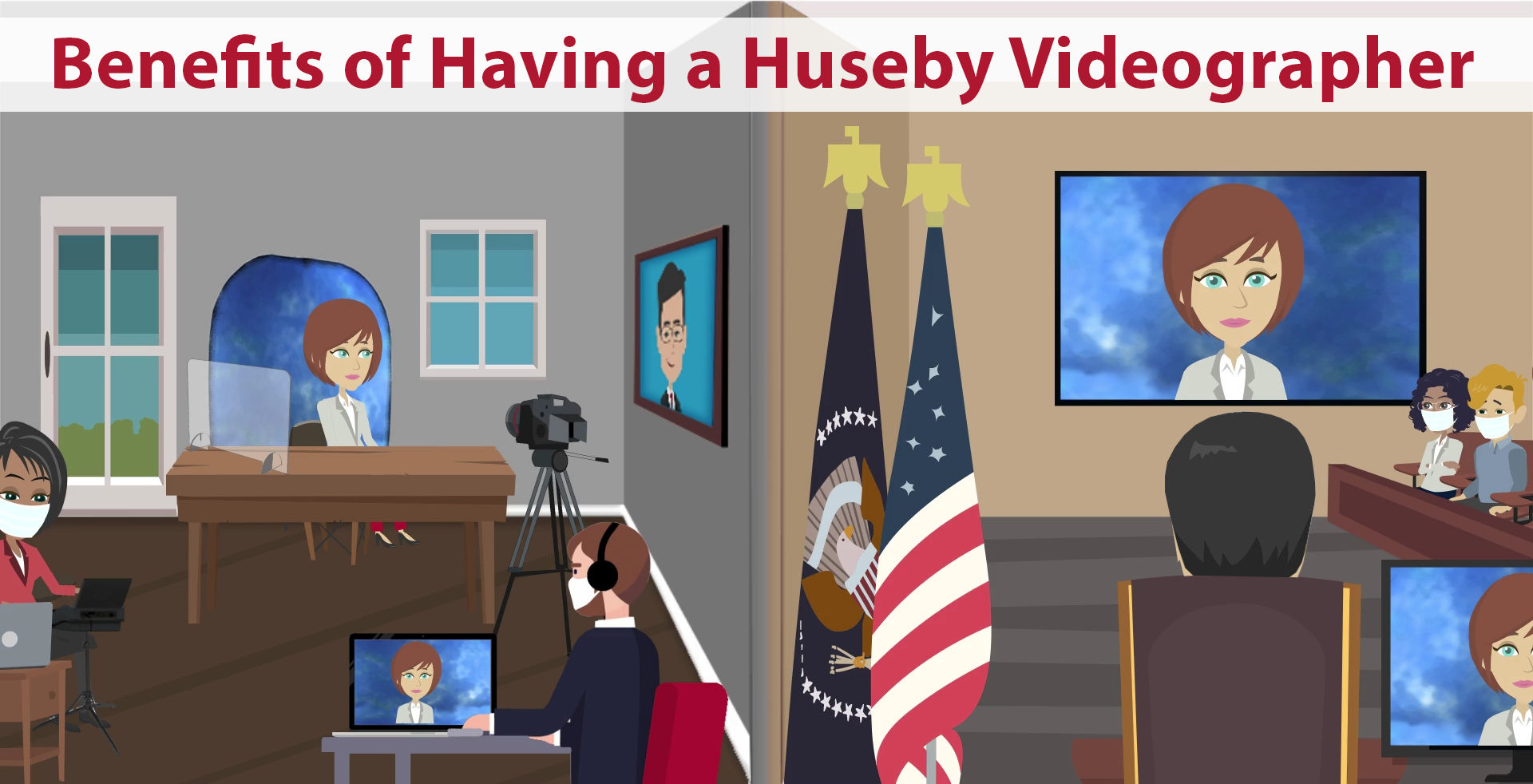 Why are so many of Huseby clients are relying on videography during COVID-19? Many courts have just started opening back up, but with dockets that have been backed up for months now. Are wondering how to best preserve testimony and keep your discovery top-of-mind? Request a videographer for your next in-person or remote deposition with Huseby.
Unsure of when your case is going to trial? Our video solutions will put your mind at ease and ensure that you are prepped and ready for trial at any time.
Huseby's video solutions empower you. Easily compare actual testimony to written record, keyword search video, transcript, and exhibits at once. Make video clips instantly and share key pieces of testimony.
"The staff at Huseby was accessible to answer any questions we had, and worked on short notice to provide any assistance we needed. In very little time, Huseby guided us through the basics of their trial presentation software, and put together an effective presentation. During trial, with the help of a Huseby consultant, we were able to present exhibits in an engaging manner that we would have been unable to do otherwise." - Litigation Paralegal, Morris & Morris, P.C.
Below are just a few additional ways that a videographer can add value to your case.
Video preserves witness testimony.
Like the old saying goes, hope for the best but always plan for the worst. There can be death or other extreme circumstances that could arise during the trial. Videography would help prevent losing the time and effort already put into a case. It also plays an important role in preserving in extremis testimony.
Video allows absent court room witness testimony.
If your witness is unable to physically be in the court room, previously recorded video deposition testimony can be played back for the jury.
Videographers capture non-verbal communication.
Videography captures the witness as a real person, giving the jury a better picture. This includes facial expressions, emotions, mannerisms, and even physical pain – revealed in a way that a paper transcript simply cannot accomplish. Being able to see body language in addition to a witness' words can show so much more depth.
Videographers clear up credibility.
Video allows the opportunity to protect witness' credibility. If there are any discrepancies in witness testimony, the video can simply be played back for clarification.
Video tells the best story.
Being able to hear and see the witness give their testimony presents a story - which is easier for a jury to follow along with. This makes it easier to capture and retain the attention of said jury, and even the judge as well.
We also want to share with you a recent article published by the National Court Reporters Association regarding remote depositions and video. "While it is nice that they offer many options that enhance their abilities, the record function, though enticing to use, is not in your best interest to press into service," explains the article.

There is no current better means to record a deposition and preserve witness testimony than videographers.
Question? Give us a call (800) 333 -2082, LiveChat, or email us (Calendar@Huseby.com) anytime to schedule your next remote or in-person proceeding. We look forward to hearing from you!