Top 5 Safety Features at Your Local Huseby Office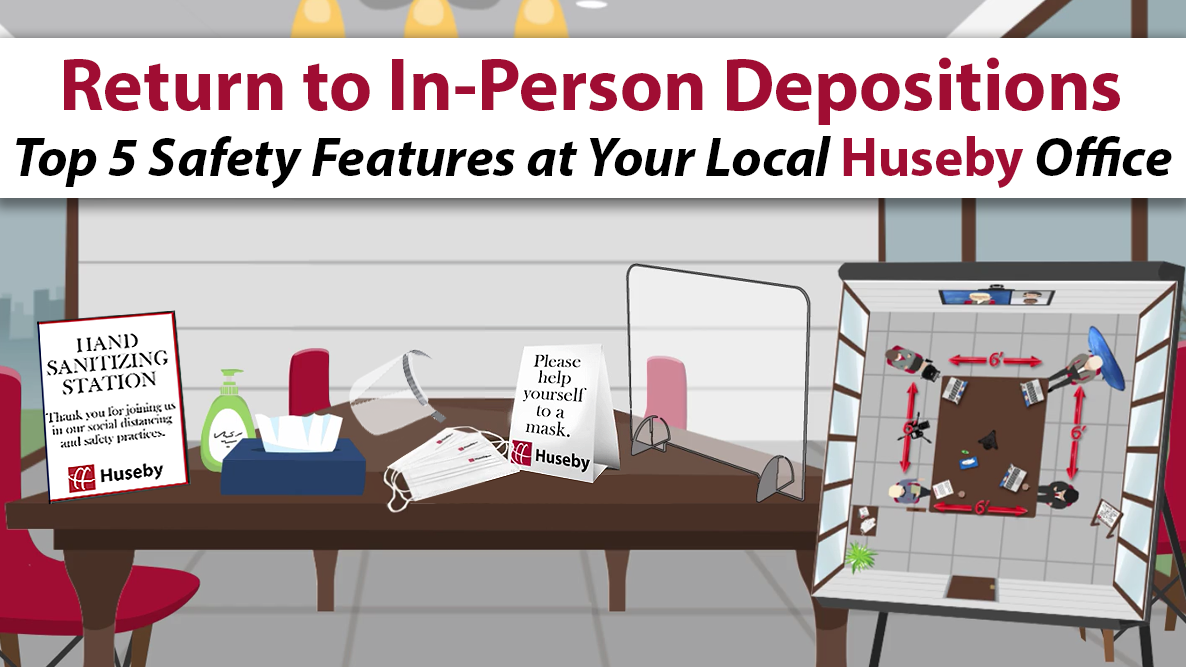 Clients across the country are anxious to get back to in-person depositions and we want to share the things we are doing to provide you a safe environment. We carefully re-opened our offices in June, with the priority being the safety and well-being of our clients, reporters, videographers and team members. Since then we have conducted countless successful depositions in person.
Our team is here to provide you and your clients the litigation support you need. We are committed to providing you a safe environment that aligns with CDC protocols for a clean, safe and welcoming visit.
Spacing Guidelines
Spacing guidelines that allow for proper social distancing have been implemented throughout our facilities, including our conference room areas. You will see signage reminding you to help us all manage spacing of at least 6 feet.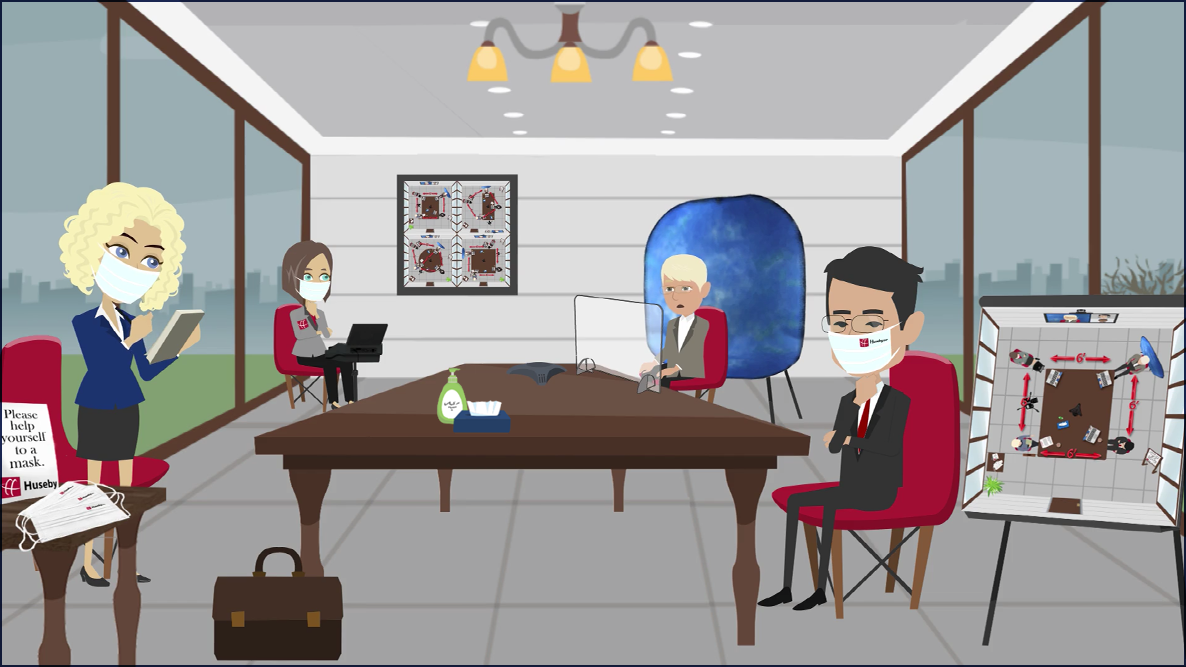 Plexiglass Barriers and Face Shields
Plexiglass barriers and/or clear face shields are available for added safety where a questioning attorney would prefer a deponent not wear a face covering when on the record. When you arrive for your deposition, ask a Huseby team member to assist you in setting up the barrier or providing the face mask to the witness.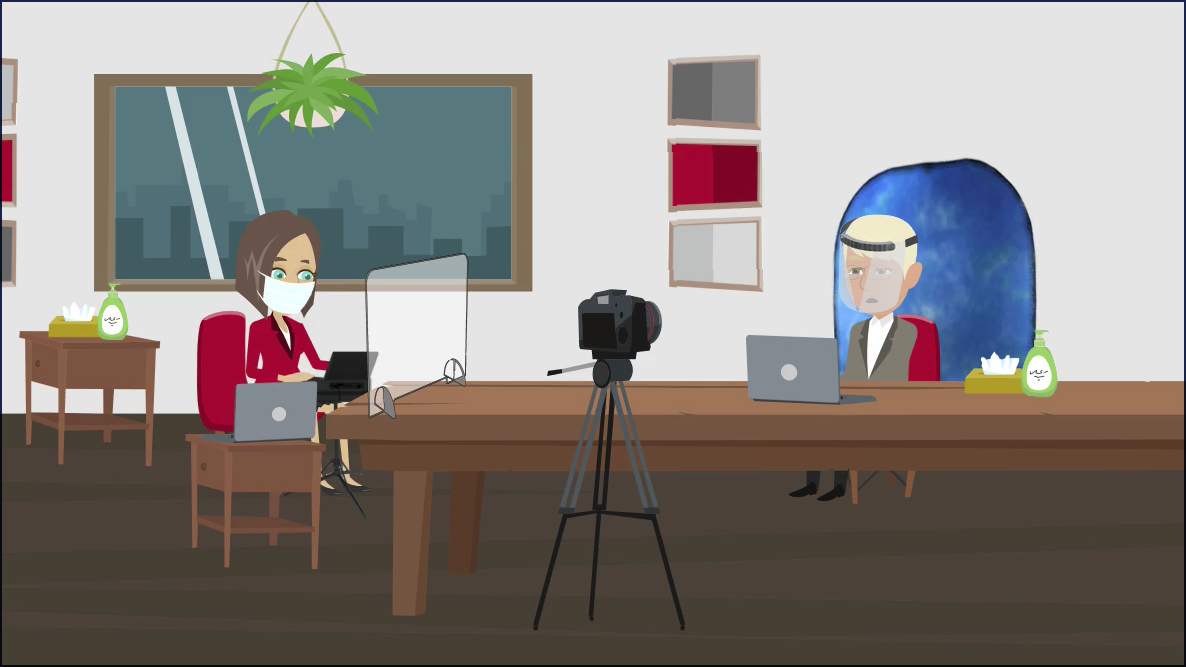 Hand Sanitizing and Mask Stations
Hand sanitizing and mask stations are located throughout our facilities, as clients and deponents are recommended to sanitize frequently and wear masks whenever possible, especially when moving around the office.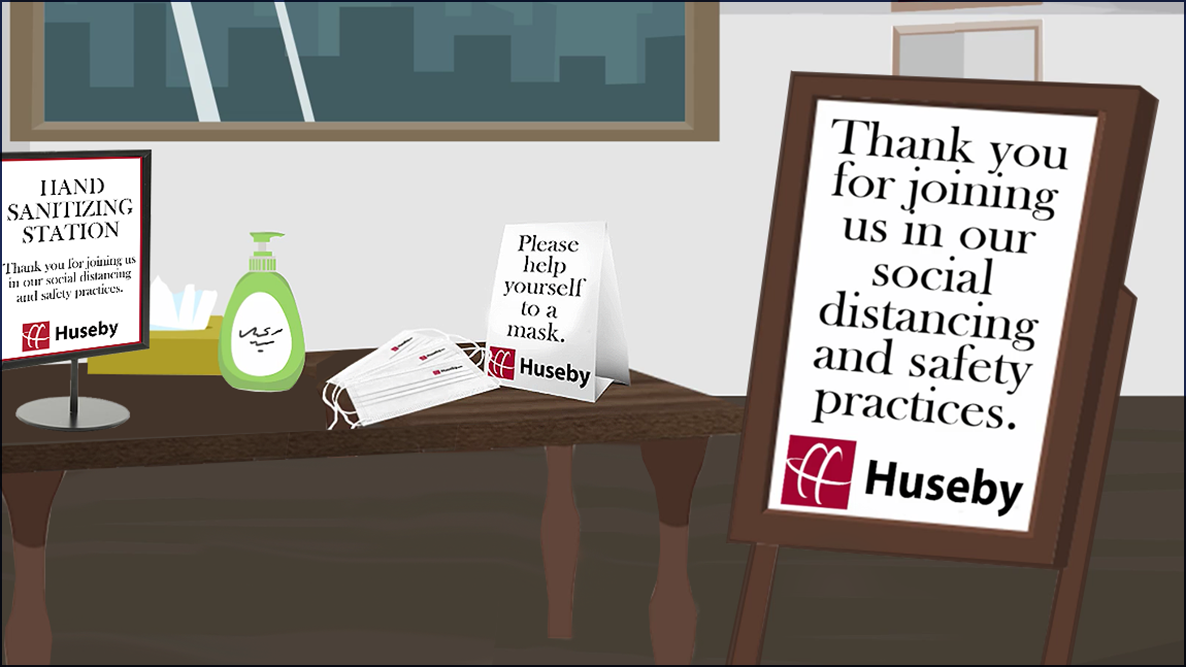 We are continuing to actively monitor and adjust our local office protocols to continue to promote the health and safety of our guests and team members. When the time is right for you to return to in-person depositions, we look forward to welcoming you back to any of our locations down the street and across the country.
If you are not ready to start your litigation back with in-person depositions and would like to learn more about our amazing remote deposition capabilities, click here. Contact us today at (800) 333 – 2082 or calendar@huseby.com.