How Can You Gain an Extra Hour of Your Day? Choose Huseby!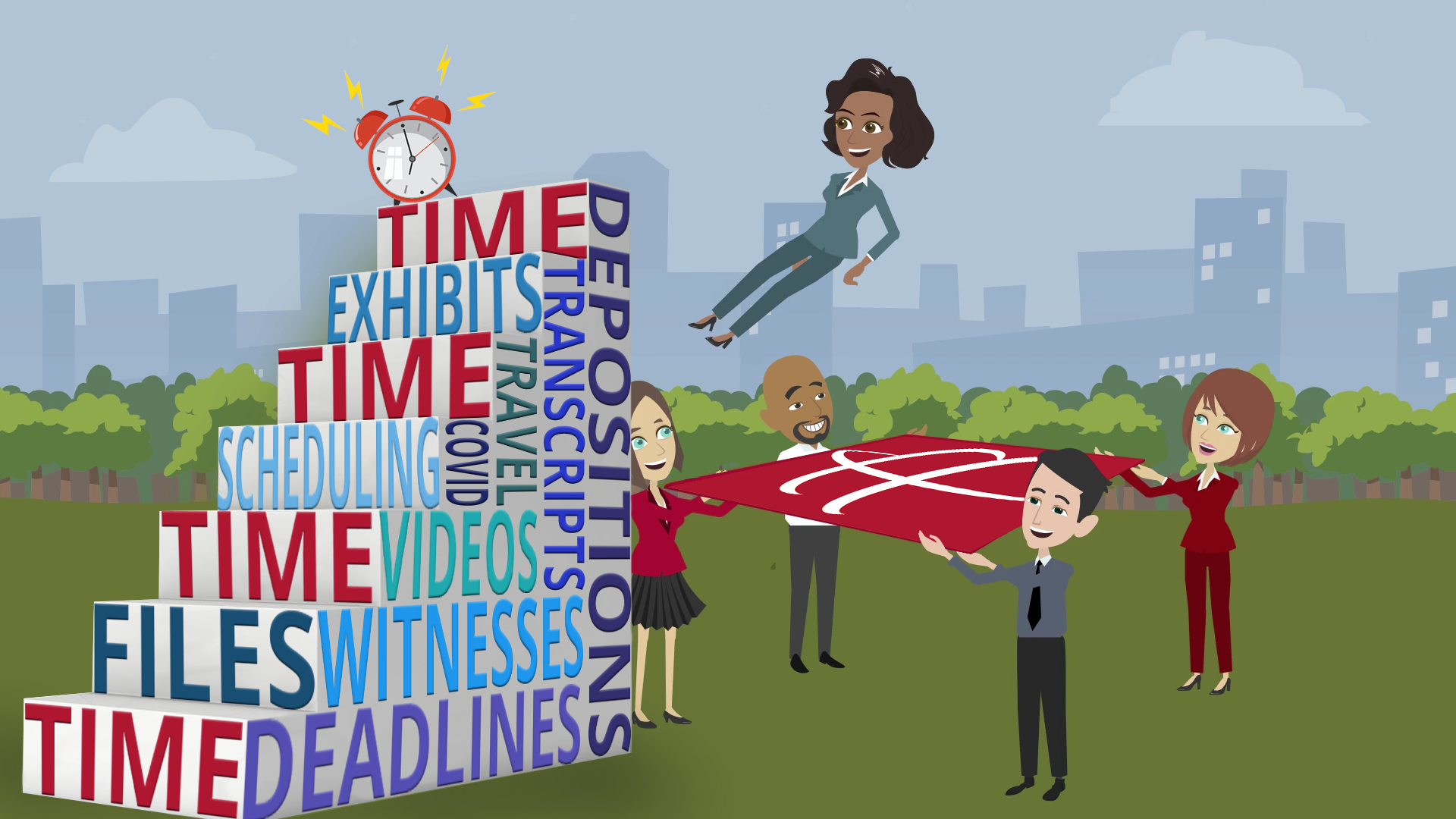 This Sunday, November 1st, marks the end of daylight savings time for 2020. As we all turn our clocks back, we at Huseby can't help but wonder how can you gain an extra hour in your day for your law practice? Well, because we wondered we had to answer, and that answer is simple – fall back on Huseby.
Gain more time in your day by trusting us to handle the details for your November depositions. Your team of Huseby expert schedulers across all time zones specialize in securing top-level court reporters, videographers, and interpreters. We also provide first-class conference room suites and set up the web conferencing capabilities. Rather your deposition is in-person or remote, we've got you covered!
We have highlighted below a few services we offer that would you help gain an extra hour in your workday.
Scheduling Your In-Person or Remote Depositions with Us!
We make scheduling easy at Huseby. Call us, email us, visit our website, or even schedule with LiveChat! We'll ask you about the important details – giving you the peace of mind that the experts are handling your case.
Nobody makes scheduling easier or faster than Huseby. Our schedulers make sure you have the right reporter for your depositions, and we keep our clients happy. You could ask someone, but we've gone the extra mile and included a testimonial from one of our clients below.
"Huseby has an amazing team that responds to my emails promptly, schedules appointments immediately, and leaves me 100% confident that my request will be handled in a professional manner." – Paralegal, Cirpriani & Werner, PC
In-Person Deposition Guidelines and Protocols
As we continue to navigate the COVID climate, we are actively monitoring and evolving our local office protocols to continue to promote the health and safety of our guests and team members. With guidance from local, state and national health officials, we have implemented a series of steps and tools to make our environment as safe as possible – ensuring that you have a safe in-person deposition experience.
When the time is right for you to return to in-person depositions, we look forward to welcoming you back to any of our locations down the street and across the country.
We Handle Your Exhibits the Right Way!
Huseby FileShare provides you the ability to electronically hand participants in the virtual deposition room a downloadable copy of a file as it is being presented on the screen. FileShare allows you to seamlessly manage exhibits at each deposition electronically and display on-screen in real-time. Features include:
·Access to previously marked exhibits
·Set file retention policies
·Add team notes
·Utilize file versioning (pre-deposition preparation)
·Receive chain of custody notifications

Curious How to Start a Remote Deposition?
Do you have questions about the effectiveness of remote depositions? We knew you would. That's why we talked with clients and put together the Most Popular Ways to Start a Remote Deposition handout.
Click here to see a few ways that attorneys are adapting their approach. Our goal is to help you alleviate your concerns of witness coaching and outside influence. We will also teach you about presenting exhibits and acknowledging remote technology.
Do you have questions or would you like to schedule a deposition? Live chat with your local market manager on Huseby.com, give us a call, or send us an email today! (800) 333 – 2082 or calendar@huseby.com