Most Popular Ways to Start a Remote Deposition
Do you have questions about the effectiveness of remote depositions? In response to some of the great client stories we have received regarding their remote deposition needs, we have put together some ways for you to address the concerns of conducting a remote deposition while on the record.
Find below a few ways that attorneys are changing their litigation tactics to alleviate the concerns of witness coaching, external communication, presenting exhibits to a remote deponent, and acknowledging the remote technology.
Acknowledging Remote Technology, Setting Ground Rules, and Acknowledging the Use of a Remote Court Reporter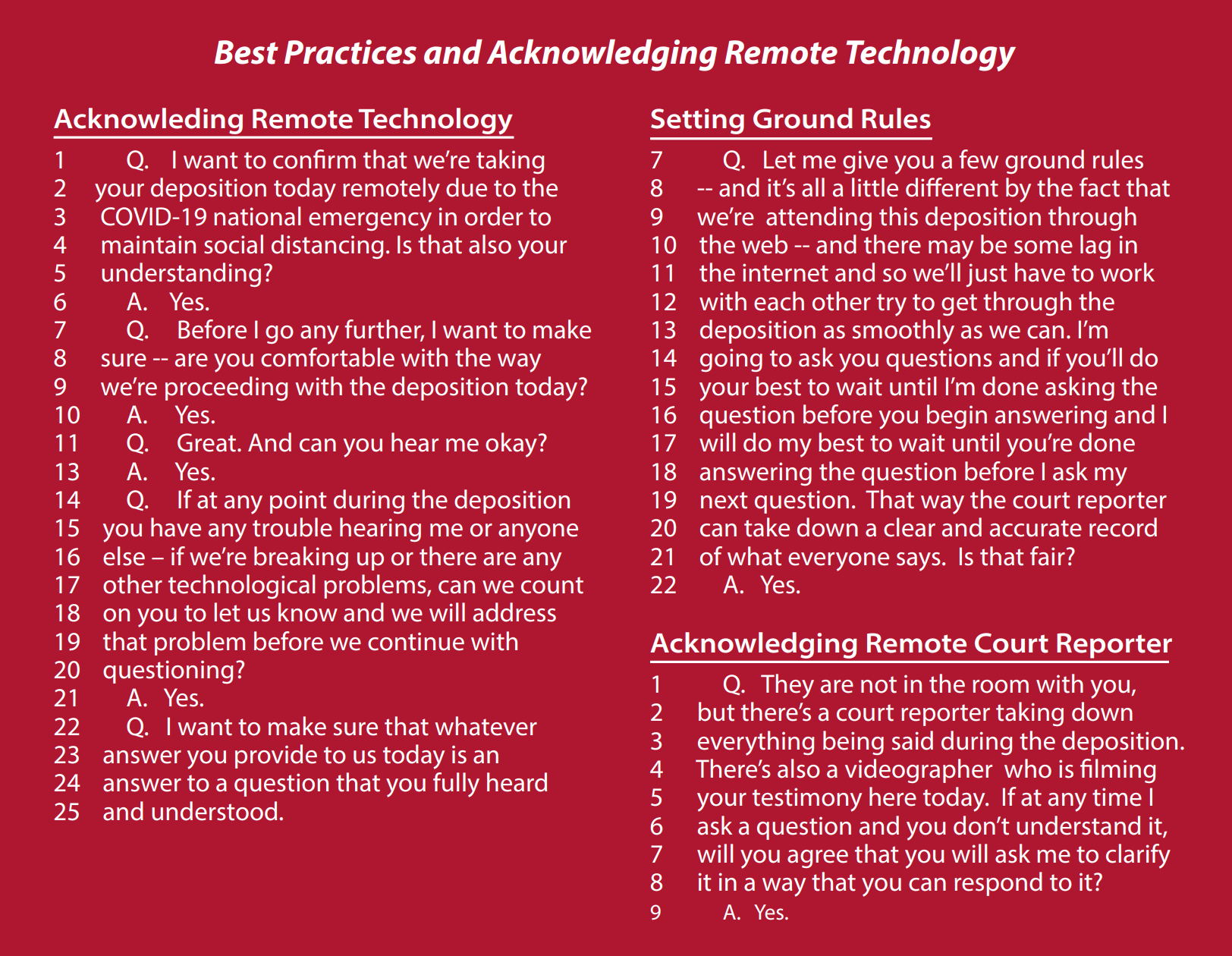 Exhibit Presentation

Witness Coaching and External Communication