Huseby's 2020 - A Year in Review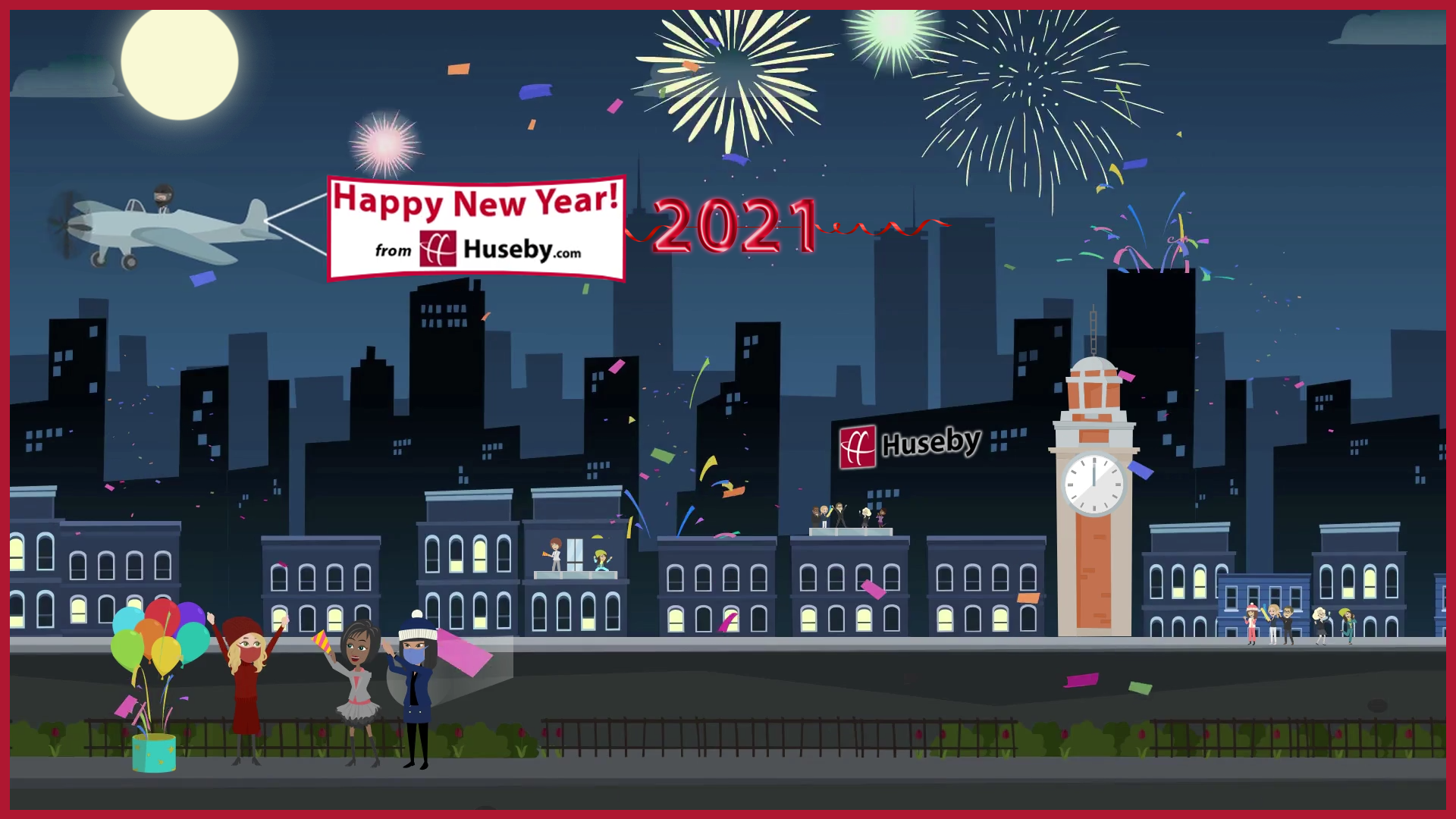 We at Huseby want to thank you for putting your trust and confidence in us throughout the past year. 2020 has been a trying year for us all, and this year we adapted and changed the way depositions have been customarily conducted.
In the spirit of a new year and new opportunities, we wanted to take a moment and look back at what all Huseby accomplished and created new just for you.
Remote Depositions Done Right
RingHuseby and HusebyConnect
Huseby provides you multiple platform options so you have the flexibility to choose the platform that best fits your case needs and user preferences. For your next remote deposition, choose Huseby and pick from a variety of platforms and features to help make your most compelling case.
Choose between Huseby's two signature platforms: HusebyConnect and RingHuseby. While both secure, each remote deposition platform has unique tools and features tailored to your needs.
Check out our recent HusebyConnect video highlighting more of the platform's features.

Exhibit File Share
Huseby FileShare provides you the ability to electronically hand participants in the virtual deposition room a downloadable copy of a file as it is being presented on the screen. FileShare allows you to seamlessly manage files at each deposition electronically and display on-screen in real-time.
Most of all, our solutions deliver flexibility and provide you peace of mind.

Remote Deposition Technicians
Are you having to support your own remote depositions? Whether the deponent is local or out-of-state, Huseby's expert technicians are there for you to ensure your remote depositions events are a success.
Hosting and supporting a remote deposition should not be left to you to figure out. With every Huseby remote deposition, an expert technician will be with you every step of the way to ensure you have a smooth and positive experience.
All our expert remote deposition technicians are internal team members – we don't outsource to a third-party help desk, giving you the peace of mind that your event has the right industry knowledge and expertise on the other end. Discover the benefits of having Huseby host your next remote deposition by viewing the video below.
All New Huseby Web Resource Center
The all-new redesigned, mobile-friendly, Web Resource Center from Huseby is here! With upgraded features and tools, your Web Resource Center allows you to seamlessly view and manage your case files in one place.
We have highlighted a few features below:
Easily schedule and view a calendar of events.
View event details, including map directions.
Quickly keyword search case files.
Order transcripts.
View invoices, invoice details, and create reports for your records.
Securely connect on any of our remote deposition platforms (including your mobile device).
We look forward to continuing to serve you and your team in the New Year and providing you with "excellence in every interaction".

We hope 2021 brings you good health, much happiness, and plenty of prosperity. Happy New Year!