While Your Thanksgiving May Be Different This Year Your Litigation Isn't When You Choose Huseby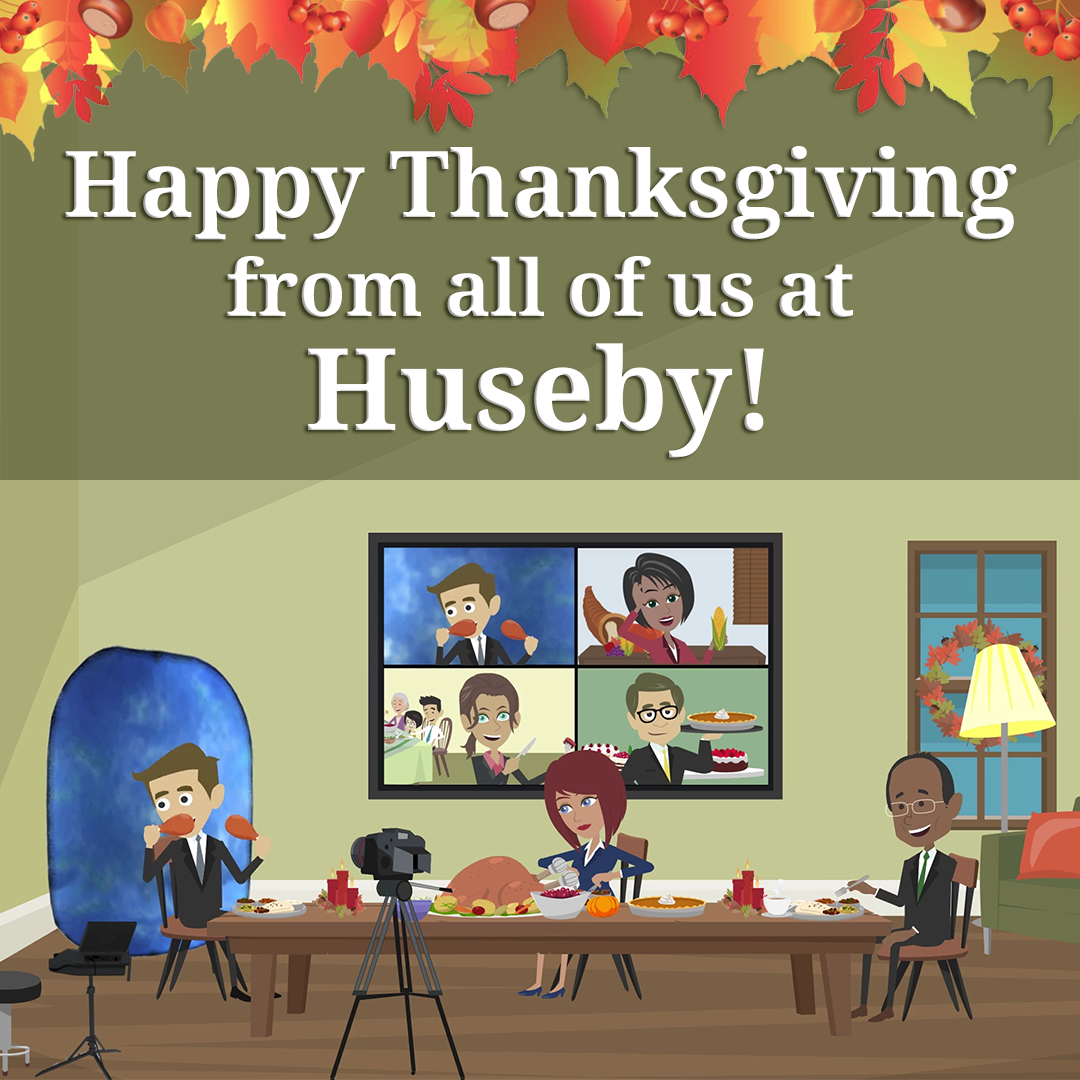 We all love Thanksgiving. For many of us, Thanksgiving means gathering around a table with family and friends — enjoying food and the company of the people who mean the most to us. This year, though, the holidays won't quite be the same. The COVID-19 pandemic is still very much a reality, and unfortunately there's no immediate end in sight.
With COVID-19 infections rising to record levels across the U.S, families are changing how they celebrate Thanksgiving this year. Some are going to be video conferencing with their family while enjoying the holiday, others might gather while observing social distancing guidelines. And just like Thanksgiving, the pandemic has certainly changed the way we handle litigation.
We all have spent a lot of time over the last eight months adapting to many changes to our daily lives – working from home, virtual proceedings, presenting electronic exhibits, attending depositions while socially distancing from one another, and the list goes on. Check out the ways we are helping you keep your cases on track below!
Fast and Easy Scheduling
It's simple to schedule with Huseby Global. Call us, email us, visit our website, and even live chat with your local market manager. Nobody makes scheduling easier or faster than Huseby. Check out our contact information listed below.
Electronic Exhibit Presentation

Huseby FileShare provides you the ability to electronically hand participants in the virtual deposition room a downloadable copy of a file as it is being presented on the screen. FileShare allows you to seamlessly manage files at each deposition electronically and display on-screen in real-time.

HusebyConnect
HusebyConnect has three main components; Live video stream from the deposition location, real-time text streaming, and electronic exhibit presentation. HusebyConnect provides counsel the ability to attend depositions or witness prep events anywhere in the world remotely, without incurring travel expenses. Click here to learn more about HusebyConnect and our remote deposition solutions.
As we count our blessings, we count ourselves lucky to have clients like you. We are sincerely grateful for the confidence you place in us. We hope you have a safe, healthy and wonderful holiday filled with family, fun and, of course, delicious food. Reliable deposition solutions are important to you, now more than ever, and we are working around the clock to provide you with the deposition tools you need to keep your cases moving. Contact us today!
(800) 333 -2082 or calendar@huseby.com