Huseby Rolls Out New Transcript Tracker

Do you ever have trouble finding out where in the production process your transcript is? Need to know quickly, so you can relate the status update to other members of your team?

With Huseby, you no longer have to wait on hold, or wait for an email response for hours or days. We've made it quick, easy, and convenient to know exactly where your transcript is in our production process.
Now live at Huseby.com is the all new Status Request Form, so you can easily track your transcript in our production process.
Here's what you can expect:
Available 24/7
Receive your transcript status in minutes
Status update available by email and/or SMS text message
Secure identity authentication
Check out the video below to see how to access and use Status Request Form or click here to access the form now!
To access the form on Huseby.com, click the "Status Request" link in the top menu bar.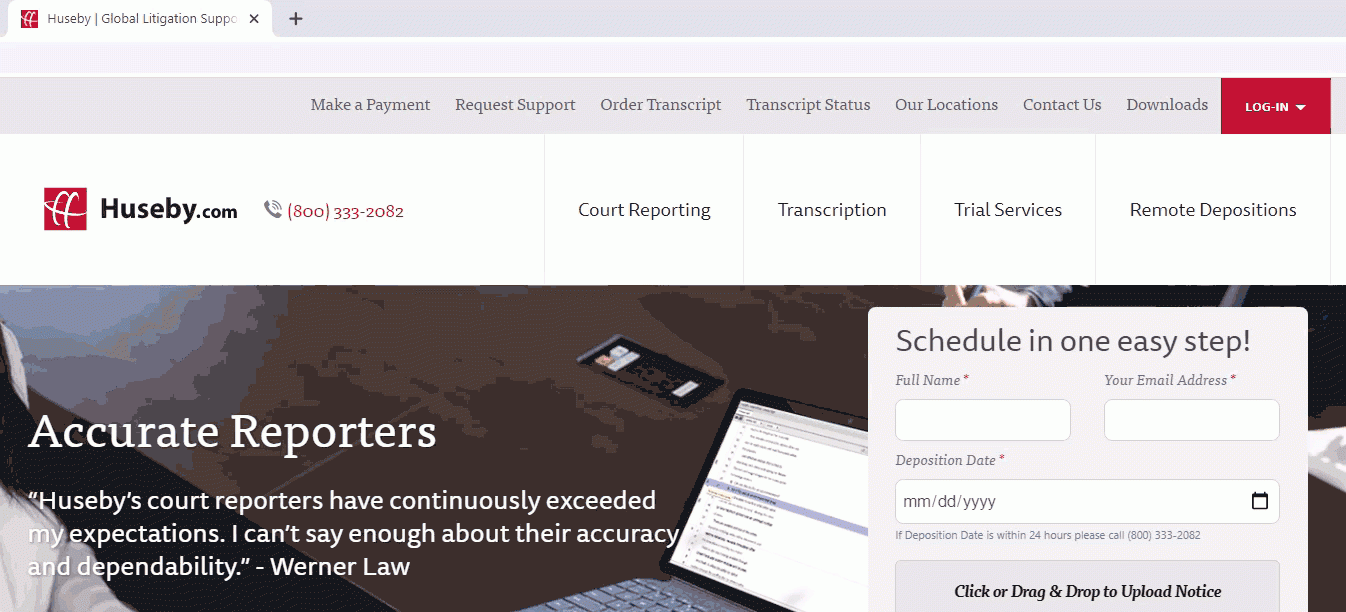 Should you need assistance, please contact our Support Team at support@huseby.com or (800) 333-2082, ext. 6001.