Primary states Washington, California great places to find delegates, depose witnesses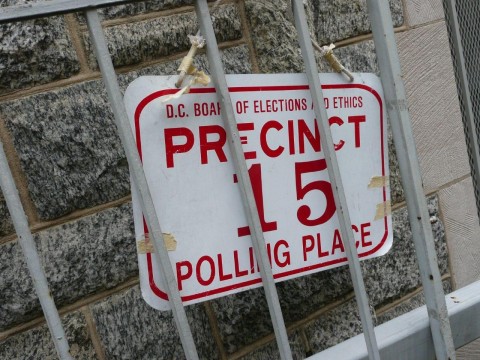 A polling place in Washington D.C., the last stop in the primary race. Photo by Angela N. via Flickr Creative Commons.
The biggest primary prize on the calendar is California, where 172 Republican delegates and 546 Democratic delegates are up for grabs and where we have offices across the state.