Blizzard2016: Work goes on for lawyers, legislators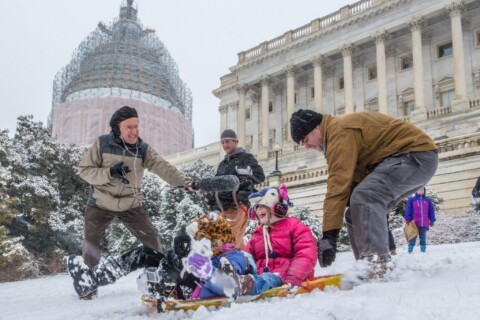 A family attempts to sled on Capitol Hill as reporters look on from behind. Photo by Joseph Gruber via Flickr Creative Commons.
To lawyers and lawmakers, it may not even be a day off work. Or it could be a day to point out the result of some recent positive legislation.