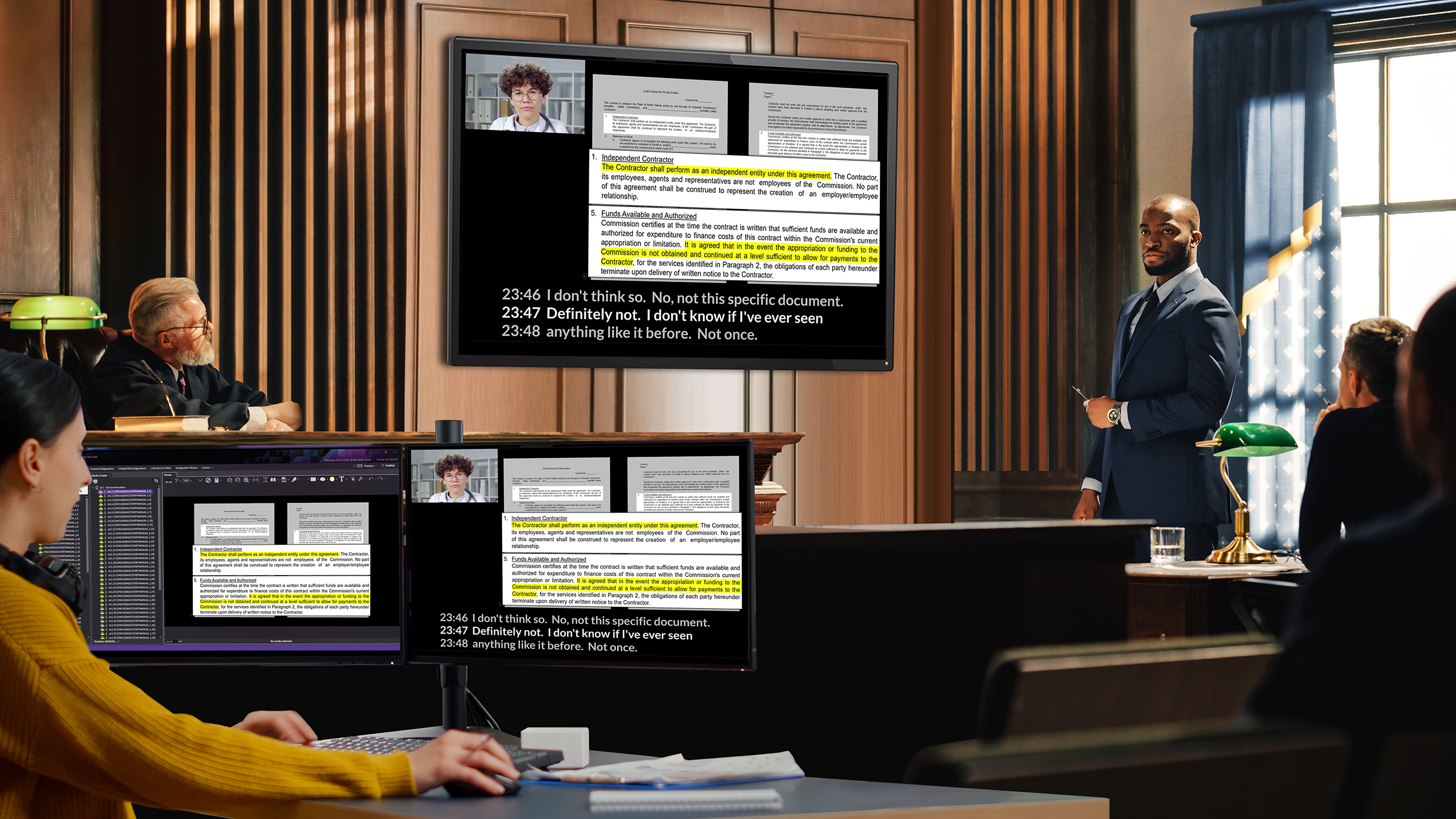 Trial Technology
"Digital Evidence Group has become an essential part of our litigation practice – a cornerstone of our trial teams. From depositions to the court room, the professionals at DEG make the litigation "process" easier, employing cutting edge technologies and processes that allow us to be better attorneys."
- Morrison Foerster
DEG's team of trial technology professionals have consulted on thousands of trials and can assist you with all of your technology needs before trial and in the courtroom.
DEG offers a flat hourly rate for our Trial Technology services.
Pre-Trial Preparation
encode and synchronize media
scan exhibits and documentary evidence
upload materials for team review
review outlines/conduct dry runs with witnesses

Equipment Management

recommend war room/courtroom equipment
facilitate equipment rentals
coordinate setup and tear down
test hardware and software integrity
Courtroom and Trial Presentation Support
manage trial evidence
seamlessly display all trial materials
ensure smooth recall of evidence on-the-fly
collaborate on presentation of evidence