Going for gold -- and getting it: Huseby-sponsored cyclist wins USA Cycling time trial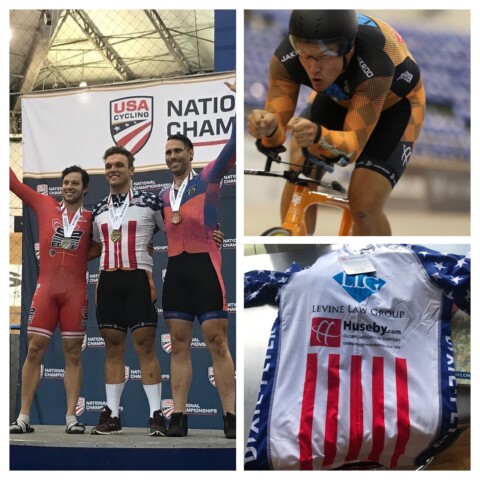 Left, John Croom stands at the center on the winner's podium. Top right, John Croom in action during the race in Carson, California. Bottom right, the winner's jersey.
The time was a personal best for John Croom.