Select a login option below
×
Thank you!
Huseby Global Litigation appreciates your payment.
×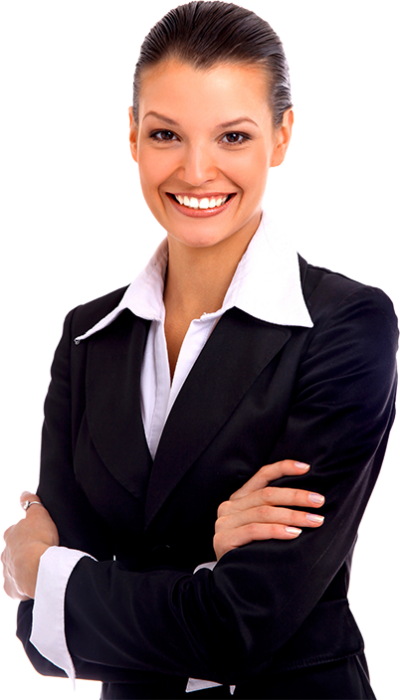 Baker Realtime is now part of the Huseby family of companies
As of January 2020, Baker Realtime is now part of the Huseby family of companies. To access new case files, please click Log-In at the top of the website. If you would like to request any case files completed prior to January 2020, please email support@huseby.com.

Looking for a court reporter in Alabama? You have come to the right place. Huseby has all your deposition and trial needs covered. Our offices are in the heart of downtown Montgomery and our court reporters are located all across Alabama. With over 20 years of service to the Alabama legal community and 90 years of service nationally, Huseby has become recognized as the go-to provider for court reporting, legal video and trial support solutions. Huseby combines expert litigation support with impeccable service by a team of people who are genuinely passionate and committed to helping you make your most compelling case.
Our mission is simple, "Excellence in every interaction".
Montgomery, AL
250 Commerce Street
Third Floor, Suite One
Montgomery, AL 36104
Phone: (800) 333-2082
Other Alabama Locations
Birmingham, AL
Huntsville, AL
Mobile, AL
Tuscaloosa, AL
Phone: (800) 333-2082
Service You Can Count On
Huseby services clients across Alabama, and nationally with over 40 locations from coast to coast. All offices provide you with the finest registered court reporters, including real-time reporters, legal video specialists, and video conferencing to meet all your case needs.
Our Alabama court reporters are a core part of the Huseby team. As a result, many of the reporters you see every day have been with us for decades. Clients who work with these reporters regularly have come to rely on the high quality of their work. The result is a deep trust and understanding that creates long-lasting relationships on both sides.
We are experts in:
mass torts
toxic torts
pharmaceutical
information technology
environmental
product liability
medical malpractice
maritime
railroad
personal injury
construction
patent
securities
employment litigation

Experienced Case Management
At Huseby, we understand every case is different, and no matter the size of your case we make sure it is done right. The reputation of our court reporting and trial support services continues to bring clients back year after year. Our team's exceptional professionalism, expertise, accuracy, and attention to detail provide an impeccable level of service providing lasting relationships from the beginning to the end of their cases.

The Huseby Difference
The Huseby Team does make a difference and working with us is the start of a long-term partnership with a group who cares about helping you make your most compelling case. Huseby is ready to assist you with all your deposition and trial support needs throughout Alabama and across the country.

Attorney Associations
Alabama State Bar
Alabama Lawyers Association
Alabama Association for Justice
Alabama Association for Paralegals
Alabama Defense Lawyers Association
American Bar Association – Alabama
Montgomery County Bar Association
Birmingham Bar Association


Courts
U.S. District Court for the Middle District of Alabama
Montgomery (northern)
One Church Street
Montgomery, AL 36104
(334) 954-3600
Supreme Court of Alabama
300 Dexter Avenue
Montgomery, Alabama 36104
(334) 229-0700

Alabama Court of Civil Appeals
300 Dexter Avenue
Montgomery, Alabama 36104
(334) 229-0733
Montgomery County Courthouse
251 Lawrence Street
Montgomery, AL 36104
(334) 832-1260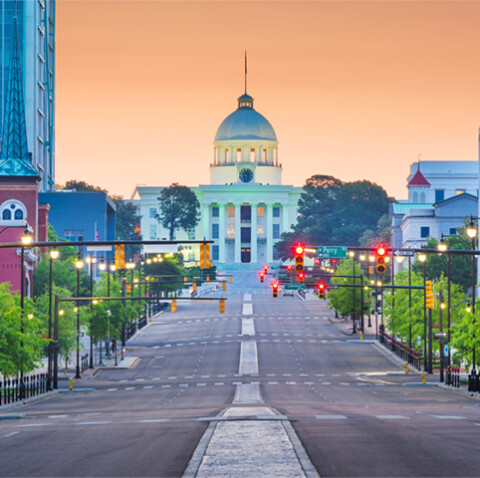 We retained Huseby for consulting and technical support for trial. The staff at Huseby was accessible to answer any questions we had, and worked on short notice to provide any assistance we needed. In very little time, Huseby guided us through the basics of their trial presentation software, and put together an effective presentation. During trial, with the help of a Huseby consultant, we were able to present exhibits in an engaging manner that we would have been unable to do otherwise.
Litigation Attorney
Morris & Morris, P.C.
After using the service of your company for a large, multi-jurisdictional case, I must tell you how extremely pleased I am at the level of talent and technical expertise exhibited by your reporters and staff. I was able to monitor and participate in several out-of-state depositions through the internet while sitting at my desk. The setup worked seamlessly and was as effective as it would have been if I were at the deposition personally. Your transcription-to-video synchronization capabilities are outstanding, and your patience and professionalism are extraordinary. I have used your services for years and have always been more than satisfied. Thanks for your excellent technical support and customer service.
Partner, Intellectual Property
Alston & Bird LLP
I have been a litigation paralegal for 21 years and during that time I have not experienced a more valuable support service than Huseby, Inc. Their state-of-the art technology, coupled with their professional and knowledgeable staff, is second to none. They understand the pressures and time demands we are always under in litigation, and have the innate ability to creatively tackle any project presented to them, whether it be months in advance or short notice. To say Huseby, Inc. is a crucial member of our litigation team would be an understatement.
Litigation Paralegal
Harkey Lambeth & Gunter, LLP
Finding Huseby was such a relief. After contacting them and explaining our needs to use modern equipment at trial in an older courtroom, I was extremely pleased with their experience and delivery. Their knowledge of current digital technology and experience within the legal field enabled them to anticipate needs I didn't realize would arise during trial. Using Huseby's trial services allowed me the time and peace of mind I needed to concentrate on trial preparation. I really can't express how happy I was to work with Huseby and how much of a weight was lifted off my shoulders.
Litigation Paralegal
DurretteCrump, PLC
We wanted to provide our clients with an effective way to reduce their litigation costs, and being able to save the time and expense associated with traveling to and from out of town depositions. Huseby enables our attorneys to attend depositions remotely using HusebyConnect, which is an excellent way to accomplish this goal. Our attorneys were initially reluctant to use the service, fearing that they would not be as effective in taking or defending a deposition if they were not physically present. Huseby provided excellent training for our attorneys and they had one of their staff members present when needed to make sure everything went smoothly. The technology works extremely well, and Huseby's customer service has been top notch. Huseby has been a great partner in helping our firm implement and use this new technology.
Managing Partner
Hedrick Gardner Kincheloe & Garofalo LLP
Working with Huseby has been an outstanding experience. The staff is incredible and they go above and beyond in every situation to suit our needs. It is rare that you get to work with so many people on a single staff that are all extremely knowledgeable, timely, accommodating, and perfectly friendly. Huseby allows our firm to save time and money by doing everything from our desktop. From scheduling depositions online, to setting up our online video depositions, and then receiving the transcripts and exhibits directly into our personal online account, it could not be simpler. Huseby makes certain every experience is a smooth and satisfying one. Thank you all for taking such great care of us!
Partner
Wallace & Graham
Your unyielding commitment to servicing the courts has earned your company high marks for the professionalism of your staff. I always receive prompt and courteous customer service. I recommend your company to all my professional friends.
Clerk
U.S. District Court