Select a login option below
×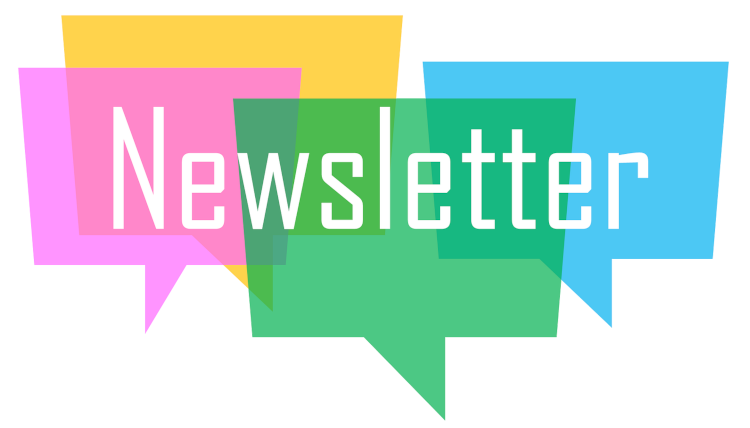 Welcome to Huseby Talk
April 2022 Newsletter Edition
It's a Churros Party!
Churros for the team at Green Broillet & Wheeler
Cindy Lengkong treated the team at Greene Broillet & Wheeler to a churros party at their office. The churros were a huge hit!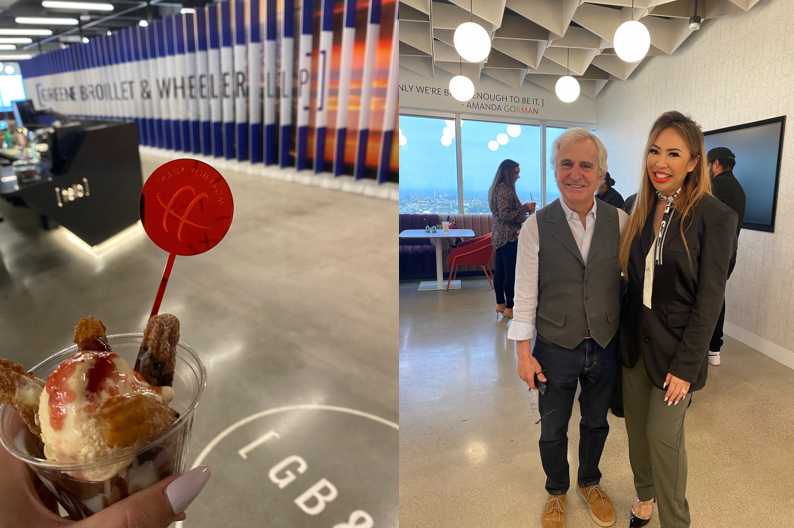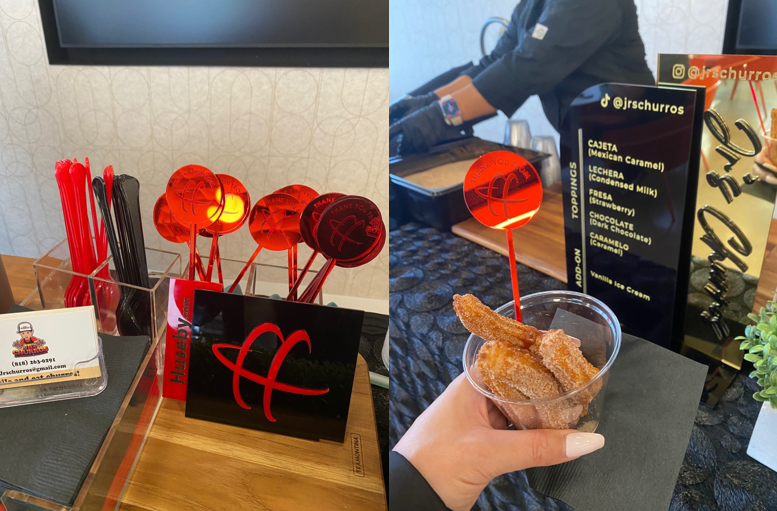 Let's Welcome Phoebe!
Welcome Phoebe to the Bateman family
Johnny and Jen Bateman recently rescued a new pup over Easter named Phoebe. Her story is quite amazing. She was saved by Four Dog Farm Rescue from a neglectful owner in Mexico. She was found tied up to a pole on a three foot rope without food or water. She is now a part of a new wonderful home and has already brought so much joy to the Bateman family!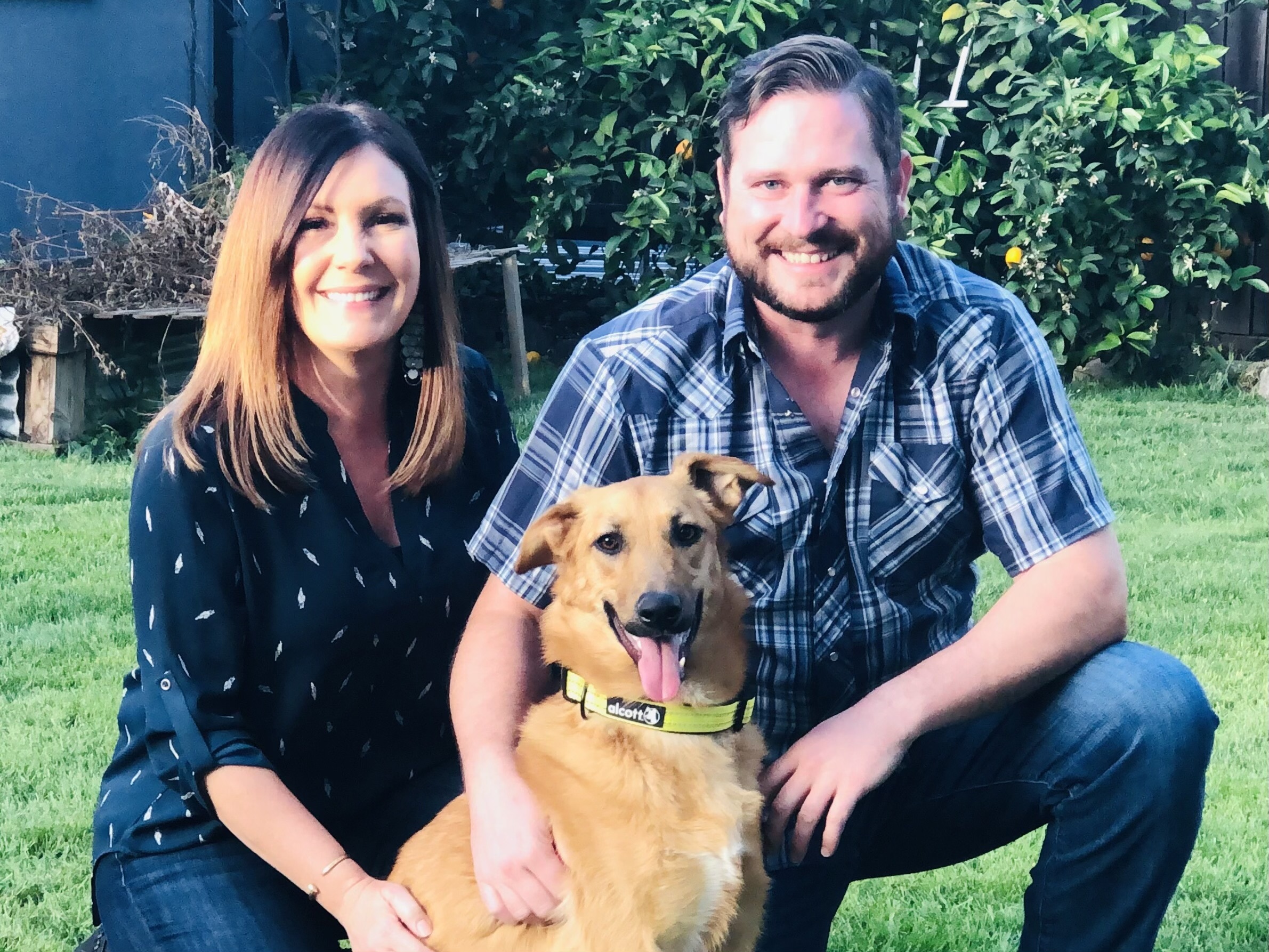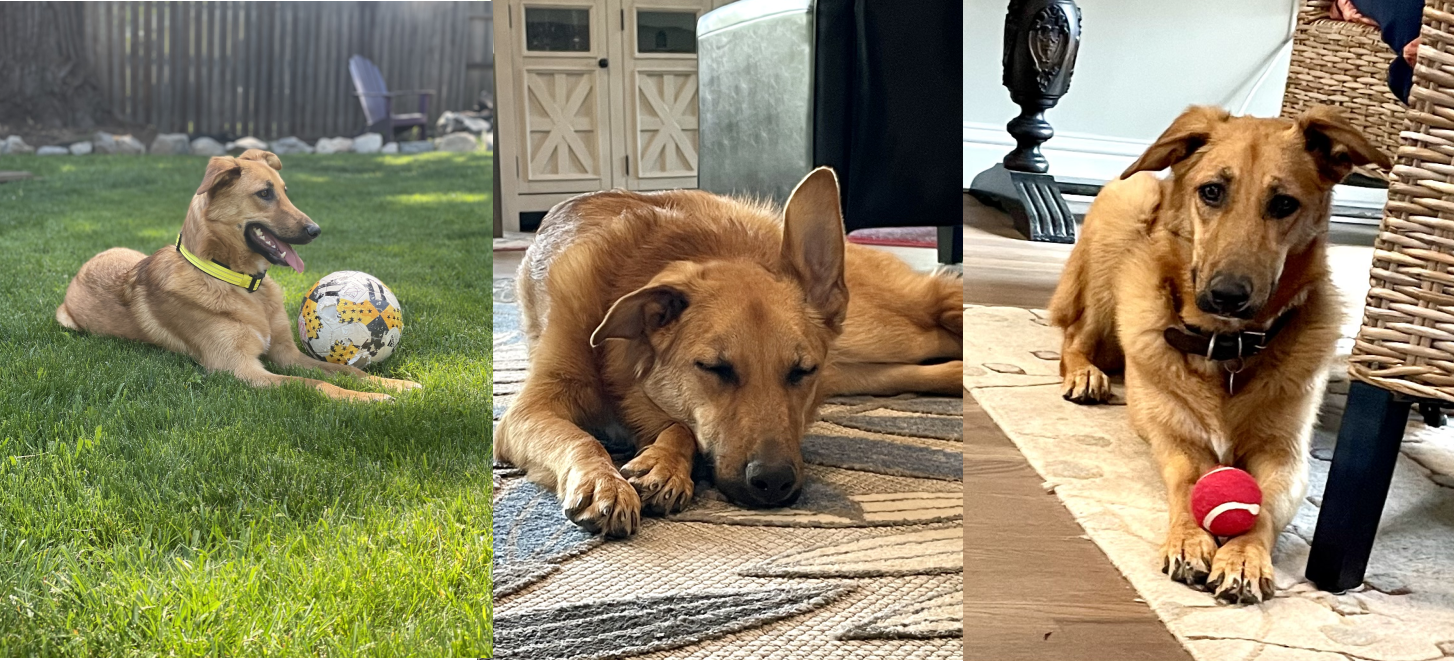 New Videos From Marketing
New HusebyConnect Features

HusebyConnect's Newest Features and Updates, including paralegal permissions.

Huseby's Expert Video Team

Making Huseby's trial-ready video a highlight case in the courtroom.

Best of 2022 National Law Journal

Huseby voted Top 2 nationally by the National Law Journal readers.
Welcome Mauricio Haro to Huseby!
Please Welcome Our Newest Sales Team Member
Mauricio Haro is one of the newest members of the West Coast sales team with 3 years of experience in the court reporting industry. Before coming to Huseby, he was the Sales Manager at Atkinson Baker, and a sales rep for Veritext in the LA market. Prior to the legal world, Mauricio spent over 20 years in the restaurant industry. Mauricio built a career in the restaurant industry, working in every restaurant position, from server and bartender to ultimately the role of Senior General Manager of multiple restaurants locations. Mauricio has also proudly served his country as a part of the Infantry in the United States Marine Corps. While serving as critical skills operator in the United States Marine Forces Special Operations Command, Mauricio was awarded the Navy and Marine Corps Achievement Medal for his role in Operation Desert Fox during his first deployment to the Persian Gulf.

Mauricio has a wife, Nicole, and four children, Isabella 19, Kason 12, Noah 10, and baby Isla 8months. When he is not at home spending time with his family, he can be found at the local ice rink playing hockey.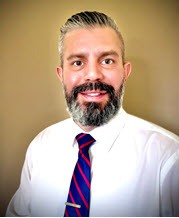 Welcome Daniel Donnelly to Huseby!
Please Welcome Our Newest Sales Team Member
Daniel Donnelly joins Huseby's West Coast sales team with over a decade of experience in the world of legal services. Daniel specializes in business development, customer service and client support, and has worked in a variety of areas in the legal industry from case management and eDiscovery to Marketing and Intake services.

Originally from England, Daniel followed a dream and moved to the USA following his graduation in 2005. He now lives in Houston, TX with his fiancée, Carmen, and three children – Evan 12, Graham 10, and Natalya 6.

In his free time, Daniel enjoys being a Dad (and all the insanity that comes with it!), as well as reading, painting, traveling, learning about American and European history and exploring new wines. His biggest weakness is Irish cheese!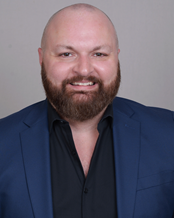 Welcome Diana Hayhurst to Huseby!
Please Welcome Our Newest Sales Team Member
Diana Hayhurst recently joined the East Coast sales team as the Account Manager for West Virginia. She has 6 years of successful experience in sales and marketing. Before coming to Huseby, she was a certified sales consultant at Astorg Auto/Land Rover Charleston for 5 years. Prior to that she was a student-athlete at West Virginia State University, graduating Summa cum Laude with 4 conference championship titles as a part of the State's tennis team.

Diana is originally from Moldova but has lived in Charleston, WV for the last 10 years and was sworn in as a US citizen a year ago. She spends her free time with her husband Jeffrey, their 3 year old daughter Mila and their 2 dogs. Diana also enjoys painting and going to the local baseball games.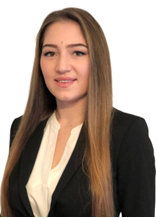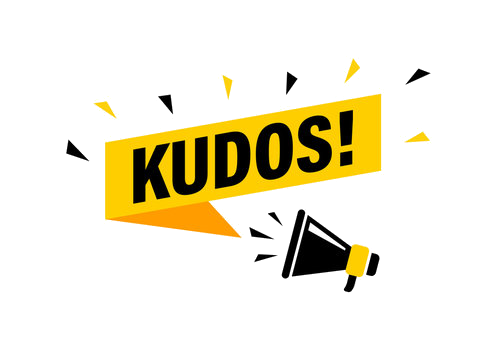 Kudos from Alexandra Gomez
Subject: Shout out to Jason
Jason,
I have to give you a shout out! Man, you helped me SO much last week getting the reporter for that Stansell Trial in CO. You were so wonderful to work with – so efficient and kind throughout the process. Thank you! I checked in with the client after the first day yesterday and the direct quote is, "Good momentum going after day 1. Court reporter was wonderful!" THANK YOU SO MUCH, JASON!
You're the man. Have a wonderful rest of the week,

Huge Kudos to Amanda Kirchubel! Way to hit the ground running!
From: Norma Gomez
To: Amanda Kirchubel
Subject: RE: Confirmation of Scheduling - Date: 5/25/2022, Job #396225 William C. Gabrielson, P.E.
Thank you Amanda! You are a star!!!

Thank you,

Norma Gomez | Legal Secretary

Good feedback from Greene Broillet & Wheeler  
It's not often clients thank you but after a long 4 week trial and a sizable verdict for their clients, Greene Broillet sends a nice note and thank you for being a part of their "team", and not just another vendor. Thank you Alexandra Gomez for getting an amazing court official reporter and Stephani Catapano for case managing!!
From: Robert Gersten
To: Cindy Lengkong
Subject: RE: Vu Trial
Importance: High
Thank you! And the same to you. This truly doesn't happen without people like yourself on our team. It's a thankless job most times, but we all know who's getting these things done at the end of the day. I'm very lucky to have you watching out for me and my attorneys so thank you!

Robert Gersten ■ Legal Assistant to Bruce A. Broillet and Alan Van Gelder
Diomaris Gonzalez Just put in a Kudo's for Ashley Hensley
With this comment: Kudos for being a super star. I'm getting a lot of comments on your everyday performance but specially this past week while we were under staff. For being a great resource and an amazing teammate, for always going above and beyond. We really appreciate your hard work and we are so glad you are part of our team.
Per your teammates "You handled everything like a boss" Thank you!

Alexandra Gomez Just put in a Kudo's for Aleata Rodriguez

Julie Long wrote:

@Aleata Rodriguez
The depos for the Ronald Allan Goldie v. Matthew Lee Patrick, et al. matter went really well and that was all because of YOU! You were not originally assigned to handle the scheduling of those depos and you stepped in when I really needed your help. You have the most amazing attitude and your work ethic is unmatched. I appreciate you so much and I am so very grateful we have you on our team! You deserve so much praise!

Thank you Julie! Yes, I second that!!! Thank you Aleata Rodriguez for your hard work and dedication. Love it! Love our West LAT!
Diomaris Gonzalez Just put in a Kudo's for Nikitta Redmond

With this comment: Thank you for supporting the Florida LAT yesterday in set-up. Your help is greatly appreciate!


Hillsborough County Bar Construction Law

Luncheon Sponsorship
Huseby was honored to sponsor the recent Hillsborough County Bar Association's Construction Section luncheon in Tampa! Lynette Reynolds was there and enjoyed getting to visit with some familiar and new faces!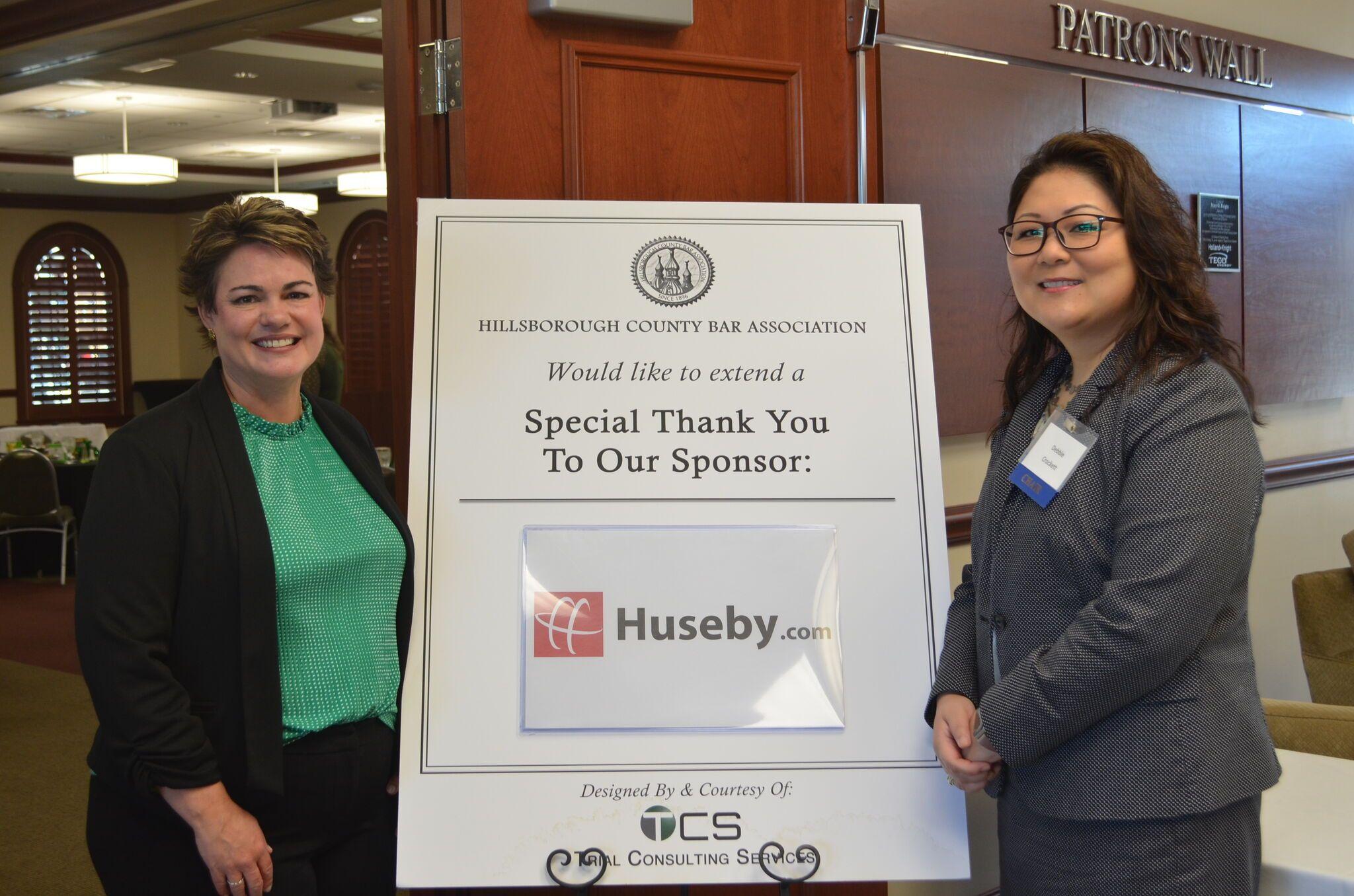 Florida Association for Women Lawyers Spring Conference

Sponsored Reception
Huseby was pleased to sponsor the Florida Association for Women Lawyers (FAWL) Spring Conference reception. What a great opportunity for women lawyers from around the state to connect! Huseby's own Lynette Reynolds was there to represent us!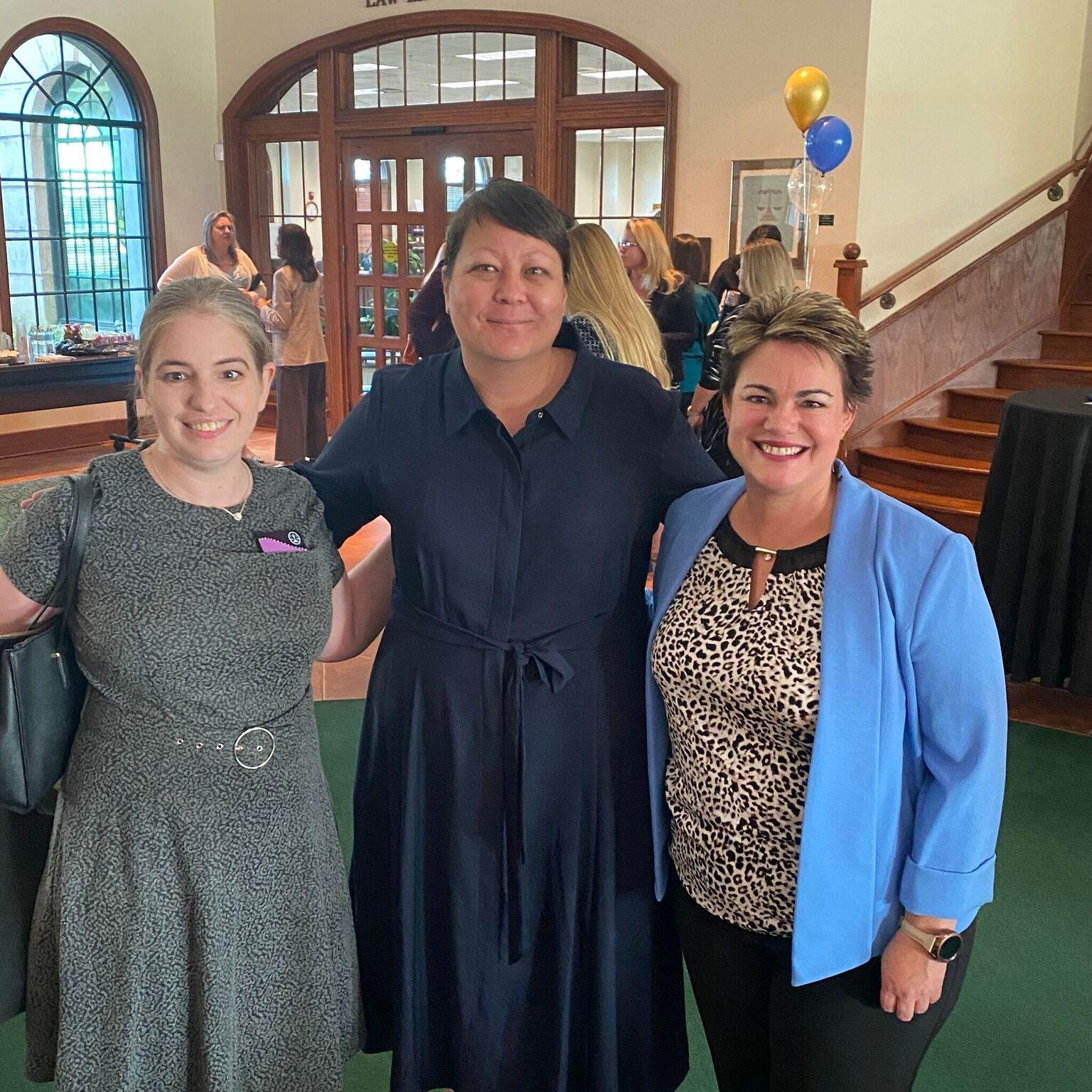 Virtual Coffee Chats Expand Across Multiple LATs
Bringing together internal and external team members across LATs
Making themselves comfortable, bringing a coffee or tea! That's what reporters do when they join a Huseby virtual coffee chat. It's a new style of networking that is offering the chance to "pop in" for a chat with fellow reporters and Huseby LAT members across our regions – now in in multiple time zones.
No presentations. No fixed agenda. Just coffee, tea, and conversations among colleagues, whether a reporter or LAT member. Truly a "drop in." Starting in Connecticut in 2020, it expanded to the Northeast in February. Central was added last month and now Florida.
Two sessions are held on the same day to accommodate different time zones on the last Tuesday of the month:
9 am Eastern Standard Time (EST)
9 am Central Standard Time (CST)
That way, Reporters and Huseby team members alike can choose a time that best suits them – or – join both chats – and meet even more people! All participants need to do is join at the relevant time and bring along a coffee or tea!