Select a login option below
×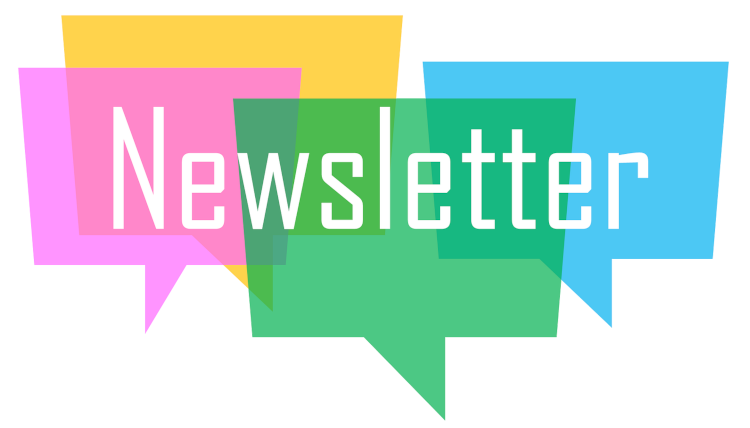 Welcome to Huseby Talk
April 2023 Newsletter Edition
Updated phased move from RB9 to Salesforce ERP
The Northeast/Central LAT was pushed live to Salesforce on April 15th. We encountered a number of issues and addressed them quickly. We continue to identify and resolve issues, and we're also adding a steady stream of enhancements to make us more productive on the new system. Kudos to the team for all the testing and the ways you continue to use the new system!
(click to enlarge image)
As a reminder, the next roll-out will be for the Mid-Atlantic LAT.

We've gotten a lot of feedback from folks expressing things that need to be improved with our Salesforce implementation as a result of our roll-out of the Northeast/Central LAT. In order to incorporate the highest-priority feedback and to give our teams a bit more time to become more familiar with Salesforce, we're going to slide the roll-out to the Mid-Atlantic team by a week. The new schedule is that we're going to have the Scheduling team entering new jobs in Salesforce starting midday Thursday May 11th with a goal that our Production team can start producing jobs by Friday morning May 12th. That should give the Billing team jobs that can be invoiced by midday Friday May 12th. Your leads will work with you to help you get ready so that we can have a smooth transition and avoid weekend work.
Updated Rollout Schedule:

Northeast / Central LAT – 4/15
Mid-Atlantic – 5/11
Florida – 6/4
West – 6/24
Mid-South – 7/15
West Virginia – 8/5
Prose Court Reporting – 8/26
Digital Evidence Group – 9/16
During each of those three-week periods we will be using your feedback to get the system developers to fix system defects, improve usability and functionality.

We anticipate continuing to enhance the new system's functionality through the end of 2023.
Updates to HusebyConnect
Voice-to-Text
Voice-to-Text (V2T) was released live on HusebyConnect in March. Using the latest speech to text technology, V2T is a new module allowing clients to receive a live transcript feed of the deposition proceedings where a realtime stenographer is not available or requested by the client. The transcript feed is displayed in the same format as a realtime feed, and includes speaker identification, on/off the record capabilities and the ability for the client to keyword search, highlight and add notes to the transcript. A draft of the V2T transcript is automatically saved in the client's HusebyConnect portal.
The sales team is in the process of identifying clients to "test drive" the new V2T tool and provide valuable feedback on the features, transcript quality and overall experience, so we can refine and enhance the tool and also identify the key markets and client segments who will be the primary users of this functionality. Along with client feedback, one of the key next steps will be to train the speech to text technology with case-specific terminology to increase the accuracy of specialties such as MedMal, Personal Injury, and other practice types with similar more complex text.

Schedule Events by Module
One of the most exciting new features is the ability to schedule HusebyConnect events "by module". In the newest release, when setting up an event in HusebyConnect the Remote Depo Team can choose only the specific components the client requests for a particular event. HusebyConnect has three modules integrated into the platform.
Zoom (audio/video/screen sharing)
Exhibit Presentation
Voice-to-Text
What's Next on the Development Roadmap
Creating the Huseby FileShare experience in HusebyConnect. When you think about remote depositions, there are really three ways clients prefer to present exhibits; "basic" using Zoom screen sharing and FileShare, more advanced using HusebyConnect's exhibit presentation, or utilizing an expert hotseater to help present for the client using trial technology.
Currently, for the more "basic" presentation preference we use ShareFile as the way for clients to provide courtesy copies of exhibits using Private and Public folders, while also screen sharing the exhibit in Zoom. This process requires all attendees of the deposition to manage two links (Zoom and ShareFile), which can be even more complicated if the deposition gets rescheduled and new links need to be distributed.
The next phase in our roadmap is to provide the same "basic" exhibit presentation experience within HusebyConnect (FileShare and Zoom in one platform).

Kudos to Dave Wiseman for introducing the idea. We are looking forward to working closely with Dave's team at DEG and Ankur's Remote Depo Team to incorporate their immense client experiences into the new feature.

Meet our newest sales reps!
Lori Noonan - Los Angeles - West LAT
Pleased to be part of the Huseby family! I bring extensive experience in legal services and consultative selling experience, including a number of years with LexisNexis and Thomson Reuters|Westlaw. With LexisNexis, I served as a Sales and Applications Consultant, and Litigation Specialist for many of the largest national and international law firms with offices in Los Angeles and across the Western United States. I spent eight years in LexisNexis's national sales force training department, coaching sales reps and helping out sales management. I have also sold IT training solutions to law firms and companies throughout the Los Angeles area. At Thomson Reuters|Westlaw, I served as a Client Manager to midsized and large law firms.
Before heading into my sales career, I was a practicing attorney as a litigator at two Los Angeles law firms. I began my legal career as a first-year Summer Associate at a business litigation firm in Orange County.
Fun facts include:
I was contestant on a TV game show. I've helped restore a 16th century castle in the South of France. I took a several-week long bicycle tour along the West Coast of Ireland and have kissed the Blarney Stone (ha!).
And, I'm left-handed (mostly...it depends on the sport!)
These days, you'll likely find me on the weekends either at my local beach or chasing wild flowers on one of the local hiking trails!
Residing in Westchester (near LAX), I am joining the sales team in Southern California.
Megan Eissler - Philadelphia - Northeast/Central LAT
Hi Everyone - my name is Megan Eissler and I just started at Huseby as an Account Manager focusing in the Northeast Region. I am really excited to join the Huseby team and I look forward to meeting everyone! So far, everyone has been so welcoming and eager to help me learn the ropes. A little about me professionally - I have over 11 years of experience in the legal industry – 9 of those years were spent working with attorneys in litigation finance and over the past year I spent in legal tech working with litigators and introducing them to some of the most cutting-edge technology in legal research.
I currently live in Conshohocken, PA which is in the suburbs of Philadelphia with my husband, two young boys, and our dog, Lola. The boys are constantly on the go with activities and sports so they keep me very busy! We are huge Philly sports fans in our household so there are constantly Phillies, Eagles, Flyers and 76ers games on in our house. I love spending time with my family, the outdoors, traveling and good food.
Top Performing Sales Reps
Here are the top performing reps across the country for March.

| | |
| --- | --- |
| Sales Rep | % of Goal |
| Lauren Ladenheim | 213% |
| Mark Poelzer | 183% |
| Jared Chrisman | 182% |
| Karen Byars | 158% |
| David Lew | 147% |
| Lynette Reynolds | 139% |
| Mauricio Haro | 138% |
| Lauren Moulton | 134% |
| Diana Hayhurst | 133% |
| Jessica Hutto | 123% |
| Anastacia Carroll | 122% |
| Liza Penner | 119% |
| Cindy Lengkong | 117% |
| William de Keyzer | 114% |
| Rob Nealey | 108% |
| Julie Long | 103% |
$200k Club
Here are the reps across the country that topped $200k in Gross Profit.

| | |
| --- | --- |
| Sales Rep | Gross Profit ($) |
| Lauren Ladenheim | $241,898 |
| Jessica Hutto | $202,436 |
$100k Club
Here are the reps across the country that topped $100k in Gross Profit.

| | |
| --- | --- |
| Sales Rep | Gross Profit ($) |
| Cindy Lengkong | $175,259 |
| Anastacia Carroll | $139,010 |
| David Lew | $113,859 |

What's New in HR/Admin


Welcome our new team members to Huseby!

Melissa & Joe (Prose Reporting)
Emma Palka (Production)
Brittany Davis (Scheduling)
Amanda Harrell (DEG)
Gabriella Ziobro (DEG)

___________________
Below are team members no longer with Huseby. We wish them the best in their new endeavors.
Hillary Creech (Sales)
Lauren Harris (Scheduling)

Sean Phillips (Scheduling)

What's New in Operations

Production Backlog Updates
Total backlog is now under 168 on 4/18/23 down from over 400 in on 12/29/23

Northeast LAT is now producing jobs through Salesforce

Staffing
Working in new LATs

Emma Palka is officially working in the Mid-Atlantic LAT
New staff training in production
- Elezibeth Moore
- Shanequa Hood
Onboarding staff in March
Screened 208 resumes
Interviewed 26
Hired 6 (3 for Production, 3 for Digital)

What's New in Digital/Remote Depositions



The Digital Team in Florida
As Huseby continues to grow—we are always looking for ways to adjust and position ourselves the best way we can to support the rapid growth. Thus, Digital Reporting has recently merged with the Remote Depositions team to ensure continuity between the teams and the ability to cross train team members.
Depending on the area and where we have the most coverage, the team will be cross-trained to be able to provide videography, hotseating, and digital reporting. This implementation will increase efficiency and GP by creating more capacity.
As of this moment, we have 4 active digital reporters in the state of Florida who have done a tremendous job given how fresh digital court reporting is to Huseby:


Florida Digital Team
Jessica Urrutia
Marc Moreira
Wendy Barreau
Breana Frazier


The Digital Team in Georgia
Due to our success in Florida, we decided to hit the state of Georgia next. We quickly ramped up our staffing and we are excited to announce three new members to our Georgia initiative. They are currently in process of training and receiving licensure in the state of Georgia. We know that once they are licensed, they will knock it out of the park just like our Florida team has. Please welcome:

Georgia Digital Team
Maria North
Brandon Robert
William De Keyzer


Interesting Statistics/Takeaways to Recognize
Huseby has covered 507 digital reporting jobs since January 1st, 2023
Huseby has successfully covered 57 jobs with it's digital reporting team that were either "no-shows" or last-minute resource cancelations by our external resources (ICs)
During the period of March 16th, 2023-April 27th, 2023, we covered 197 jobs with an internal digital reporter without a single complaint from any of our clients
What happens from here? We will expand our efforts into Tennessee and Illinois!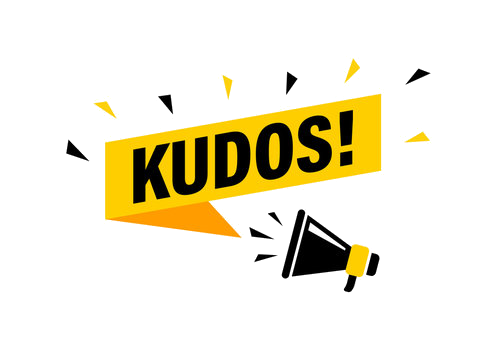 Jared Chrisman put in a Kudos for Scheduling and Remote Depos

Great client feedback!
Jared, thanks for reaching out to remind me about all of the extra services that Huseby provides. I'll be sure to reach out whenever we need trial or hearing presentations prepared. I've always had a flawless experience with Huseby's deposition coverage. Huseby is always my go-to provider for any remote deposition. We've used Huseby's remote service multiple times. Everyone was great to work with. I really like that your team always assigns a technical support person that is always easy to communicate with prior to and during the deposition in case any of the technology needs to be adjusted. One time opposing counsel could not figure out how to change his name on the screen before the start of the deposition and your team was able to adjust how his name appeared on the screen during the deposition within a few seconds. I also like how easy it is to schedule online with Huseby. It is always as efficient as possible.

Looking forward to working with you and your team more in the future.
Thank you,
Ryan Roehr | Munck Wilson Mandala
Tiffany Edwards put in a Kudos for Diomaris Gonzalez and Ashley Hensley

Appreciation Kudo's to Diomaris Gonzalez for Always stepping in when Production needs it the Most!! Leadership needed to end this week and quarter. also, Ashley Hensley for giving a Great presentation earlier this week on the upcoming Salesforce system


Cindy Lengkong put in a Kudos for Amanda Powell
Always taking care of the clients with perfection Amanda Powell and my client at Greene Broillet & Wheeler agrees:
From: Robert Gersten <RGersten@gbw.law>
Sent: Thursday, March 23, 2023 11:17 AM
To: Amanda Powell <AmandaPowell@huseby.com>
Cc: Cindy Lengkong <CindyLengkong@huseby.com>
Subject: RE: Beron - Tampa Conf. Room (4/4/23, Eian Beron, Vol.2)
Perfection as always. Thanks again!

Robert Gersten ■ Legal Assistant to Bruce A. Broillet and Alan Van Gelder

Jeff Sanders put in a Kudos for Emily Chapman and Scheduling

I would like to thank everyone so much for your help this morning in getting a videographer almost instantaneously to jump onto this depo this morning!! That was absolutely amazing!! It was a relatively short depo, but you guys are wonderful. Kudos to Emily Chapman for being available and getting ready so quickly!! THAAAAAAAAAANK YOOOOOUUUUUUU!!!!!

Happy Friday, all!

Melodie

Kristian Hilbert put in a Kudos for Bejaia Dorange


kudos to Bejaia Dorange for handling an emergency tobacco hearing add on while Ii stepped away to grab my son lunch :)  thank you



Linda Harper put in a Kudos for Dixie Lawson

HUGE kudos to Dixie Lawson for being the ultimate team player this morning - she always goes above and beyond to help her coworkers and got me out of a pickle twice in the last hour :)