Select a login option below
×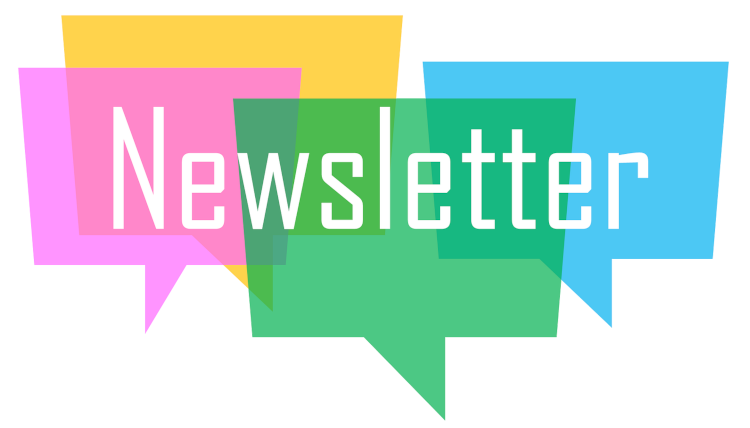 Welcome to Huseby Talk
July 2022 Newsletter Edition
Where's Waldo?
Huseby at the NCRA Annual Convention
Ana Carroll, Amanda Harris and Alex Gomez represented Huseby at the 2022 NCRA Annual Convention. It was a great event to see our reporters in person, get to know new reporters and hopefully recruit those new reporters to the Huseby team. The question throughout the convention was "Where's Waldo"? Court reporters who stopped by the Huseby booth were greeted with exciting games, fun giveaways and great food afterward! The big game for an iPad was to find Waldo somewhere at the convention....and the winner is... Melodie Lewis from Florida!!!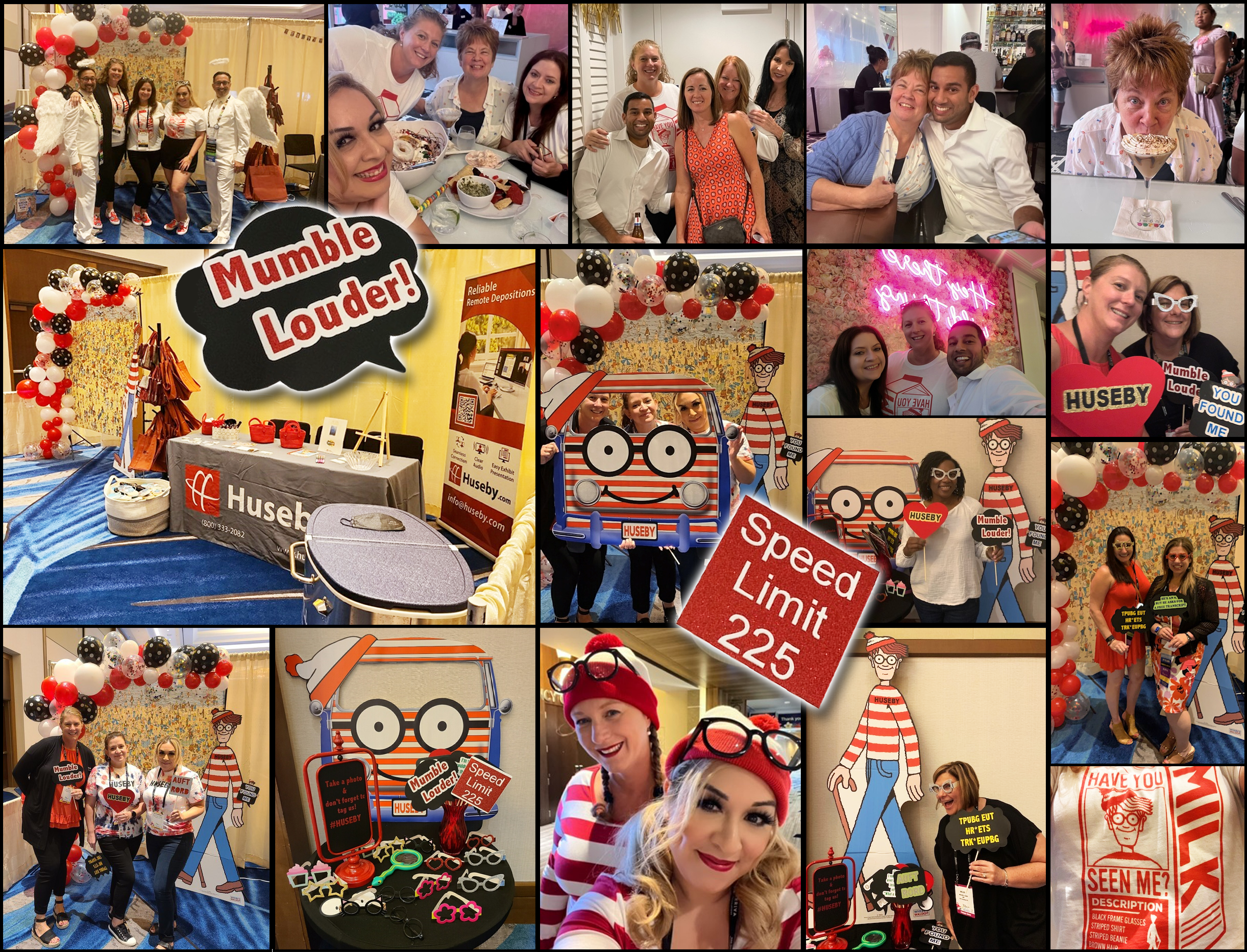 Pharmaceutical Animation Videos
Check out some of the complex pharma animation videos from the DEG trial graphics team. The videos are part of a four part demonstratives campaign series.
Allergic Response Pathway

A well-polished presentation that clearly and simply teaches the science and technology.

2D v 3D Compound

Employing a 3D model allows you to show how a chemical compound is formed.

3D Bone Screws Vertebrae

A 3D model shows how a medical device can be screwed into the vertebrae.
Welcome Our Newest Sales Rep
Welcome to the team Erica Harris!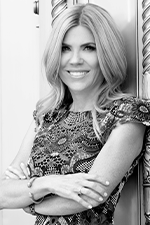 Hello! My name is Erica Harris. It's a name change from my Ukrainian ethnic name that was changed to Harris in the 1950s. I am born and raised in the Chicago-land area. Family is literally from the Wrigley Field area. Go Cubs! I was raised in the suburb of Chicago, named Downers Grove.

I went to Indiana University for undergrad and law school.
As for my professional life, I practiced litigation for around 10 years and was on some cool trials, including the Rachel Barton case, the violinist that lost her leg getting dragged under a Metra train.
I later worked in legal sales for a start-up venture capital-based firm selling web capture software that could be used at trial. Think Shark Tank!
I have a small family and family is everything. My son is 15 and a sophomore at DePaul College Prep, a Catholic high school. He plays lacrosse and soccer as a goalie, so I am a soccer and Lacrosse mom with the goalie caveat that I have learned to handle the highs and lows.
Little known fact is that I am big into morning routines for years. I am big into morning meditation, prayer, work out and go to mass weekly. My faith is a big part of my life. I love Lake Michigan and run along the lake during all seasons. I also lift weights, cycle, and like group fitness classes. Come to Chicago and join me. I am also a music freak. I love music of all kinds but live music is the best. I love to entertain and have people over, so if you come to Chicago, look me up. Spare bedroom awaits.
I am very excited to be working with Huseby and creating a strong presence in Chicago!
Chicago's Race Judicata
Chicago Paralegal Association
Huseby was proud to co-sponsor Chicago's Race Judicata 2022 with the Chicago Paralegal Association this past month in downtown Chicago. The fundraiser helps provide the most comprehensive, efficient and cost effective civil legal aid in Chicago. Our own Karyn Polak represented Huseby and participated in the run!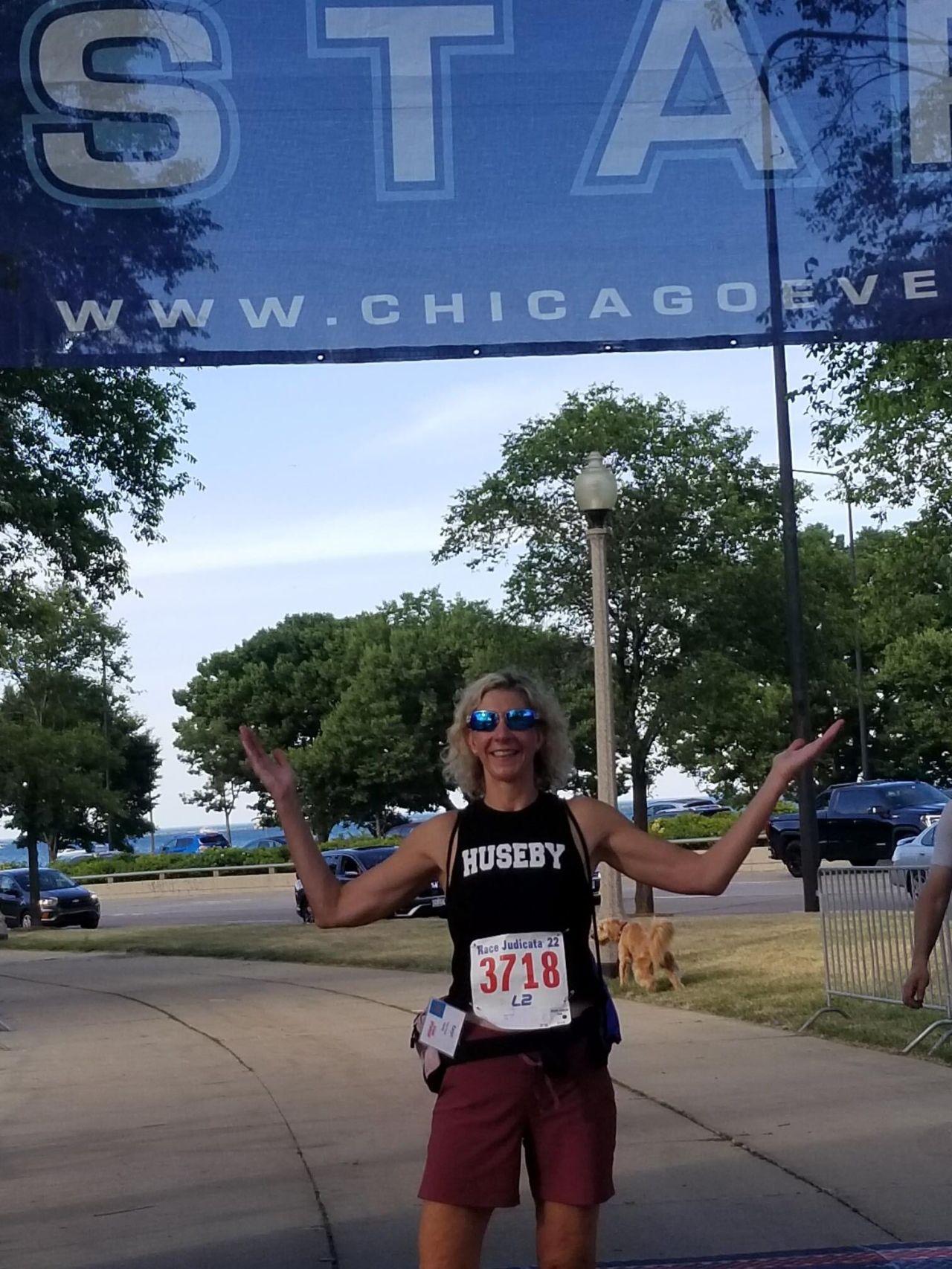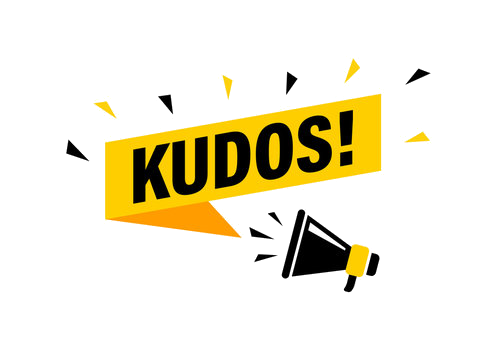 Kudos from Lauren Ladenheim for Team Huseby
Lauren,
You and your team are incredible! They've gotten me everything we asked for / needed, and I seriously can't thank you all enough for how much easier you've made my life!
Should be finalizing those NODs for Los Angeles some time this week, and I'll get them back over to confirm everything on your end.
Dallas Ann Knierman
Wagner Hicks PLLC


Donna Hoffman put in a Kudo's for Amanda Potter
Good Morning, Donna –
I needed to let you know how very much I appreciate Amanda.
She is consistent, efficient, professional and truly pleasant.
Huseby is very lucky to have her on the team!
Kimberly A. Wood
Litigation Paralegal
Silver Golub & Teitell LLP
Julie Long put in a Kudo's for Amanda Kirchubel
I have to give @Amanda Kirchubel a shout out. I constantly ask myself, "how is only 1 person getting all this done?" She schedules, she resources, she confirms & cancels & reconfirms and somehow does it with kindness, constant efficiency and respect and care for each client interaction (not to mention with 0 spelling errors - ha!)
She's an incredible human and I'm so grateful we have her on our team! Thank you for all you do, Amanda!



Cindy Lengkong put in a Kudo's for Esmeralda James

HUGE Kudos to Esmeralda James for always going above and beyond for clients! Thank you for working on many video files soooo last minute to assist in trial prep for AlderLaw at the twelfth hour. I/we so appreciate you so much!

Doug put in a Kudo's for Production Team

To: Production Team

Hey all,

I just wanted to send out a quick email to say THANK YOU so very much for getting this job to the attorney as quickly as you did!!
She was so appreciative, as am I, so just needed to make sure you knew!! 🙂
Thanks again!
Jodi Benjamin
GREAT JOB!



CT Legal Conference

Making Connections at Connecticut Legal Conference
Attracting some 700 attendees, the Connecticut Legal Conference offered a great opportunity for Huseby to connect with clients and prospects alike. This annual event, hosted by the Connecticut Bar Association, was held at the Connecticut Convention Center in Hartford, CT.
CLE (Continuing Legal Education) Seminars were offered throughout the day. Topics included legislative changes affecting employment law, legal technology, Intellectual Property/Antitrust, real property/environment law, and so much more! The Connecticut Legal Conference is the largest gathering of legal professionals in the state.
Northeast/Central LAT team members representing Connecticut included Regional Account Managers Sarah Cormier, Cory Entner, and Donna Hoffman, and Market Manager Marilyn Fil (shown).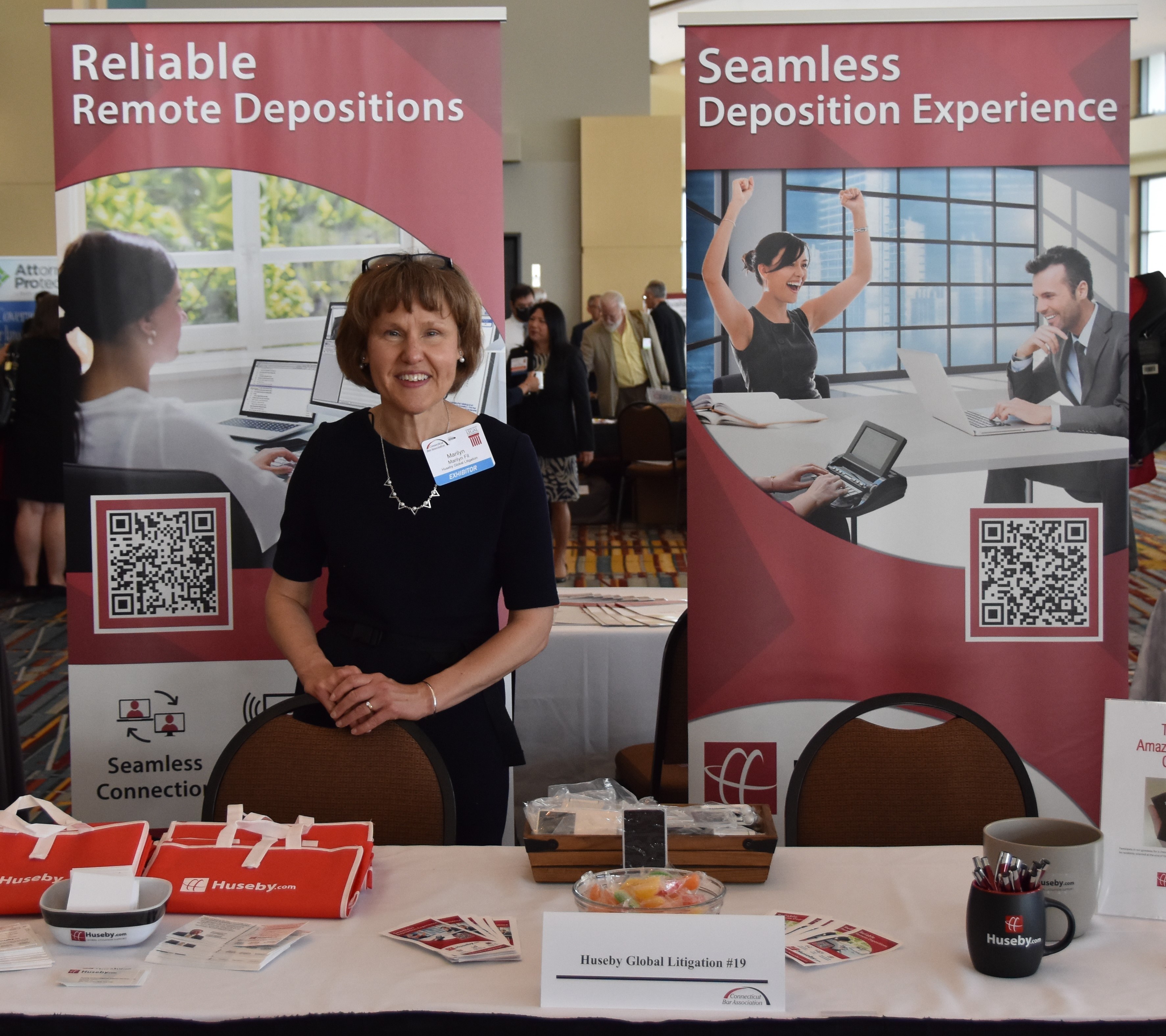 Northeast/Central LAT Team Expands!

3 New Team Members!
All hands on deck! Connecticut, part of Huseby's Northeast/Central LAT, is growing adding a new account rep and two new schedulers!
Shown (from left to right): Market Manager Marilyn Fil; Regional Account Representative Sarah Cormier; Scheduler Julianna Buser; Regional Account Representative Donna Hoffman, Esq.; Scheduler Alischa Vuelta; Scheduler Sean Phillips; and Regional Account Representative Cory Entner.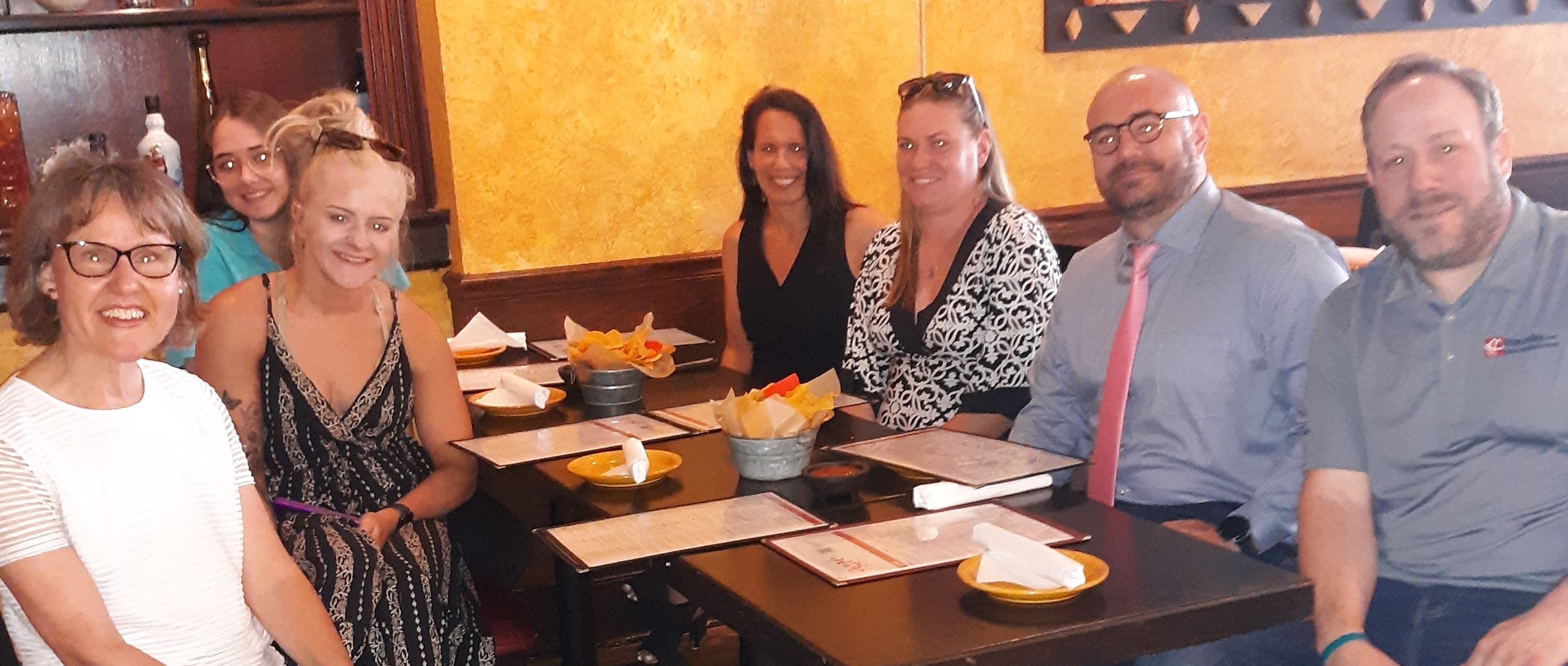 Jazz Festival Reception

Greater Hartford Festival of Jazz
As a part of the Northeast/Central LAT, a "Jazz Fest Reception" for the local legal community was recently hosted by Huseby's Hartford Office. It was a kickoff to the Greater Hartford Festival of Jazz event being held one block away.

The Reception presented a great opportunity to reach out to clients and demonstrate support of the local community. In addition to refreshments, Ryan Entner (Cory Entner's son) played jazz music (by ear).
Shown (from left to right): Regional Account Manager Cory Entner, Charlie the dog (front), Ryan Entner (Cory's son & Jazz Reception's musical talent), Market Manager Marilyn Fil, and Scheduler Julianna Buser.