Select a login option below
×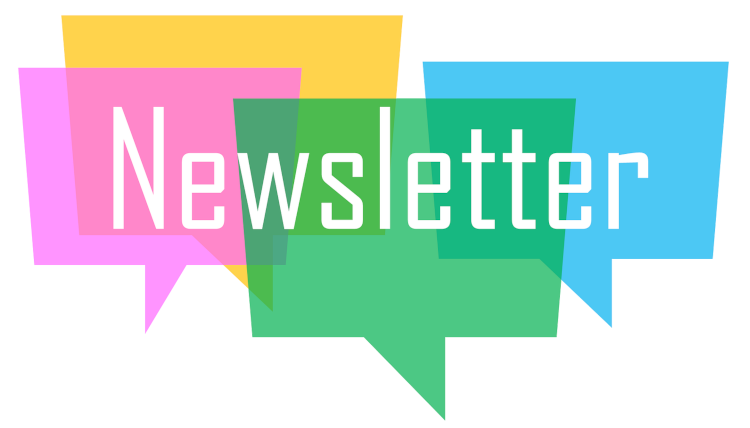 Welcome to Huseby Talk
July 2023 Newsletter Edition
What's New in Technology
Salesforce:
Multiple fixes and enhancements continue to be pushed out several times per week, and teams continue to train, increase their productivity, and identify improvements to processes and the system
Every day a steering committee meets to discuss critical issues that need to be resolved and to add any true showstoppers that are identified
After the last delay there were 17 killer issues identified. If any of the issues are not resolved or do not have a viable temporary workaround by July 27th, the implementation will be delayed.
Currently 11 of the issues have been resolved, 5 are on schedule to be resolved this week
1 issue is being addressed, no resolution date identified but we are pulling in additional expertise

That does not mean the issue cannot be resolved or that we won't have a workaround by the 27th, it does mean the approach and timeline for resolving the issue is still being worked on.

For the past several days every member of the steering committee has agreed that if these final issues are resolved then the system is ready to go live.
The group also feels Salesforce will have issues at go-live, but that it is better to move onto Salesforce with these smaller issues rather than to delay any longer.
Updated Rollout Schedule:

Northeast / Central LAT – 4/15
Mid-Atlantic – 5/22
Mid-South, Florida and West – 7/27
West Virginia – 8/17

Prose Court Reporting – 9/7
Digital Evidence Group – 9/28
We will be using your feedback to fix system defects, improve usability and functionality in the weeks between each LAT rollout and plan to continue those enhancements for the rest of the year.
IT:
An security assessment company tested out externally-facing security and did focused testing on HusebyConnect. A very small number of issues in one specific area were identified. All but one of those issues were addressed, the single remaining lower-priority issue is on schedule to be resolved before the end of July
We've onboarded multiple new folks for several of the teams
We're resuming replacing old computers. We're working toward doing 5-10 per month and we're replacing the oldest computers first, so please be patient
HusebyConnect:
We have a number of high-profile events scheduled with HusebyConnect and are getting good feedback from clients, reporters, and the sales team
A new version was put into production that has the ability to do simple one-click exhibit presentation/management to streamline how clients use it and to better support hotseating
The next version with real-time transcripts and client-requested enhancements is under development with a planned availability by end of Q3
What's New in Operations
As of 6/29/23 all LATs are working in Salesforce to produce jobs.
A little insight into the Salesforce improvement process for everyone. In July we identified 53 issues. Some critical most not. 32 of those items have already been resolved and tested. Currently we have list of 147 issues that are on the list waiting on resolution, but all of our show stoppers have been resolved.


No big LAT updates other than Mid-Atlantic and Northeast are still rolling on salesforce and are not having any issues. We keep interviewing talent. As we are trying our best to keep and improve the great team we are working with. In a shuffling move of talent Marcia Knock moved from Production and is now in Support helping with the West LAT to support Rudy, the West LAT, and all clients that call after 5 PM.


A little project that came down the pipe late in the month.
Mid-Atlantic production team handled a confidential case, Chestnut Holdings, Inc. vs. TH Exploration, LLC. The case consisted of two volumes with a total of 61 oversized exhibits (think of blue prints). The Mid-Atlantic production team utilized great communication skills and team work to ensure that the expedited order was delivered to clients on time. A special kudos to Shantee Chappell and Emma Palka for working diligently and staying focused.

What's New in Sales/LAT Updates



Introducing Baby Olivia
Introducing baby, Olivia Moulton born July 7th! Congratulations to Lauren and family!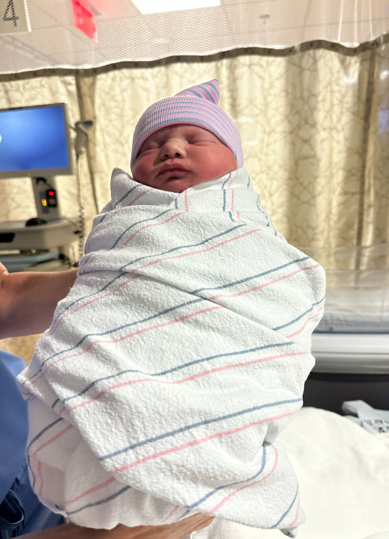 Top Performing Sales Reps
Here are the top performing reps across the country for June.

| | |
| --- | --- |
| Sales Rep | % of Goal |
| Megan Eissler | 345% |
| Mark Poelzer | 307% |
| Lauren Ladenheim | 198% |
| Erica Harris | 185% |
| Sarah McCooey | 145% |
| Donna Hoffman | 123% |
| Rob Nealey | 123% |
| Lauren Shaw | 118% |
| Jessica Hutto | 116% |
| Meg Linton | 102% |
$200k Club
Here are the reps across the country that topped $200k in Gross Profit.

| | |
| --- | --- |
| Sales Rep | Gross Profit ($) |
| Lauren Ladenheim | $229,344 |
$100k Club
Here are the reps across the country that topped $100k in Gross Profit.

| | |
| --- | --- |
| Sales Rep | Gross Profit ($) |
| Jessica Hutto | $195,601 |
| Mark Poelzer | $148,667 |
| Lauren Shaw | $136,041 |
| Cindy Lengkong | $119,250 |
| Rob Nealey | $116,581 |

What's New in HR/Admin


Welcome our new team members to Huseby!

Marcia Knock (Support)
Kristy Smith (AR Manager)
Jackson Winn (Digital)
___________________
Below are team members no longer with Huseby. We wish them the best in their new endeavors.

Jillian Alicke
Alexciuse Corbin
Goldie Cuffee
Amanda Harris
Connecticut Team Offers Refreshing Benefit
CTLA Beverage Cart Sponsorship

Connecticut's Huseby Team came out swinging at the New Haven County Bar Association's recent annual golf tournament. Huseby was the proud sponsor of the "closest-to-the-pin" competition. With tape measure in hand (well…almost!), Regional Account Manager Meg Linton and Market Manager Marilyn Fil greeted some 80 golfers and mingled with them during lunch and dinner sessions and everything in-between. It was a terrific opportunity to drive in additional business from prospects and clients alike.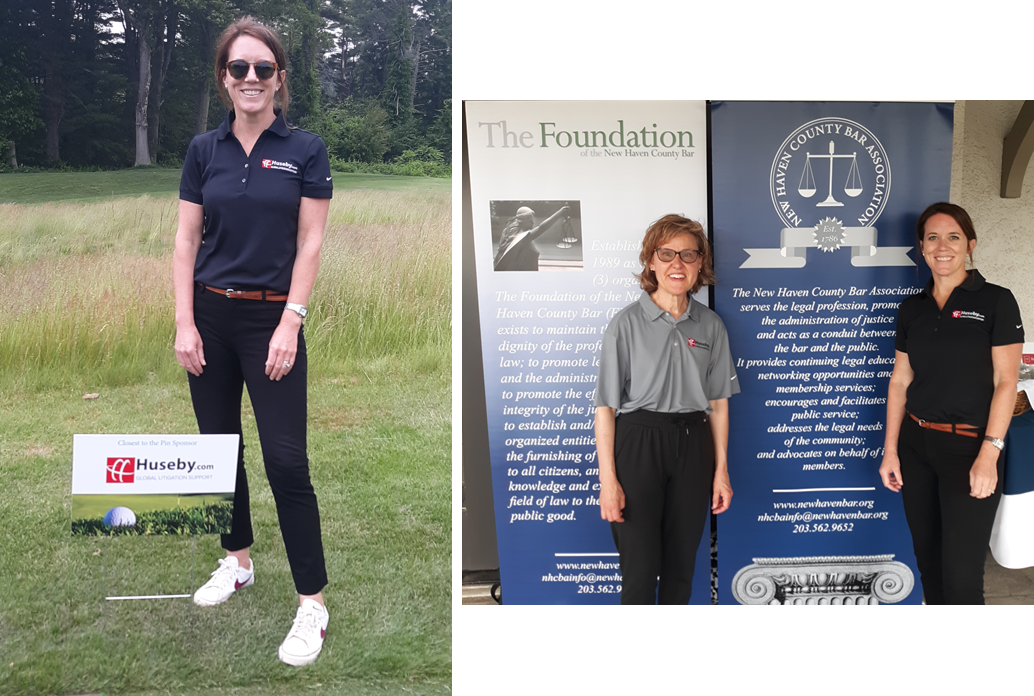 What's New in Digital/Remote Depositions
We want to do our part in ensuring that the client relationship is bolstered by the service our team is providing. Therefore we have:
1) Successfully covered right around 200 digital reporting jobs (556 jobs in Q2), without a single client complaint regarding the transcript
2) Implemented infrastructure and procedure improvements to ensure an optimal client experience
3) Covered 42 Digital & 12 Remote Videography jobs that were either no-show or last minute add-ons in Q2
We have your back!
Shout Out's:
Delina Nguyen- Delina is always stepping up to the plate and over-exceeding expectations. Delina is a role model when it comes to attitude and professionalism. Keep up the great work-- it certainly does not go unnoticed.
Brandon Roberts- Brandon has done a fantastic job on assisting us in preparing the team for the AAERT exam. I am sure with all of the hard work between Brandon, Jessica, and the rest of the team, we are going to knock this exam out of the park.
Jessica Urrutia- Jessica has been working really hard on making sure that all of the reporters are doing a great job. Thank you for making sure that our reporters have everything that they need to deliver on an excellent client experience and quality product.
Connecticut Team Offers Refreshing Benefit
CTLA Beverage Cart Sponsorship


Perhaps there's no sponsorship more popular at a golf outing than a Beverage Cart. The Connecticut Trial Lawyers Association's Stephen G. Friedler Memorial Golf Tournament was no exception. Staffed with Connecticut's Regional Account Managers Meg Linton (left) and Sarah McCooey (right), they made their way around the course offering thirst-quenching refreshments to 91 registered golfers. It offered endless ways to connect with clients and build a network for future business. Plus, proceeds benefited the local Smilow Cancer Pediatric Unit to help children fight cancer.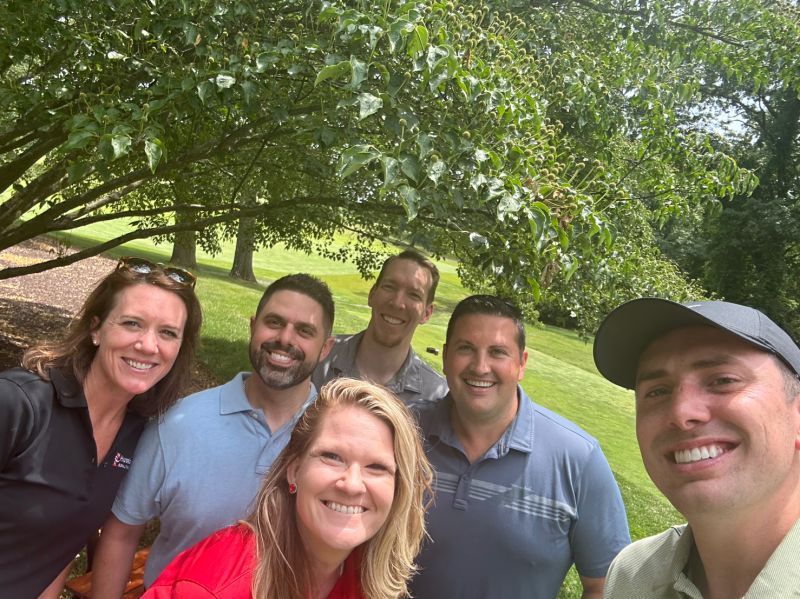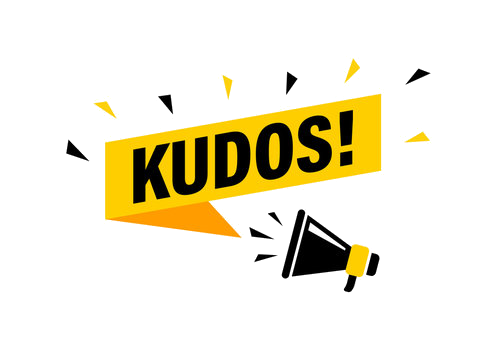 David Lew put in a Kudos for Team Huseby

Email from a client...
Good morning, David!
I couldn't be happier with the service and your team. I can be hard to please at times (I AM a woman LOL).. that said, you guys are amazing. 12/10 stars.
Thank you for being SO easy to work with. It's rare to have such ease and simplicity when doing anything in this line of work. You guys make this portion of my job as simple as it possibly can be, and it certainly hasn't gone unnoticed on our end. That said, I do all of the coordinating for our depos and have no intentions of utilizing another service. Thank you, thank you, thank you!

Lauren Thomas
Cochran & Edwards
Dave Wiseman put in a Kudos for the DEG Team
Shout out to the entire DEG team for a record June and first half of the year. A lot of hard work, dedication, and good work to achieve that success. Well done.
Amanda Potter put in a Kudos for Rob Nealey
I just wanted to give a shout out to Rob. He has been taking the time to just share some positivity with the teams recently. With the current environment where everyone is stressed to the max, including him, this may be small, but it's mighty. I can't speak for everyone, but I appreciate the effort.
Tiffany Edwards put in a Kudos for the Production Team

Just a kudo's on how well everyone coming into Sales Force are asking the right questions to better understand it. The team work and load are both getting better.
Paul Hugo put in a Kudos for the DEG Trial Team

Shout out to the whole trial services team for putting up with a fluid schedule that has been changing without notice or good reason. Also to be recognized are the spouses, child and dog care folks who pick up the slack when told "I have to leave in 48hrs for trial!"