Select a login option below
×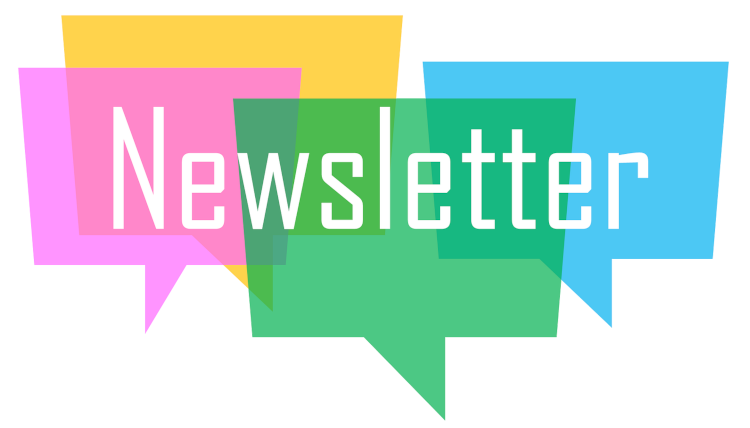 Welcome to Huseby Talk
June 2023 Newsletter Edition
What's New in Technology
IT in General:
We engaged an expert security firm to assess the externally-facing security of the Huseby network. We passed with flying colors, no issues identified. That's not the typical result, and it continues to strengthen our position as the #1 firm in our industry
HusebyConnect Update:
The security firm assessing the externally-facing security of the Huseby network also tested the security of the HusebyConnect application. They only found one issue and it was not a "Critical" level. Our development team has applied fixes to staging and is adding additional strengthening which we plan to roll out the last week of June
Salesforce Update:

We are going to push out the roll-out that was previously planned for today (Thursday June 29th) by two weeks. That means that the new schedule for bringing the Florida, Mid-South, and West LATs live on Salesforce will be midday Thursday July 13th. The Scheduling teams for the new LATs will begin entering all new jobs in Salesforce midday Thursday July 13th, Production will be ready to go early Friday July 14th, and Billing will be ready to invoice by midday.

What will happen during that delay? Here are a few highlights based on the input you've shared with us many times:
Time to do more focused training and practicing with our system to make us all more familiar with the "how and why" of the new system and to test all of the other items below
Providing a new calendar for the Scheduling team
Addressing the high-priority issues identified by all our teams – Scheduling, Production, and Billing will all see fixes and enhancements
Enhanced customer and resource portals to allow our clients and resources to see their calendars, submit requests, access file repositories and see payment information
Updated Rollout Schedule:

Northeast / Central LAT – 4/15
Mid-Atlantic – 5/22
Mid-South, Florida and West – 7/13
West Virginia – 8/17

Prose Court Reporting – 9/7
Digital Evidence Group – 9/28
More updates:
We're making great progress on the resource portal, incorporating feedback from our VIP partners and building videos and quick tips to help them
The Billing/AR team is pushing an increasing number of invoices through the system and we're working on automation to help with that
Teams continue to train and learn the tips and tricks for using Salesforce. As folks become more familiar with it, they're finding new ways to be more productive. We're going to keep rolling out enhancements to improve the usability and productivity of the system, so stay tuned!
We will be using your feedback to fix system defects, improve usability and functionality in the weeks between each LAT rollout and plan to continue those enhancements for the rest of the year.
What's New in Operations
Couple big abnormal projects that came through production in June
City of Rome Case Reprint Project
100+ Transcripts
28,706 transcript/index pages
36,571 Exhibit pages
Total 65,277 pages in
92 CD's
42 USB Flash Drives
To put these numbers it in perspective. A case of paper weighs 50 pounds and has 5000 sheets of paper. This project used 13+ cases of paper and weighed about 652.77 pounds. Fun facts about that weight: 6 Things That Weigh About 650 Pounds (lbs) – Weight of Stuff
Tobacco CD Project
30 Special CDs with exhibits, letters and certification pages from multiple jobs with specialty printed labels.
LAT News
Production and support teams did detailed training in Salesforce, and helped to improve the system in preparations for the Mid-South, West and Florida LATs going live.
National LAT - Added new production person Tameka Sawyer
Northeast/Central - Fully on salesforce. Kudos to Tiffany for being our guinea pig and covering all the work coming through Salesforce.
Mid-Atlantic - Fully on salesforce.
Mid-South - Training in preparations for salesforce
New Production person Alexciuse Corbin training in the Atlanta office
West LAT - Training in preparations for salesforce
Florida LAT - Training in preparations for salesforce

What's New in Sales/LAT Updates

LAT Updates from Kyle
West: Hiring another in calendar to bring staff back up to par. Sales are doing okay. Chasing some trials and thrilled with new hires they're picking up steam.
NE/C: we are still in foundational growth mode with folks learning an incredible system. The team is grasping it and fighting through the turbulence with grace and love for one another. Excited with the team overall.
FL: we are seeing solid growth in digital and relationships with reporters is getting a bit better. Sales is picking up and excited about our new hire Kennedy Richardson. She has started to become a great help for the market!


Introducing Baby Scarlett
Introducing baby, Scarlett Olivia Withrow! She was born on Paul's Birthday! Congratulations to Paul, Lacey and big sister, Summer!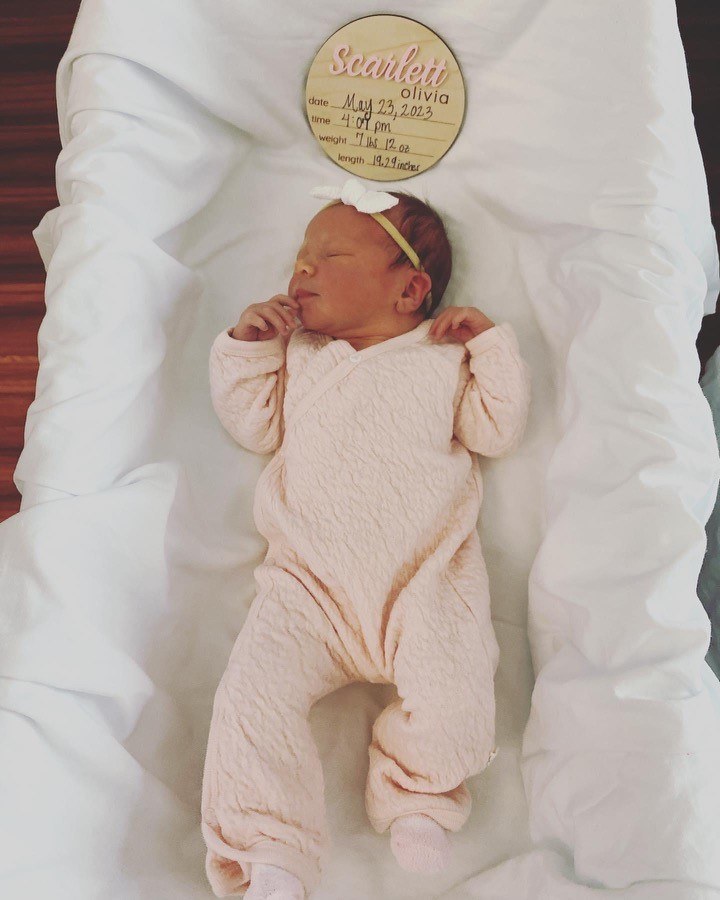 Top Performing Sales Reps
Here are the top performing reps across the country for May.

| | |
| --- | --- |
| Sales Rep | % of Goal |
| Lauren Ladenheim | 159% |
| Julie Long | 137% |
| Jessica Hutto | 134% |
| Johnny Bateman | 117% |
| Rob Nealey | 112% |
| Lauren Shaw | 112% |
| Karen Byars | 107% |
| Lynette Reynolds | 105% |
| Mark Poelzer | 100% |
$200k Club
Here are the reps across the country that topped $200k in Gross Profit.

| | |
| --- | --- |
| Sales Rep | Gross Profit ($) |
| Jessica Hutto | $224,897 |
$100k Club
Here are the reps across the country that topped $100k in Gross Profit.

| | |
| --- | --- |
| Sales Rep | Gross Profit ($) |
| Lauren Ladenheim | $184,208 |
| Lauren Shaw | $130,002 |
| Johnny Bateman | $111,064 |
| Rob Nealey | $106,394 |
| Anastacia Carroll | $102,857 |

What's New in HR/Admin


Welcome our new team members to Huseby!

Jim Carver (CFO)
Kristy Smith (AR Manager)
Marcia Knock (Production)
Jackson Winn (Digital)

Janelle Madalone (Scheduling)
Jenna King (Sales)
Kennedy Richardson (Scheduling)
Megan Linton (Sales)
Nina DeAngelo (Case Management)
Delina Nguyen (Digital)
Sharon Jennings (Digital)
Olivia Hancock (Digital)
Alexciuse Corbin (Production)
Tameka Sawyers (Production)

___________________
Below are team members no longer with Huseby. We wish them the best in their new endeavors.
Amanda Harris
Portia Miller-Owens
Amanda Powell
Huge Accolades From a Valued Reporter!
Email to Scott and Kyle...

Good afternoon, gentlemen
I've been a court reporter with Huseby off and on throughout this past year. I want to let you both know that I consistently hear wonderful things about our team, and in particular, Jorissa Perez and Lauren Shaw in scheduling. I try to let them know when I hear attorneys praising them, but I want you folks to know as well the high praise they receive so often.
Today, I was covering a remote trial for Ms. Gabrielle Epsy in Atlanta. During the lunch break, I overheard her talking with counsel about the spectacular service they get from Huseby and that Huseby is the only company they will use for reporting. She mentioned by name Jorissa and Lauren, and she said she even gets little gifts in the mail from them, including Amazon gift cards. I had to interrupt them to give them my two cents worth as well! I told them Huseby is fantastic to work for and that I LOVE Jorissa. I told them she often texts me during the day asking how I'm doing, and even texts me occasionally to ask how my weekend is. And although I've never met Jorissa, I frankly feel like she is a dear friend. In fact, I told Jorissa that next time I'm in Miami I'm taking her out for dinner. She is absolutely delightful.
I've been reporting for 35 years and have worked for a LOT of court reporting firms, both privately owned and national firms. Beyond any doubt, Huseby's outstanding service to both clients and reporters is above and beyond anything I've experienced from other firms. I always feel respected and appreciated, including by the folks in production, scheduling, billing, etc. I thoroughly enjoy working for Huseby.
Congratulations for heading up such a fabulous team and for all your happy clients and reporters! I look forward to continue working with Huseby and your very friendly and professional clients.
Yours,
Margaret Golden, RPR

What's New in Digital/Remote Depositions
Let's all give a warm welcome to Olivia Henderson & Jackson Winn. We know that they will excel as our newest Digital Reporters!
3 Big Takeaways for June:
Successfully covered 156 jobs
Added 2 new digital reporters to the team
Cross-trained team to be able to cover both reporting and videography to increase efficiency
What's next?
Trials: We have heard from many folks that we are unable to find coverage for trials throughout the state of Florida. For the month of July, we will be largely focused on creating and implementing a trial system to be able to successfully capture trials at the highest level possible.
AAERT Certifications: We will be focused on creating a training program that will help push all our reporters to become certified as quickly and as efficiently as possible to allow us to cover work in key territories. We also are making the CER exam a requirement for all reporters that we hire at Huseby. This will only enhance the quality of work that we provide our clients.
Shout-Out's:
Breana Frazier- Breana was there in a pinch throughout the month and saved the day by covering some last-minute scenarios. Thank you for your quick responses whenever we reach out to you.
Emily Chapman- Great Job!
I have to say that out of everyone on our team, Ankur and Emily stand out as always going above and beyond to make sure that my clients are taken care of to the best of our ability. I have had a ton of odd requests and if they do not have an answer right away, they ALWAYS come up with a solution. It doesnt seem like there is ever a task too tall and I am super grateful to have them as a part of my team. The communication from them is always courteous, professional and timely. Again, I would be lost here without them, and they deserve a medal for putting up with me😉.
You guys are the best. Thank you!!!!
Lauren Ladenheim
Local Sales Team Showcases Huseby's Court Reporting Excellence


Connecticut Bar Association's Legal Conference
The Connecticut Bar Association's Legal Conference is the largest legal event in the state. It boasts of more than 40 top-rated educational programs and covers the latest happenings in the legal community. So, with the opportunity to connect with a captive audience of some 1,000 Connecticut legal professionals, Huseby's sales team wasted no time. After all, Huseby's 95 years of court reporting excellence has given clients so many reasons to choose us – at both the national and local levels.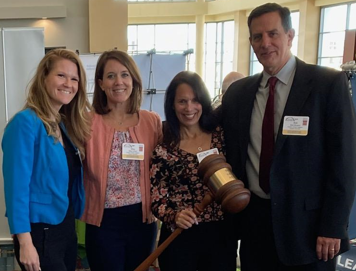 This Sales Team means business. That is, generating legal business! Shown (from left to right) at the Connecticut Legal Conference in Hartford, CT: Sarah McCooey; Meg Linton; Donna Hoffman, Esq. (holding gavel); and Bob Brueno.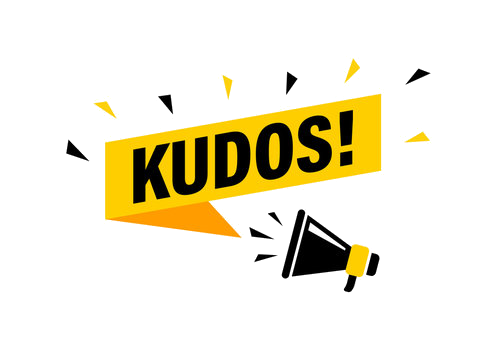 Ashley Hensley put in a Kudos for Chris Cook, Tiffany Edwards, Daissy Ruiz and Sarah Jarvis

Chris Cook has been awesome in his new 2nd shift manager position. Whenever anyone needs anything he steps up to the plate and handles it. It has been such a breath of fresh air!!

I want to spotlight Tiffany Edwards Edwards as well for doing an amazing job bouncing between Salesforce and RB9 and keeping up with her workload plus a little more. I know it has been a rocky few months learning a new system, but you have done a great job!

Also, Daissy Ruiz! I have been getting really good feedback about her training and attentiveness. The West LAT in production has been running really smooth with her leadership and training. We appreciate you!
Huge Kudos for Sarah Jarvis. She has been an absolute life saver lately. Her ability to problem solve and think outside the box, response times and customer service has been top notch. I am so grateful to have her on my team and we are extremely lucky to have her at Huseby.
Johnny Bateman put in a Kudos for Team Huseby

Email from a client...
Johnny Bateman and his team absolutely came through on an urgent deposition need. On the afternoon before a scheduled in-person deposition, Johnny, was able to secure an in-person court reporter and an in-person videographer, and he did it in less than an hour from when our office reached out in a panic. I cannot adequately express how grateful I am.
Benjamin D. Fox, Attorney
Huber Fox
Robin Barca put in a Kudos for Aleata Rodriguez
Aleata has been Amazing with her ability to cover "in-person" jobs for me in the SF Bay area! Her communication with me and her relationships with the court reporters in our area are truly what makes the difference! She will reach out and encourage reporters to take jobs because of her amazing personality and great ATTITUDE!
I am so completely grateful for her willingness to work together with me and the reporters on such difficult to cover job assignments!! Once the job is covered, she will text me to let know with the name of the reporter. It gives me such confidence in her and relief in knowing my clients needs are handled.
Thank you, Aleata for always calling me and staying in such close contact! I APPRECIATE YOU!!
Debra Neiderfer put in a Kudos for Andre Barney


Client email...
Yes, you are truly a hero, Andre! If you wouldn't mind walking it over to the hotel and leaving it at the concierge under my name, we'd be infinitely grateful. (I especially am grateful that I don't need to carry it myself, 8 months pregnant!)
Thank you, thank you, thank you for rescuing us from a very unfortunate situation!

Mary Sameera Van Houten, Counsel
Hausfeld
Dave Wiseman and Paul Hugo put in a Kudos for Humana Trial Team
Shoutout to Shaiden Hutchman working day and night throughout the weekend churning through more video than one could imagine.
Well done Pierre, Geoff and Poonum. Sorry to see this one "go away" but from the email it's apparent that we will be their first call for the next trial. Please keep this confidential until it is public.
Client email...
Hi Paul,
We are equal parts sad and proud to report a settlement in principal on this matter. It is highly, highly confidential at the moment, so please keep it close to the vest, but I wanted you and your team to be in the loop as soon as possible that we are putting our pens down and that we won't be going to Kentucky after all.
We always look forward to working with DEG and there will be more trials – but this was a very special one being a qui tam and the work you did on the 1006 exhibits was absolutely tremendous. You literally blew the other side out of the water and it wouldn't shock me in the least if that was part of the decision for Humana to settle – they knew we would have the team there hotseating these exhibits in federal court when Human's looked totally elementary in comparison.
Thank you always for your amazing work and willingness to join us for months in Kentucky. We will look forward to the next one!
Very sincerely,
Maura
Lauren Ladenheim put in a Kudos for Michelle Holbrook
You are the bomb diggity. Thank you!!!
Screaming KUDOS for Michelle. She is the absolute best for getting this last-minute add-on covered for VA. Not only is she rocking our NC/SC calendar today, but she is also covering for LaToshia while she is out.
Then today, on a Saturday, she answered my email and had my urgent add on for Monday covered within the hour. Her dedication to our clients is fantastic and I'm so lucky to have her as part of my team. Thank you, Michelle!
Lynette Reynolds put in a Kudos for Valerie Vanderbilt

For the "management record" Valerie is AWESOME to work with - at tracking transcripts that are due and timely follow ups as requested. I appreciate her always!


Lauren Ladenheim put in a Kudos for Sarah Jarvis

I really want to recognize Sarah Jarvis. She has been an absolute life saver for me and willing to help me with such a great attitude and attention to detail. Her communication back and forth with me and my clients has been outstanding as well. I am SUPER grateful for her, especially during this SF integration-I would be lost without her.

Thanks Sarah!