Select a login option below
×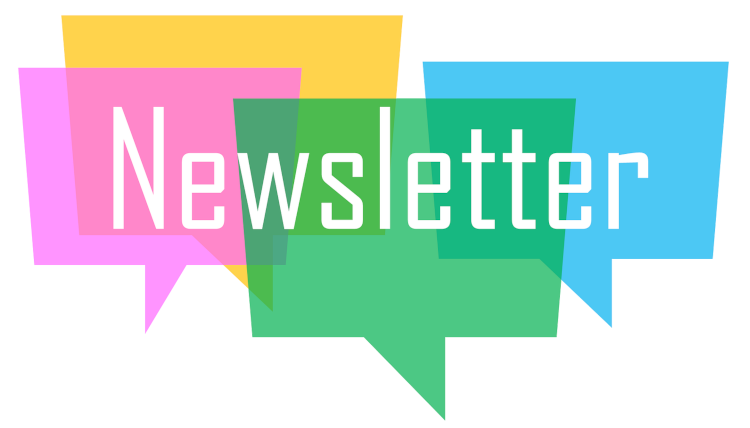 Welcome to Huseby Talk
March 2022 Newsletter Edition
Huseby Voted #2 Nationally!
Court Reporting and Video Production
Clients across the country voted Huseby #2 nationally in court reporting and video production services! We take great pride in being the go-to court reporting provider for so many great clients from coast to coast, but we couldn't do it without our team at Huseby dedicated to providing "Excellence in every interaction".
"You will not find a better court reporting company." - Morgan & Morgan

"I have always been able to reach any of their support staff from scheduling, production, billing and special services with any questions or concerns and they respond quickly with options/resolutions to my issue. All departments have provided service above and beyond others in the same field." - Blasingame, Burch, Garrard, Ashley P.C.
We know clients have a choice when it comes to choosing who they work with and we are proud of our team at Huseby for giving them so many reasons to choose us.
Way to go team!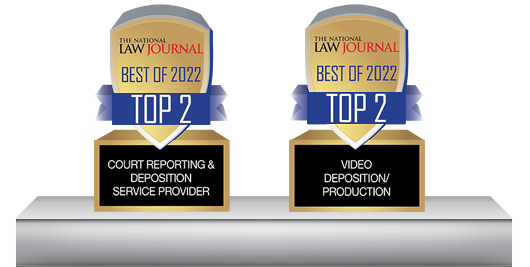 "Huseby is my go-to company. Huseby is great at working with attorneys regarding details such as finding a location for an out-of-town deposition or assisting in making remote depositions run smoothly." - Weinberg, Wheeler, Hudgins, Gunn & Dial

"You have an amazing team at Huseby that responds to my emails promptly, schedules appointments immediately, and leaves me 100% confident that my request will be handled in a professional manner." – Cipriani & Werner, P.C.
New Videos From Marketing
HusebyConnect Features

Client demo video highlighting HusebyConnect's features and tools.

HC 2.0 - Launching Exhibits

Detailed video on launching exhibits in HusebyConnect 2.0.

HC 2.0 - Navigation and Zoom

Detailed video on navigating and zooming tools in HusebyConnect 2.0.
Welcome Wendy Ginsburg to Huseby!
Please Welcome Our Newest Sales Team Member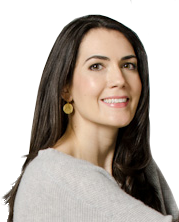 Hi Huseby! I'm excited to join the team! I "fell into court reporting sales" through a head hunter in August 2003 when I was looking for a sales job.

I had a few interviews that day, In addition to the sales job interviews, I was meeting a friend and brought her a cookie package I had just baked. During the interview – my pretty fun package caught David Feldman's eye. David said, is this for me? I smiled/laughed and said sure. Try a freshly baked cookie. He tried a cookie and said - you can bake!! Cookies are good! After more job details, I went home to ponder my options and decided on the DFW (David Feldman Worldwide) job. Why? David said I could use my creativity to sell. Walla - Wendy the cookie baker aka cute cook started her court reporting sales career. Cookies, cakes, and what's your astrology sign are my sales signatures 😊 In addition, I love to travel worldwide and learn about new culture's.

Reporter Coffee Chat
Court Reporters Connect with Northeast/Central Local Area Team (LAT)
Court Reporters engaged in "local" conversations (with Sales and Scheduling) about technical support, cancellation processes, and pandemic recovery trends at Huseby's virtual coffee chat this past week. Participants were physically located in New Jersey, Connecticut, Illinois, and North Carolina. It's just one of the ways the Northeast/Central LAT is building stronger relationships with our reporters.

The coffee chat was led by Donna Hoffman, Robin Needle and Marilyn Fil.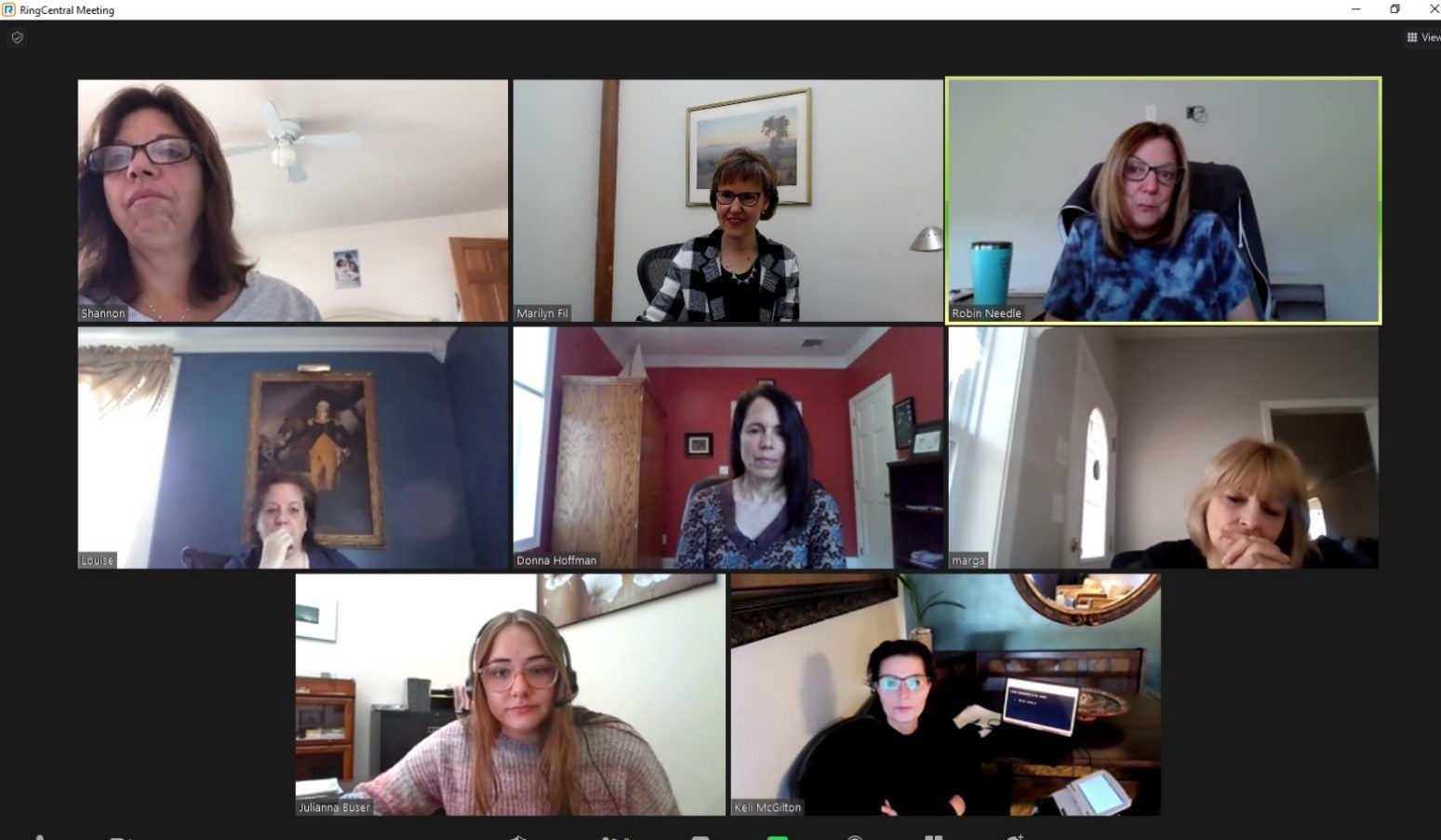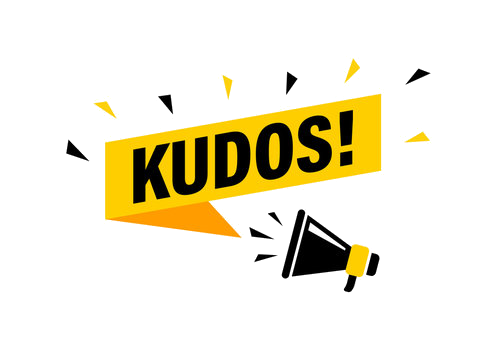 Kudos from Merideth Archibald
Subject: Shout out to Jennifer
We had three firms that all use Huseby regularly involved in an arbitration this week. Each firm thought the other had scheduled and no one had.

Jennifer was able to find an in person reporter this am in less than 10 minutes and she was able to secure coverage for the rest of the week as well.

The clients were very happy.

Huge Kudos to Alexandra Gomez and Aleata Rodriguez for securing a last minute reporter within minutes for a client who forgot to book this AM :
You are ALL the BEST!!!

THANK YOU SO MUCH! Very much appreciated!
Griselda Luna

Legal Administrative Assistant


Good feedback from Pope Law  
From: Susan Livingston

To: QA <QA@huseby.com>
Subject: Re: New Case Files are Available - Date: 3/21/2022, Job #389440 Eric J. Lescault, D.O.
You guys are AWESOME!!! Thank you!

I like using Huseby for our court reporting needs. You guys are friendly, helpful and very PATIENT with us.

Diomaris Gonzalez Just put in a Kudo's for Nautica Goodson
With this comment: Thank you for your flexibility, your show of integrity and for always being available to help others. Your effort doesn't go unnoticed.

We appreciate everything you do!

Ashley Hensley Just put in a Kudo's for J'nai Sparks
With this comment: J'nai thank you for always jumping over to QA or production and helping out where it is needed. You have helped me tremendously over the last few weeks when we have had staff out. I really do appreciate you and your willingness no matter what it is!

Doug Just put in a Kudo's for Ankur Patel
With this comment: Great Job Ankur

From: Erin Krejci

Subject: Re: Circa/Lendlease: Monday Deposition of Joao deBarros
Ankur - do you have a manager or boss that I can tell how incredibly awesome and responsive you have been every single time I ask for something? Youve always been great and I want to make sure the people you work for know it.


PTAB Conference 2022

Huseby and DEG Teamed Up to Exhibit
Kyle Barry and Karine Beers teamed up to showcase our court reporting and trial capabilities with an interactive exhibit table. The PTAB conference brings together practitioners, in-house counsel, and members of the bench for discussions and presentations of Patent Trial Appeal Board (PTAB) best practices, recent developments and trends, policy considerations, and much more!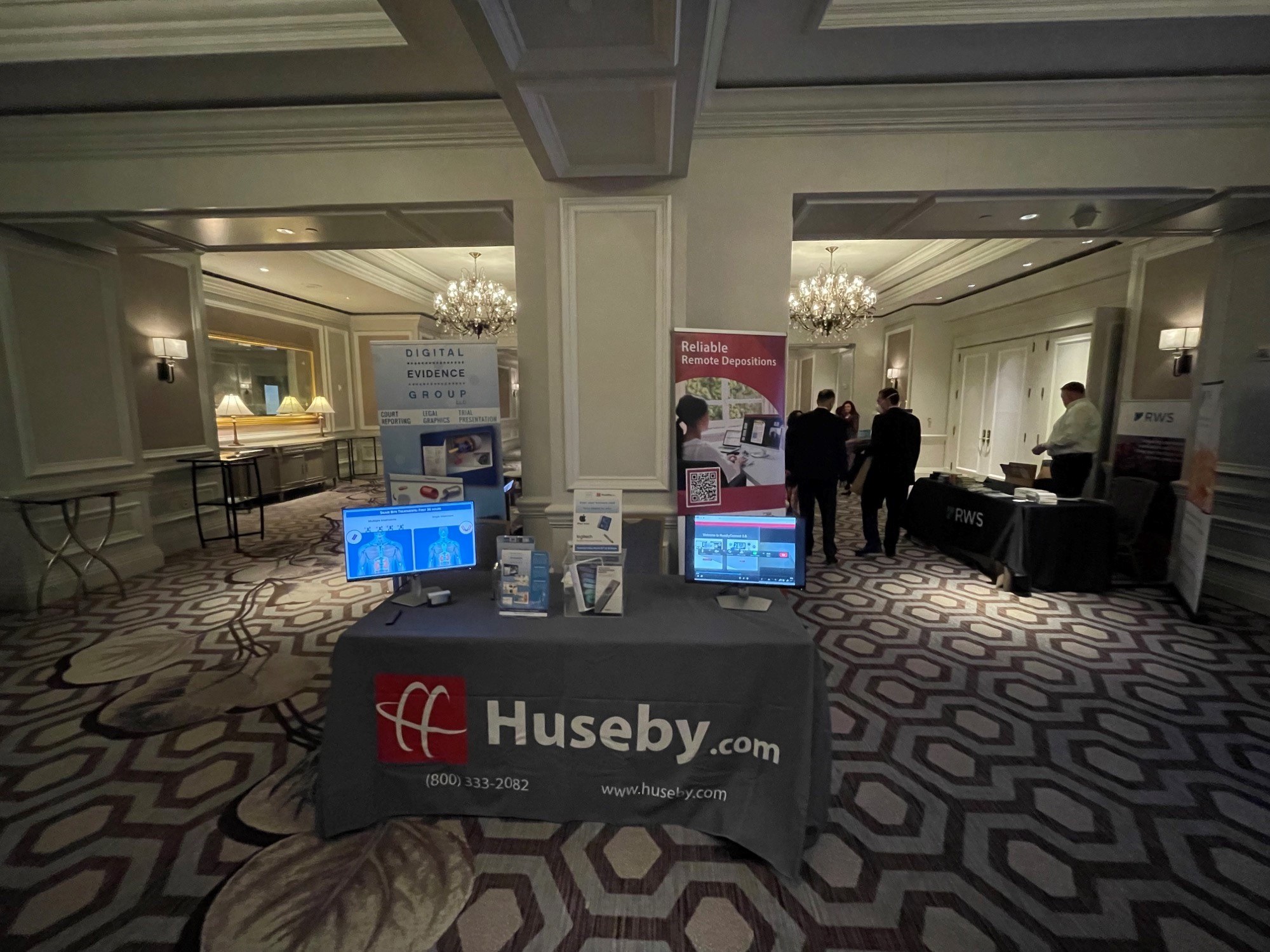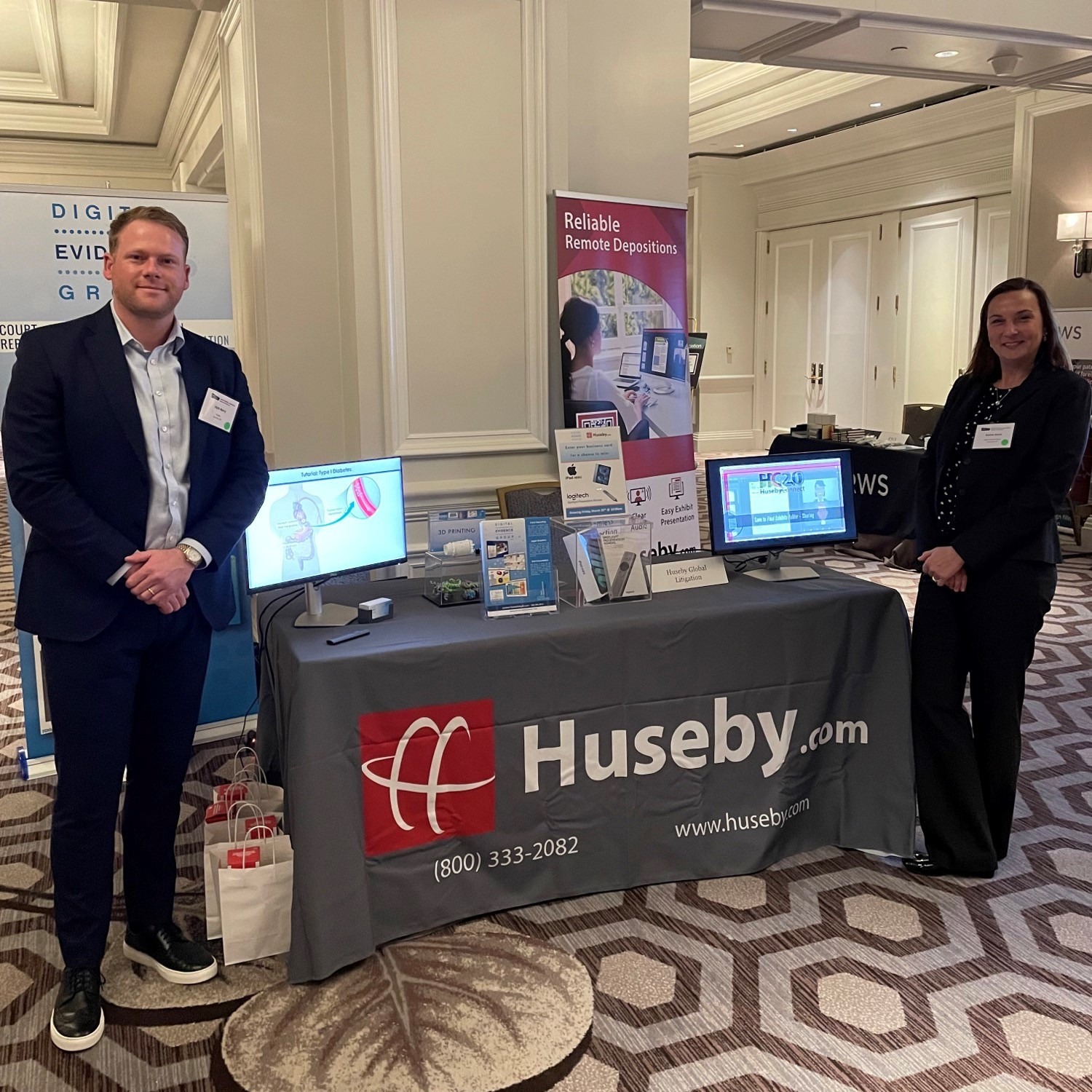 Dirty Bingo!

Huseby and DEG Teamed Up to Exhibit
Ana Carroll, Stephani Burger and Robin Needle connected for an event with Florida reporters this month. The event was Lou's Blues and they played dirty bingo! It was an absolute blast and everyone had a great time.
Here are some pictures!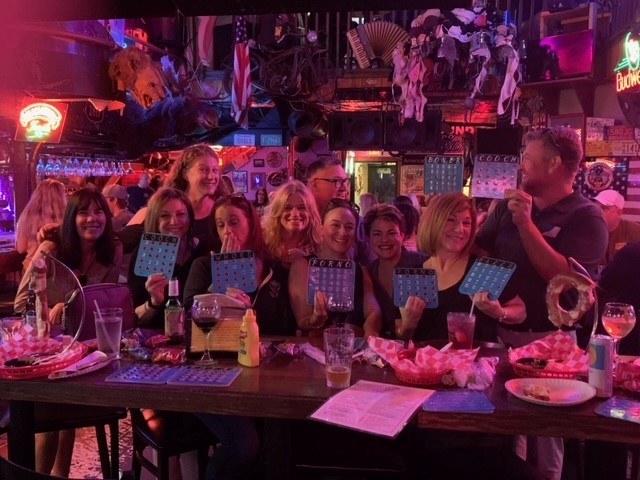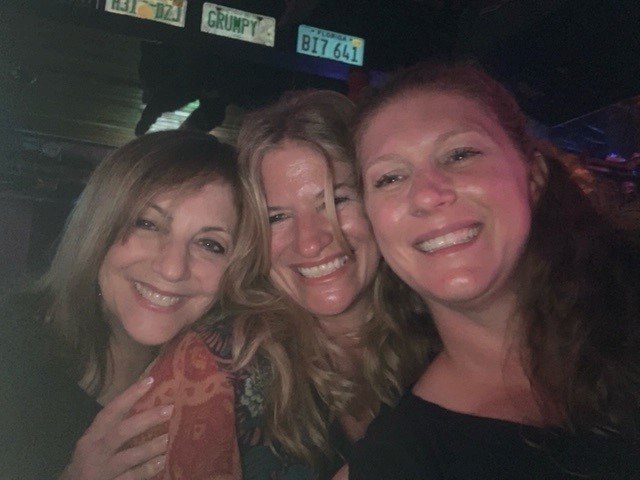 Evening with the Judiciary
Huseby Was a Proud Sponsor
Jimmy Singh and Lynette Reynolds teamed up to sponsor a Evening with the Judiciary in Florida to support the Orange County Bar and the OCB Young Lawyers.

Check out some of the event pictures!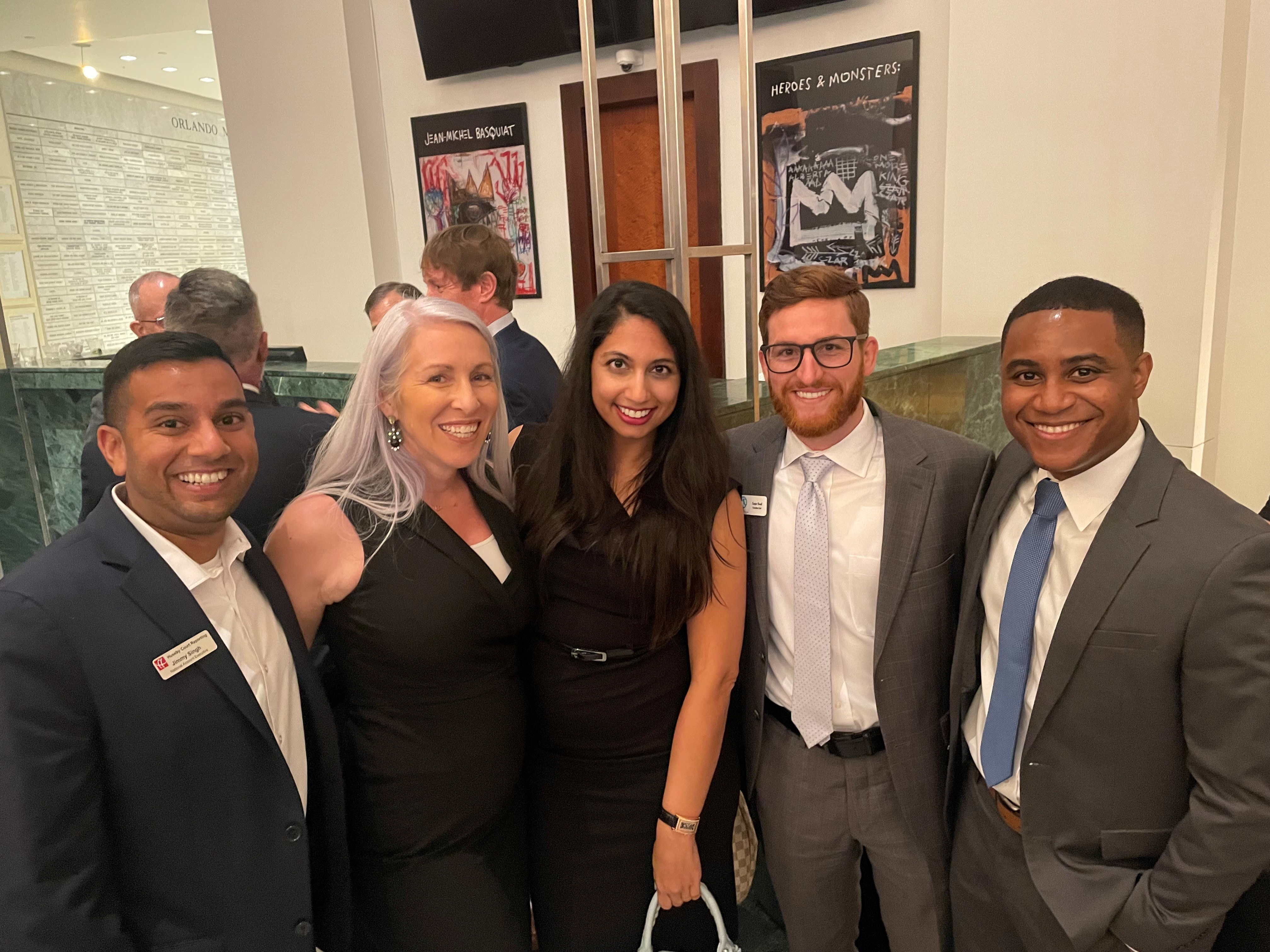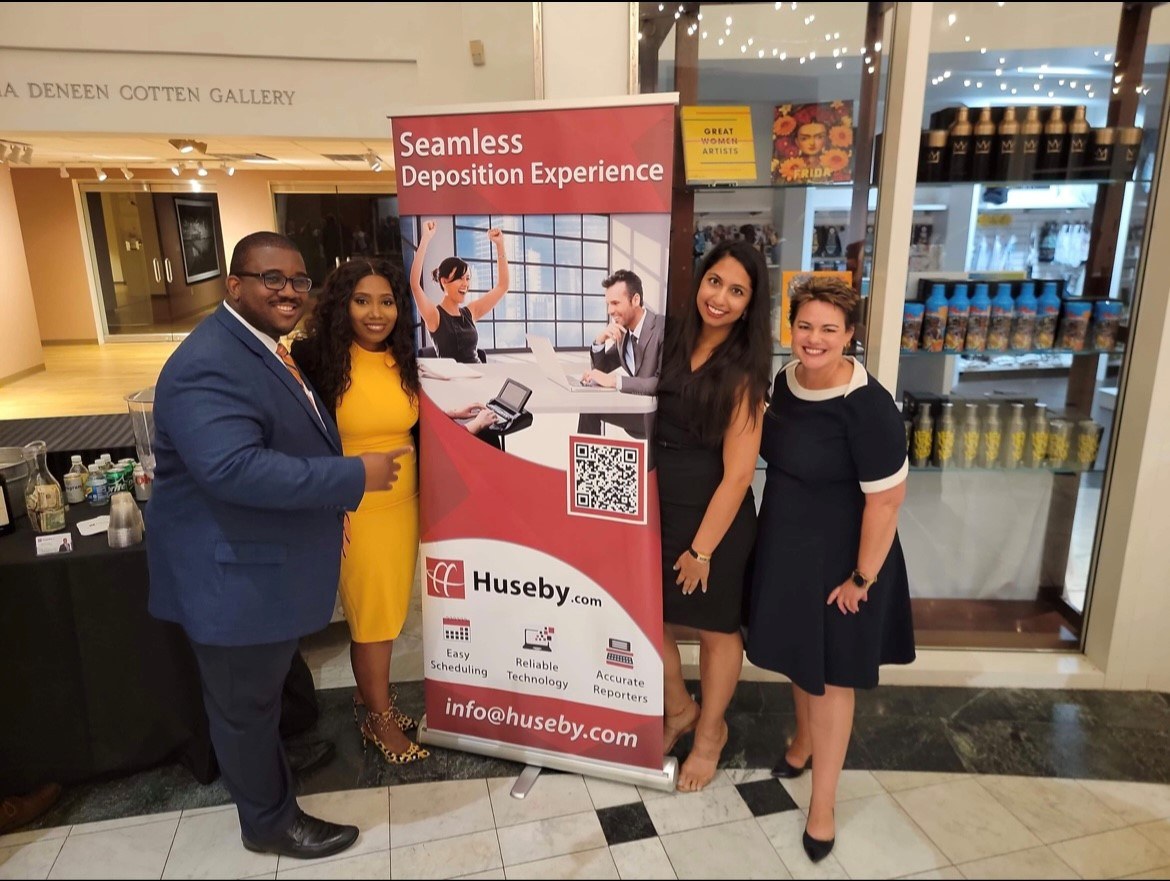 NCALA Sponsorship
Raleigh Durham Chapter of the Association of Legal Administrators (ALA)
Huseby was proud to support the Raleigh Durham Chapter of the Association of Legal Administrators (ALA) last Thursday at their annual Education Conference & Business Partner Expo. Our very own Hillary Creech and Lauren Ladenheim enjoyed connecting with firm administrators across eastern North Carolina.
We look forward to sponsoring more RDU ALA throughout the year!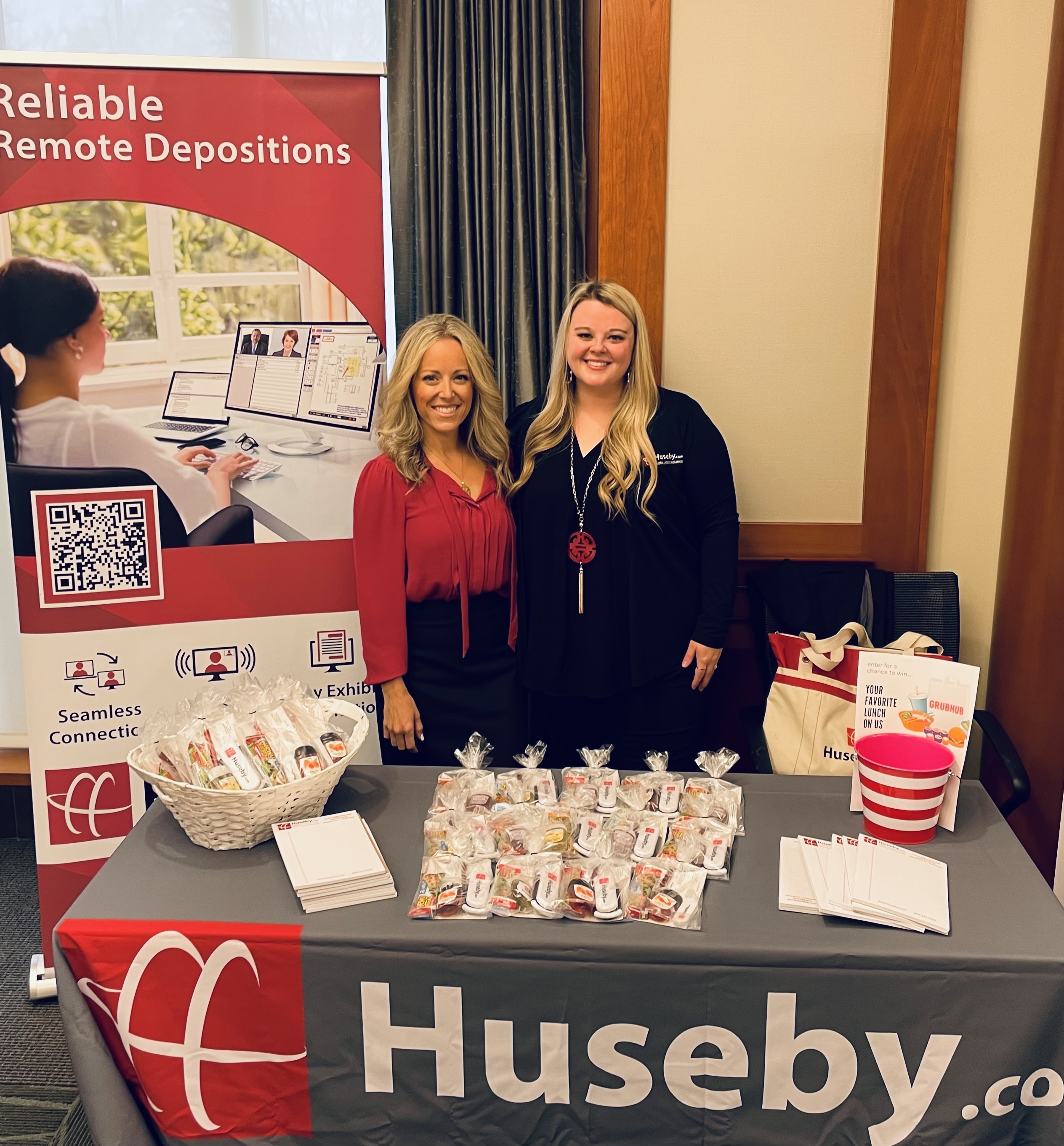 Tampa Bay Paralegal Sponsorship
Tampa Bay Paralegal Association's Annual Seminar
Huseby team members Ana Carroll and Lynette Reynolds created a memorable experience for the paralegals at the Tampa Bay Paralegal Association's Annual Seminar, proving that Huseby is truly the "unicorn" of the litigation support services.

Check out some of the event pictures!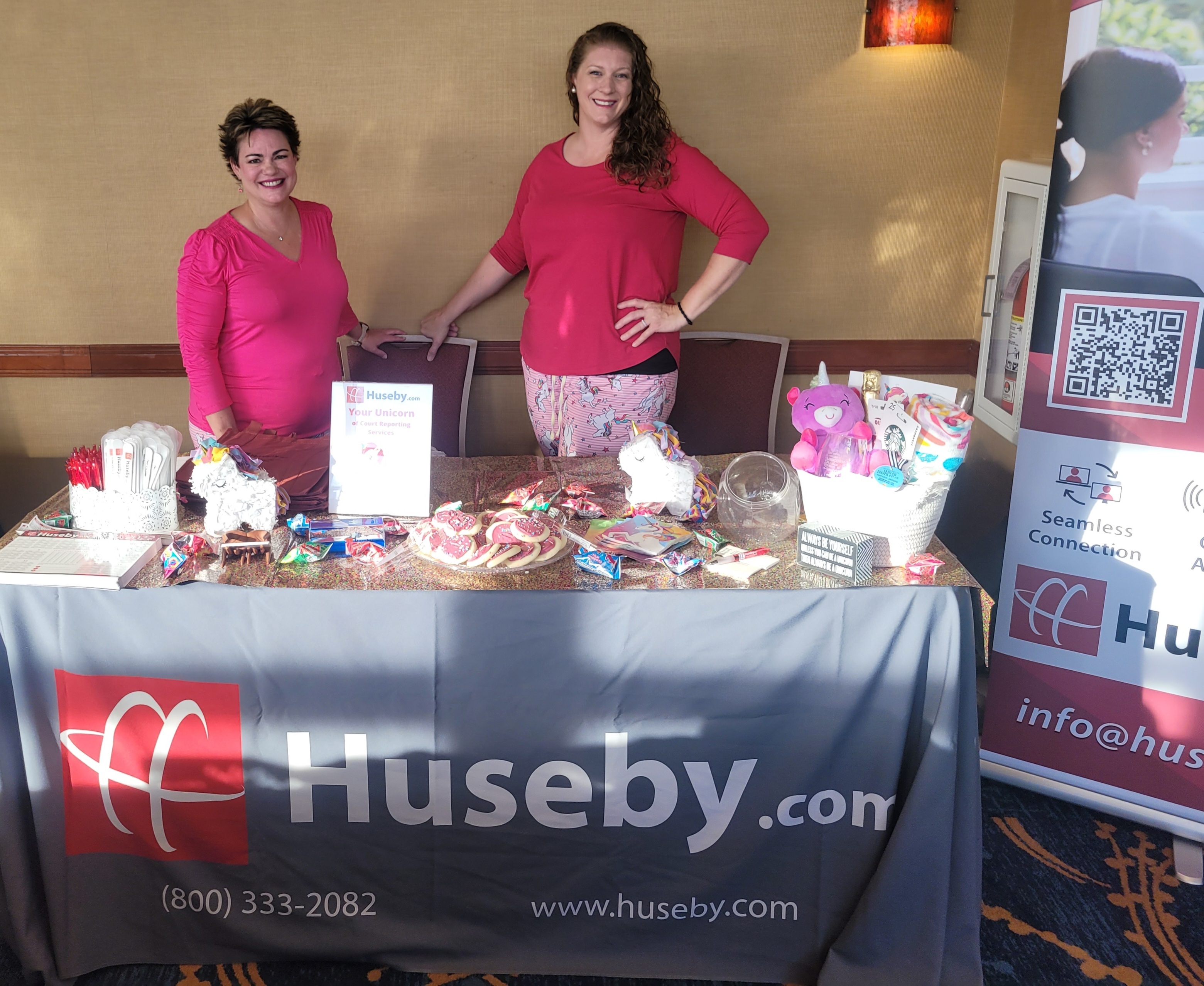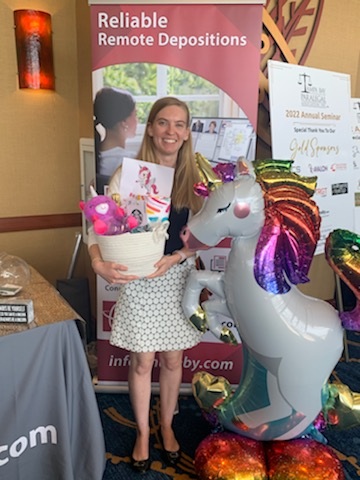 Ice Cream Truck Social
Ice Cream to Support a Blood Drive
Recently Huseby's own Jimmy Singh hosted an ice cream social for some Huseby clients while a local firm hosted a blood drive next door! We had a great time visiting with clients!