Select a login option below
×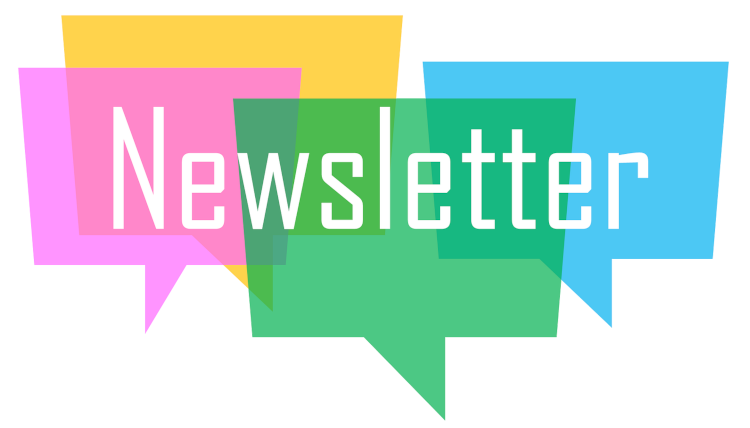 Welcome to Huseby Talk
March 2023 Newsletter Edition

Huseby Voted #1 Nationally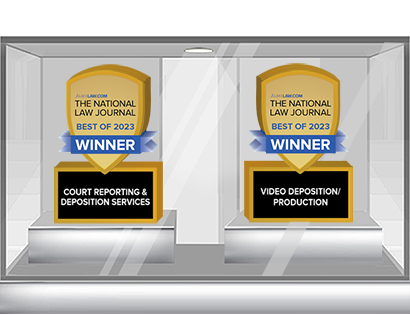 Clients across the country voted Huseby #1 nationally in court reporting and video deposition services! We take great pride in being the go-to court reporting provider for so many great clients from coast to coast, but we couldn't do it without our team at Huseby dedicated to providing "Excellence in every interaction".

National Law Journal Rankings:
Huseby
Veritext
US Legal
"You will not find a better court reporting company." - Morgan & Morgan

"I have always been able to reach any of their support staff from scheduling, production, billing and special services with any questions or concerns and they respond quickly with options/resolutions to my issue. All departments have provided service above and beyond others in the same field." - Blasingame, Burch, Garrard, Ashley P.C.

"Huseby is my go-to company. Huseby is great at working with attorneys regarding details such as finding a location for an out-of-town deposition or assisting in making remote depositions run smoothly." - Weinberg, Wheeler, Hudgins, Gunn & Dial

"You have an amazing team at Huseby that responds to my emails promptly, schedules appointments immediately, and leaves me 100% confident that my request will be handled in a professional manner." – Cipriani & Werner, P.C.
We know clients have a choice when it comes to choosing who they work with and we are proud of our team at Huseby for giving them so many reasons to choose us.
The rankings will officially be released on April 1st in the National Law Journal's April publication and on Law.com. We can start talking about our win after the publication is released, so be on the lookout for more to come.
Way to go team!



Huseby Acquires Prose Reporting
Welcome to the Huseby family!
Huseby has acquired Prose Reporting out of West Palm Beach, FL. Prose Reporting was founded by Toni Salopek. Toni has been in the court reporting industry since 1985 and has also served as Vice President for the NCRA.
Welcome Toni and the rest of the Prose team to the Huseby family!

What's New in Technology
Phased move from RB9 to Salesforce ERP
Starting April 15th, we will use a phased approach to moving teams to the new RB9 replacement system. Every three (3) weeks we will roll another Local Area Team (LAT) onto the new system. The planned rollout schedule is below.
Northeast / Central LAT – 4/15
Mid-Atlantic – 5/6
Florida – 6/4
West – 6/24
Mid-South – 7/15
West Virginia – 8/5
Prose Court Reporting – 8/26
Digital Evidence Group – 9/16
During each of those three-week periods we will be using your feedback to get the system developers to fix system defects, improve usability and functionality.

Programmers commonly refer to these development periods as sprints. For each of these sprints the programmers will identify the key objective of the sprint, identify issues recorded on the backlog that can address that objective, clarify what needs to be done, its corresponding level of effort and create an action plan for developing, testing, and deploying select functionality.
We anticipate continuing to enhance the new system's functionality through the end of 2023.
What's New in Sales

Top Performing Sales Reps
Here are the top performing reps across the country for February.

| | |
| --- | --- |
| Sales Rep | % of Goal |
| Liza Penner | 188% |
| Mauricio Haro | 186% |
| Lauren Ladenheim | 152% |
| David Lew | 140% |
| Jessica Hutto | 122% |
| Diana Hayhurst | 116% |
| Anastacia Carroll | 111% |
| Rob Nealey | 106% |
| Hillary Creech | 105% |
| Robin Barca | 101% |
| Jimmy Singh | 99% |
What else is new?
Two of our newest reps recently got married (not to each other). Congratulations Lauren Moulton and William de Keyzer!!


What's New in HR/Admin


Welcome our new team members to Huseby!

Sonya Robinson (Production)
Kesha Osborne (Production)
Hannah Nunn (Realtime Reporters)
Valeriia Svystula (DEG)
New to Billing:

Alyson Griffith and Nikitta Redmond are new to Billing. Alyson was at Realtime and Nikitta was doing production in Atlanta.
___________________
Below are team members no longer with Huseby. We wish them the best in their new endeavors.
Neal VanAcker (Sales)
Helene Mackey (Sales)
Wendy Ginsburg (Sales)
Kyle Barry (Sales)
Julianna Buser (Scheduling)
Sarah Cormier (Sales)

What's New in Operations

New team members going through onboarding and training in Production.
Emma Palka
Marcia Knock
Kesha Osborne
Production backlog update
Total backlog in production has decreased from 401 jobs in house on 12/29/22 to 206 on 3/3/23
The Florida LAT has decreased backlog from 114 jobs in house on 12/29/22 to 11 on 2/27/23
The West LAT has decreased from 105 jobs in house on 1/2/23 to 63 on 3/3/23
Support emails received is up 30% per day over January (288). Support is currently processing about 373 emails per day between the 5 people monitoring that inbox.
The Remote Depo Team is handling on average 37 videographer jobs and 15 hotseater jobs per week, as well as working on their state notary and learning how to best assist with remote digital reporting.
The Digital Reporting Team is averaging about 6 jobs per day.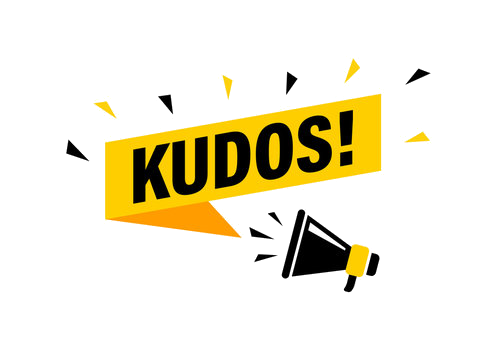 Dave Wiseman put in a Kudo's for Dan Bender and Alex Rennick

Great client feedback!
From: Heins, Matthew <MHeins@wc.com<mailto:MHeins@wc.com>>

Dan-

So sorry, I told you I would follow up to let you know how it went... and then went silent!
Mediation was unsuccessful but the presentation was well received by both the client and the mediator. Your work was, as always, fabulous--thank you so very much for coming through in the clutch.
-Matthew
__________________
From: Butswinkas, Dane <DButswinkas@wc.com>
Agree. The client was ecstatic with your work! As were we, as always. Thank you!
Julie Long put in a Kudo's for Daphnie Rhoads and Judy Smith
Daphnie Rhoads Judy Smith Worked tirelessly on a very specific client issue until resolution. They were patient and helpful and without them, we would have lost the client. I am so appreciative of their efforts and want to make sure they know we are a better business because they are at the helm.

Cindy Lengkong put in a Kudo's for Timothy Ramos

Giving a HUGE shout out to Timothy Ramos for being today's saving grace as the in-house videographer, kick-off host and remote depos extraordinaire for a very important remote depo at Kirtland & Packard.
Just had a conference call with the partner to address prior issues and a nightmare depo/reporter....and these were the words Mr. Kelly used to describe Tim today: "He was early, professional and simply incredible. In fact, he was excellent and I could tell he too was embarrassed by the reporter's unprofessionalism. He tried his hardest to alleviate the issues"

THANK YOU, THANK YOU, THANK YOU TIM!

Aleata Rodriguez put in a Kudo's for Megan McClain

Kudos from one of my reporters for Megan McClain!!! Thank you Megan!! From one of our VIP's!!!<3
My exhibit tech today is fabulous.
She's so on top of it! It's Megan McClain.
Wanted to give the good feedback about her.

Debra Neiderfer put in a Kudo's for the Scheduling and Case Management Teams at DEG

Kudos to the DEG team for covering very hard depo for tomorrow – running until 8:00 pm, rough draft, witness with thick accent. Video and Reporter.
___________________
Subject: Court reporting services yesterday

Good morning! I'm putting this in writing with the hopes of one of you forwarding this to whoever the powers that be are!
In such a crunch on Monday, Deb, you pulled through with flying colors (as always)! I was told that the services (especially the court reporter) were exceptional!!! I know it was a hard situation to sit through but what a job!!!! One of the attorneys was keeping his eye on the RealTime and said the court reporter understood more words from the deponent than he did! And, of course, I was told to keep you guys in the rotation for services needed. I am truly so happy about that! Deb, maybe my calculations are off a little but we've been a "team" for at least 30 years (I think closer to 40) and you never cease to amaze me!!!! Looking forward to making this another commitment!!!! Thanks again for everything!!!!
Roberta A. Leone
Legal Secretary
Morgan, Lewis & Bockius LLP

Lauren Ladenheim put in a Kudo's for Jack McKenzie

I want to give a big KUDOS to Jack McKenzie for his work as a hot seater on my case. He has made such an impact on them, that they always want him as their "person" and made their remote deposition experience excellent. This team of attorneys are extremely picky and big decision makers at Alston & Bird, so this says a lot! Thank you, Jack!!!
Stephani Burger put in a Kudo's for Amanda Potter


GIGANTIC shout out to Amanda P for helping me unravel and big ole Tobacco mess in RB that had my head spinning. As usual, her calm and focused approach simplified it greatly and I'm forever grateful to work with her.

Julie Long put in a Kudo's for Amanda Powell, Alexandra Gomez and Aleata Rodriguez

On the phone with a reporter today she told me we are the only company she works with. She said, "Amanda Powell , Alexandra Gomez & Aleata Rodriguez are amazing and I haven't found any other agency with anyone like those three."
Just one more example of how they keep this machine running. Day in and day out. Thank you, ladies. SO much!

Daphnie Miller put in a Kudo's for Sonya Robinson

I wanted to give Kudo's to Sonya Robinson for stepping up to the plate in an area that was unfamiliar to her. She is a new hire since the 1st of February and has only been working in the West LAT but when an URGENT job came in for NEC -LAT and no one was available to assist, she jumped right in to try and assist. The client received their working copy last night for a satisfied client!