Select a login option below
×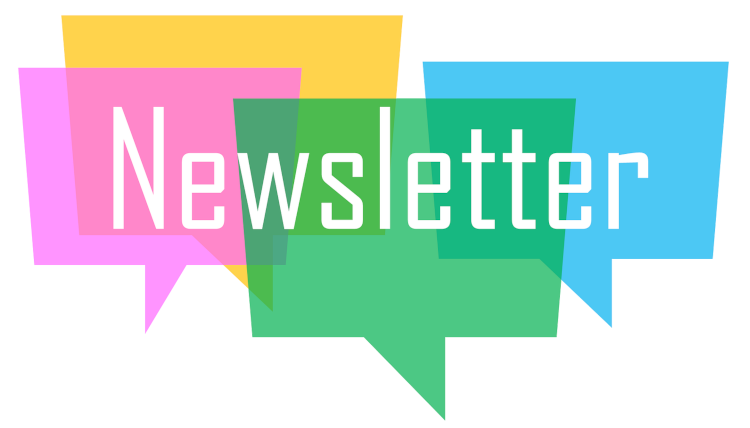 Welcome to Huseby Talk
September 2022 Newsletter Edition
Mark Visiting California
Connecting with team members and reporters
Mark made the trip to California in September to connect with team members on the sales and scheduling teams and to also get to know local reporters. A reception at City Club LA capped off a great visit!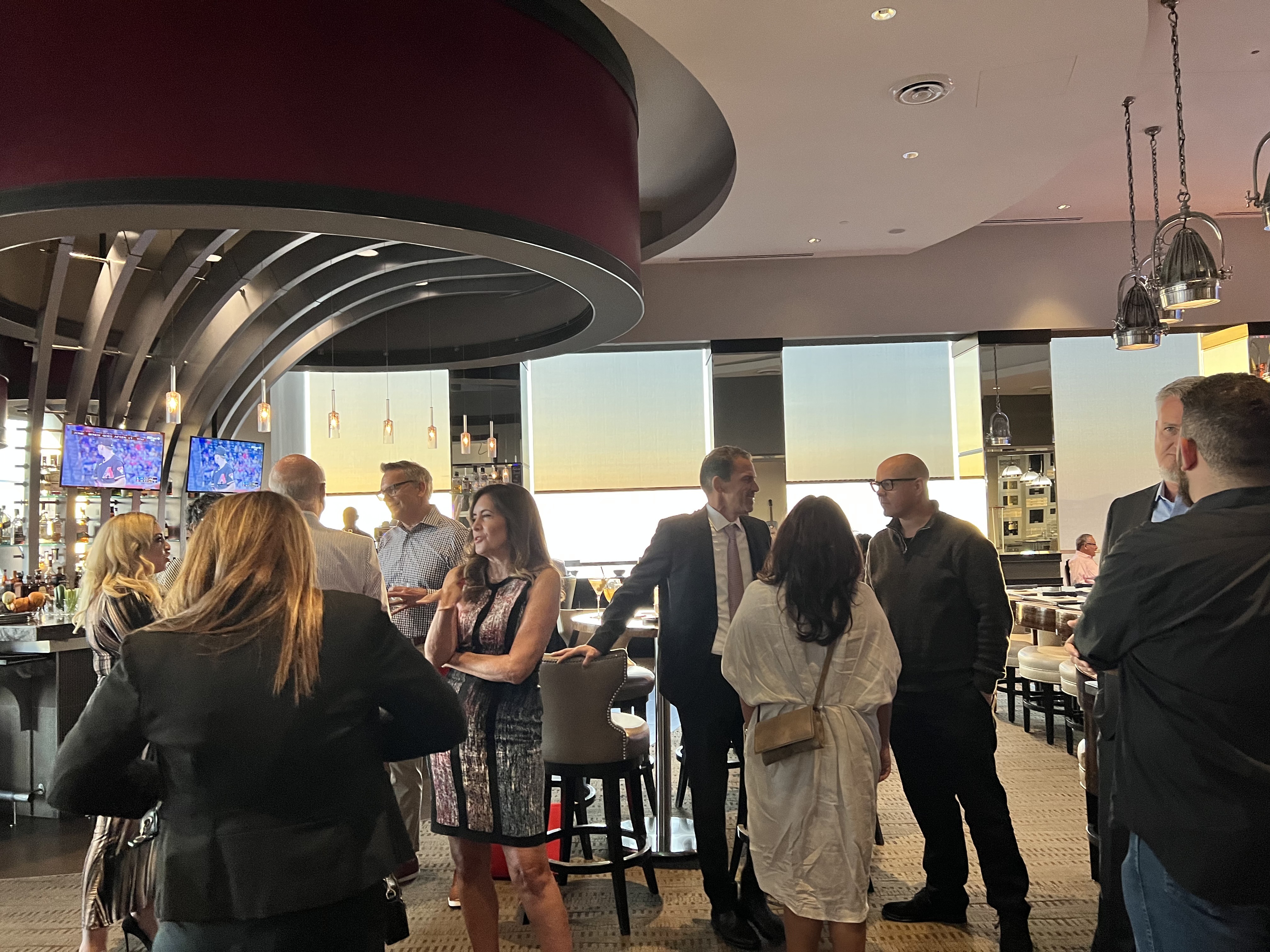 Mingling with sales reps, schedulers and reporters.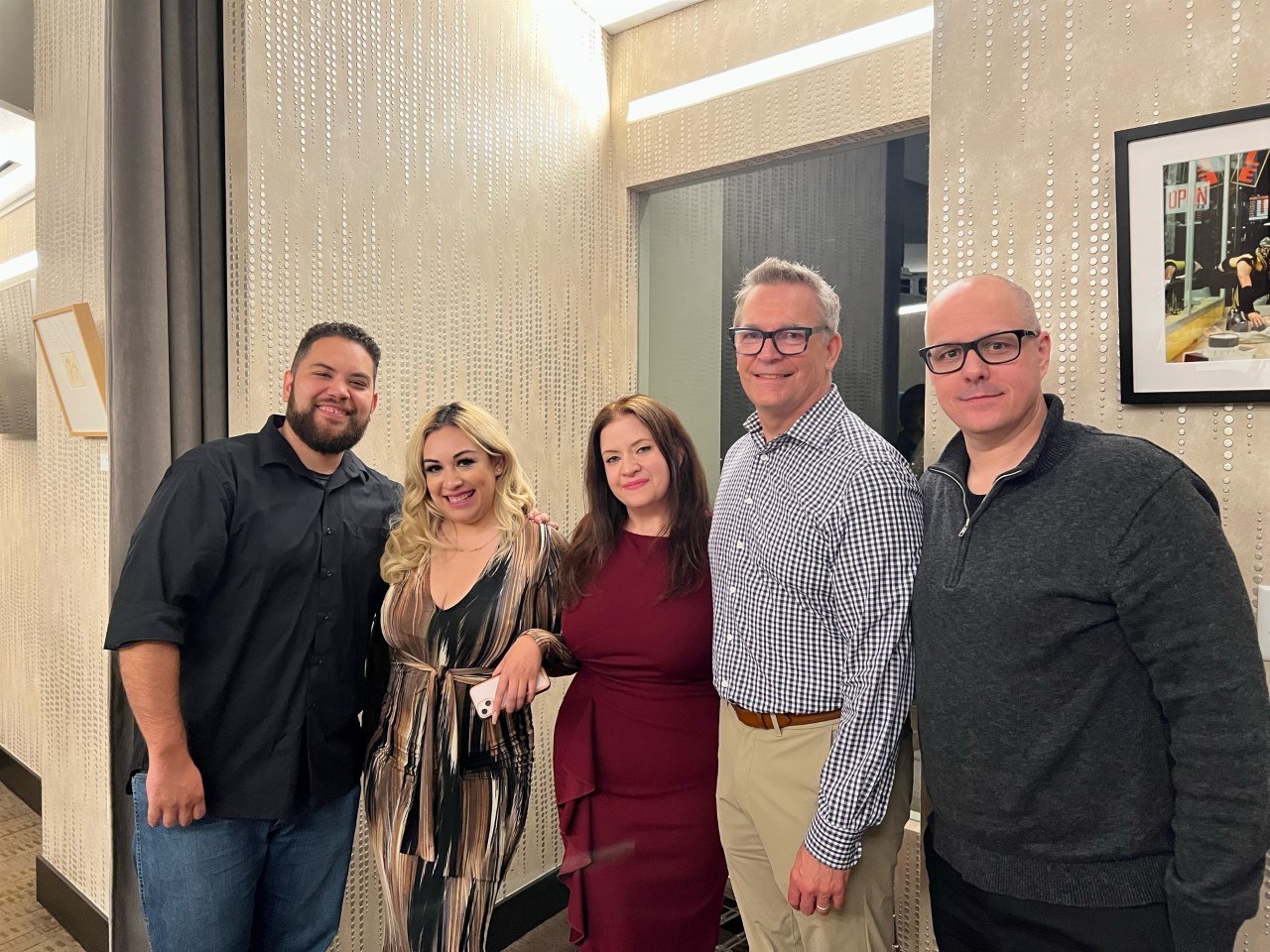 Rudy Figueroa (Support team), Alex Gomez, Amanda Harris (Reporter Relations), Mark, James Gabriel (Scheduling)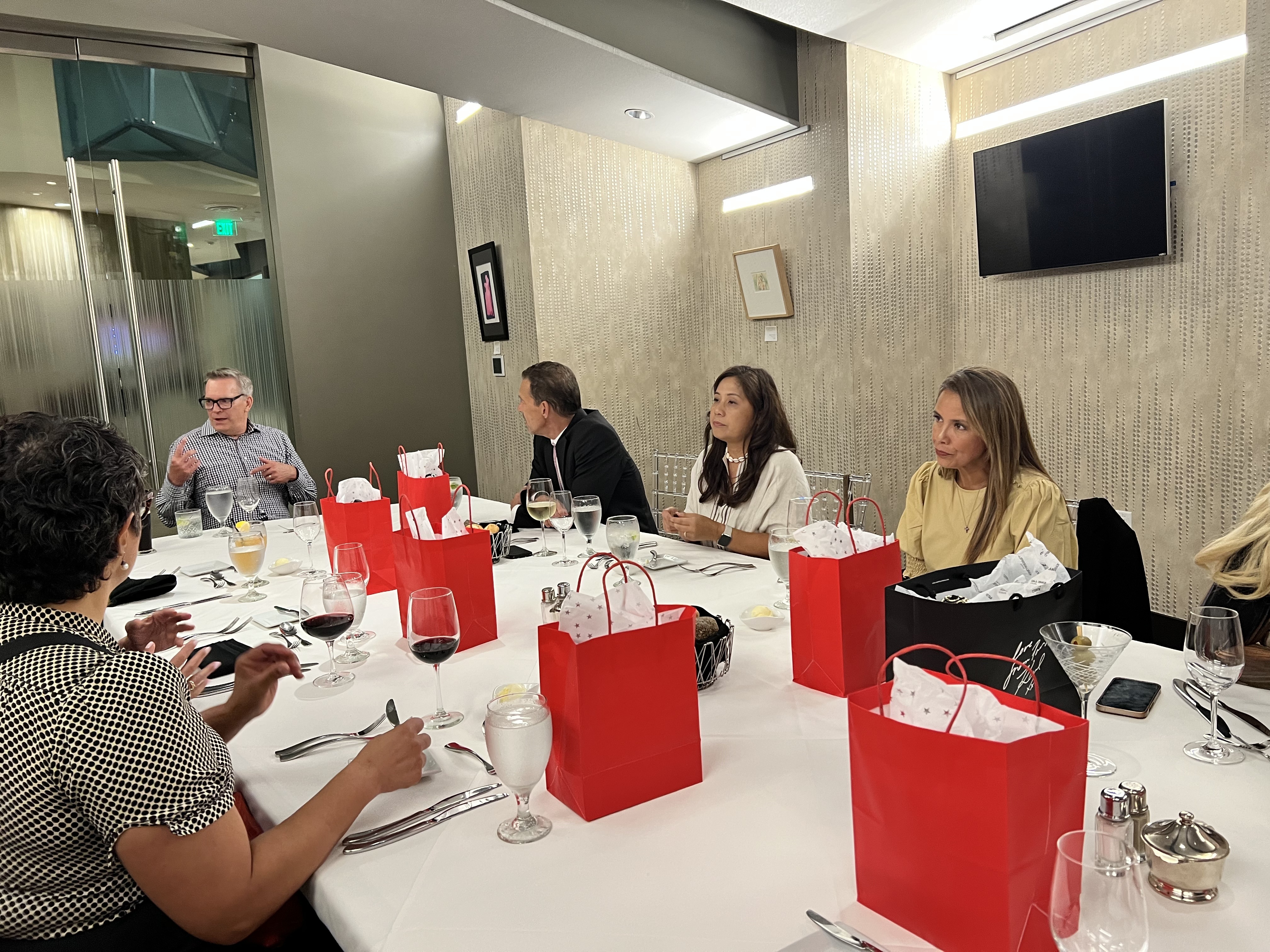 Mark connecting with reporters.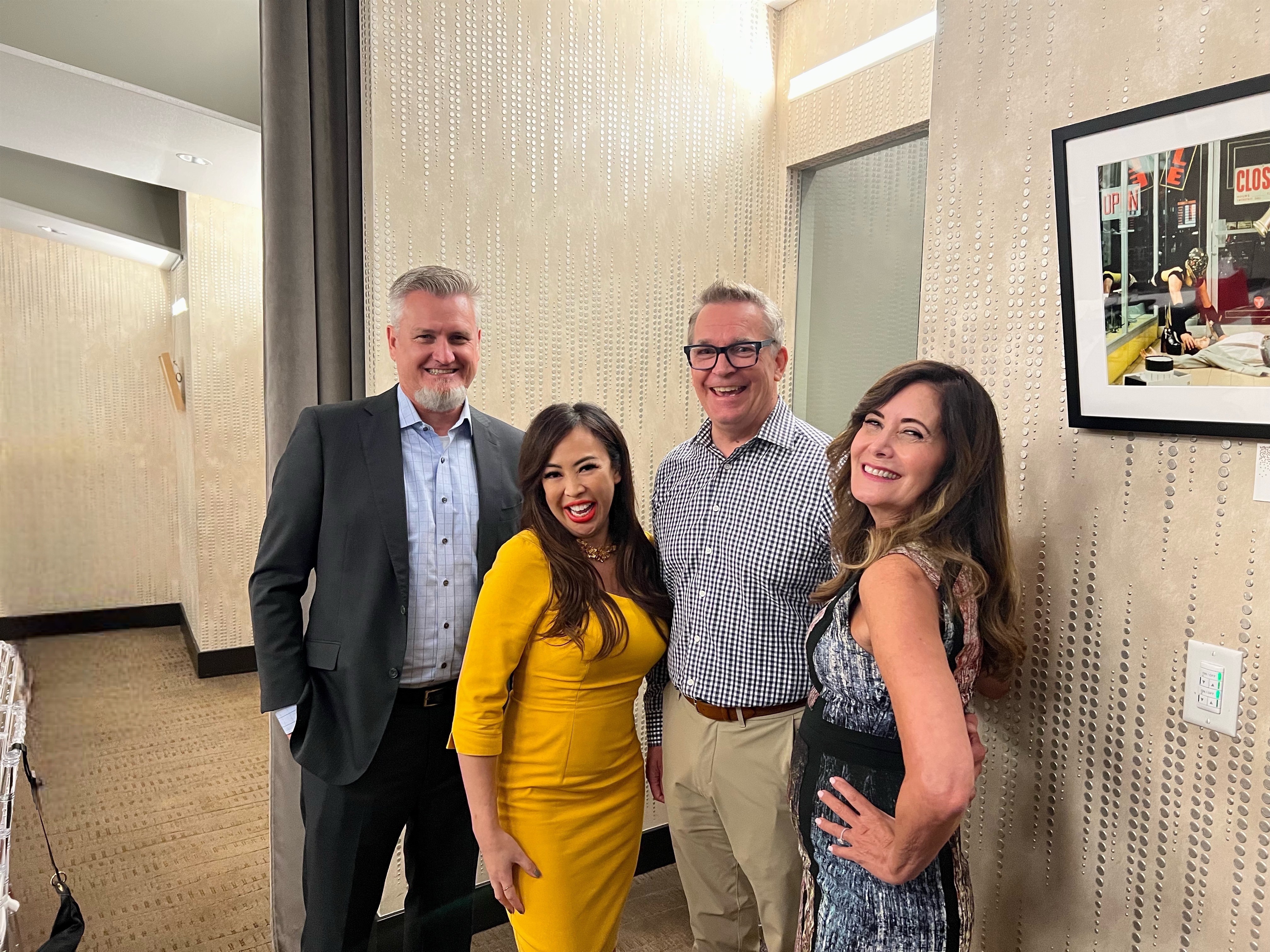 Neal VanAcker, Cindy Lengkong, Mark, Helene Mackey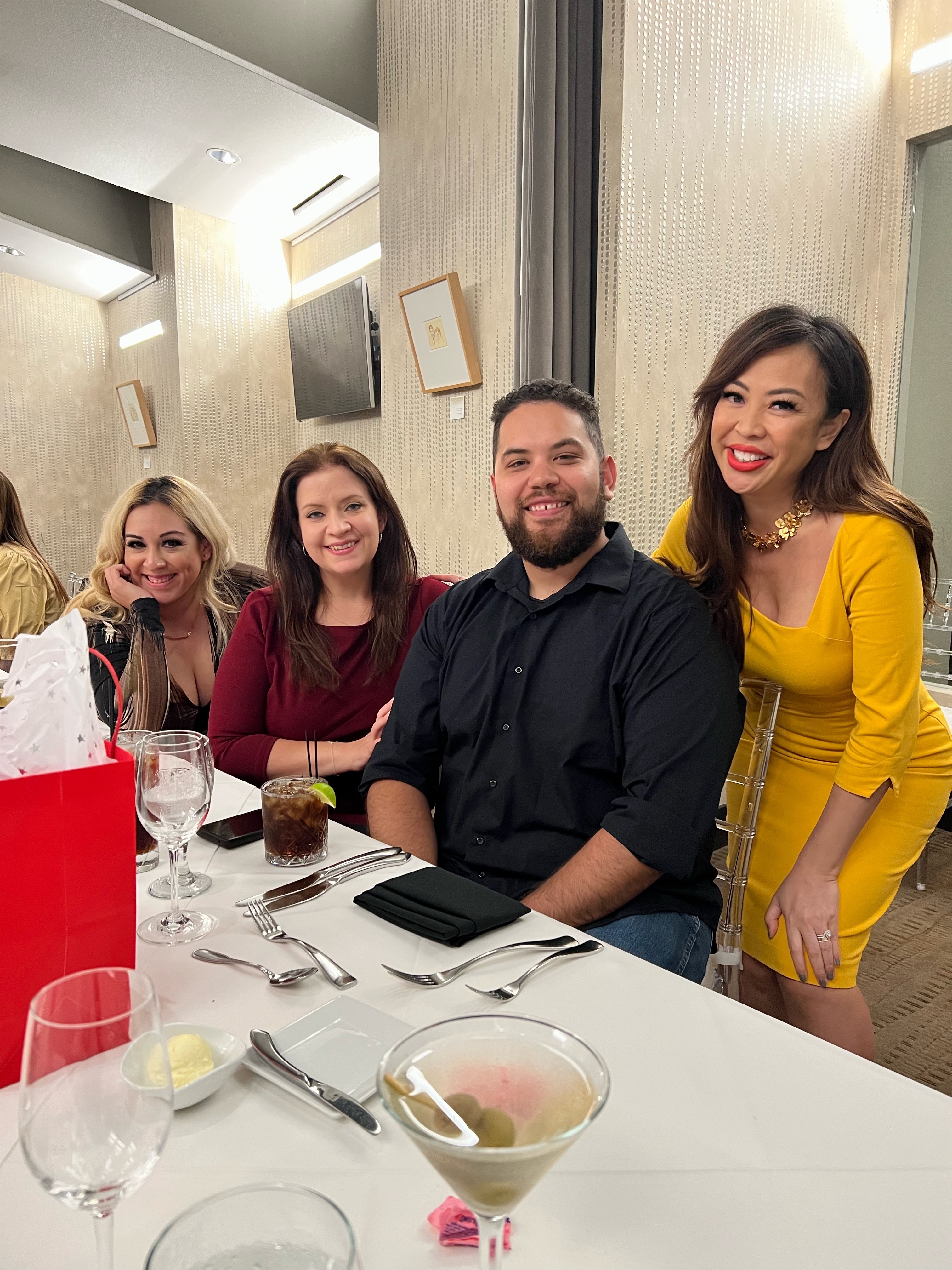 Alex Gomez, Amanda Harris, Rudy Figueroa, Cindy Lengkong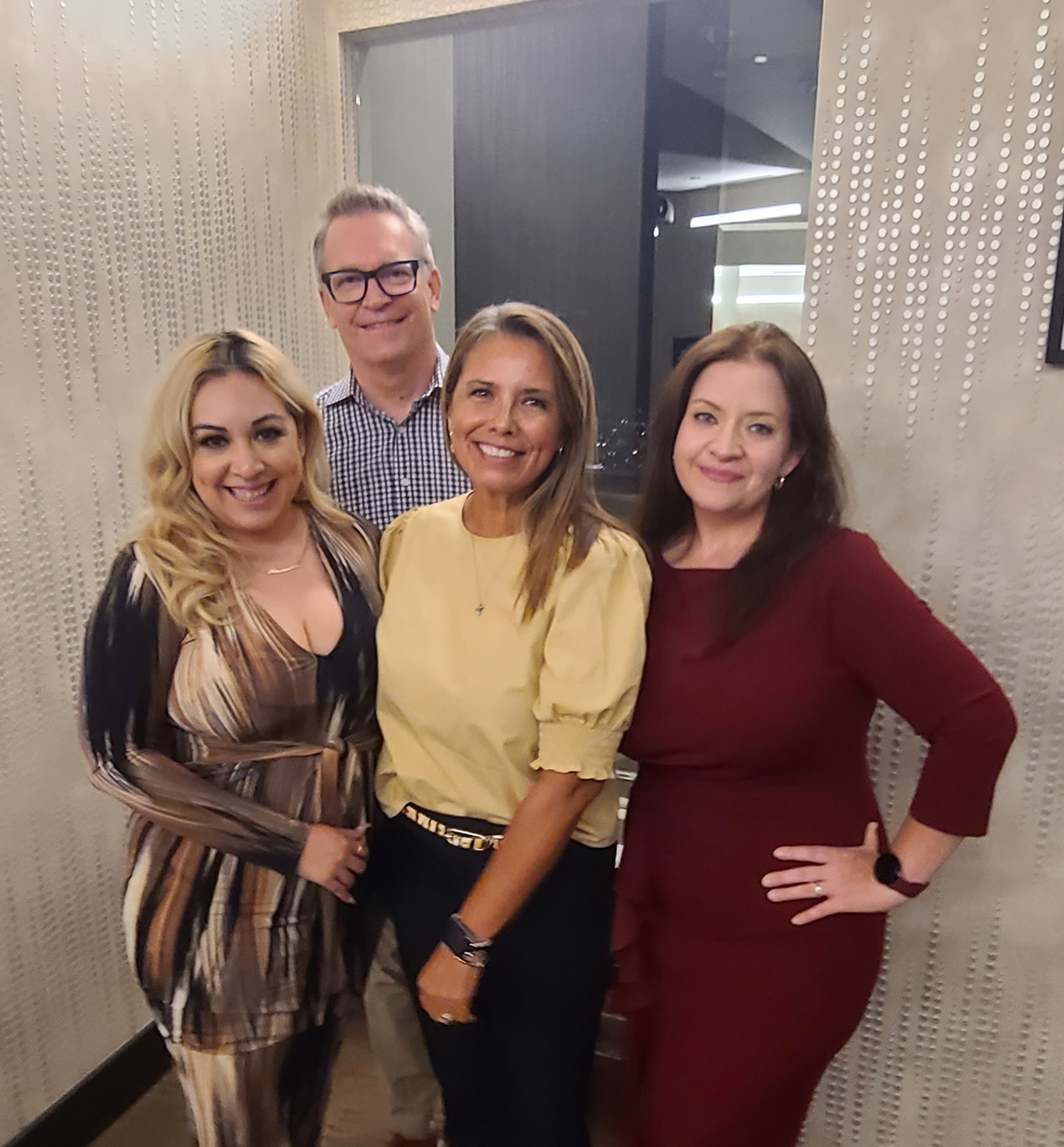 Alex Gomez, Mark, Elizabeth Sanchez (CSR), Amanda Harris
New Videos From Marketing


The Hartford Post News Clipping

Being unique to our clients
The sales team continues to find really unique ways to get the attention of clients and provide something memorable. This month Sarah Cormier sent a news clipping to a client that resulted in jobs on calendar. Super creative Sarah!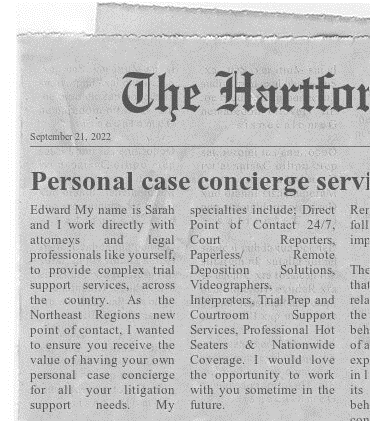 Reporter Newsletter
Huseby's New Quarterly Newsletter
Huseby's first ever court reporter newsletter, HusebyRecord, is out! Check it out by clicking on the link below! Special thanks to Marilyn Fil and Taylor Boysen for spearheading the newsletter efforts.

https://www.huseby.com/uploads...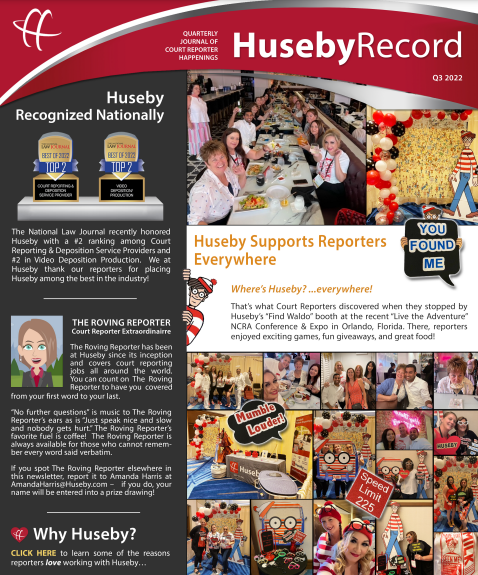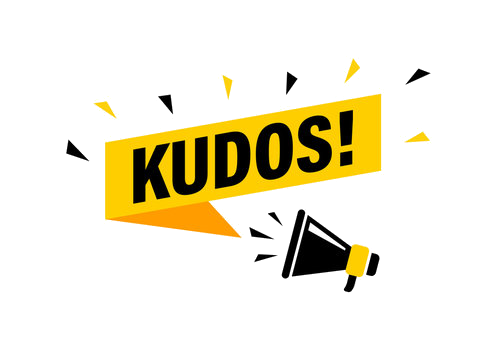 Kudos from Lauren Ladenheim for Sean Phillips
You are a rockstar! Kudos to you. I am so relieved and can't thank you enough. I know Christian will be so happy!!!
Many thanks,
Lauren
From: Christian Whittington
Subject: Landmark v. Vickery - Court Reporter Request
Hi there!
I apologize this is last minute, but we will need a court reporter only on Monday, September 12th for the deposition of Dr. Robert L. Perkel beginning at 1pm. The deposition will be held at the Dept. of Family & Community Medicine, Thomas Jefferson University, 1015 Walnut Street, 4th Floor, Suite 401, Philadelphia, PA 19107. We will also need a remote link in case the attorneys are unable to travel due to the weather.
Thank you!
Christian
Lincoln Derr
Lauren Ladenheim put in a Kudo's for Aleata Rodriguez
Kudos for Aleata! I had a client stressing out because she forgot to add a videographer to a deposition for tomorrow, where her attorneys are flying from NC to CA for. In a matter of minutes, Aleata was on top of this and secured an in-person videographer. Great service, Aleata-WTG!
Liza Penner put in a Kudo's for Huseby Team

From: Justin B. Levine
Subject: RE: BY ZOOM TODAY @ 4-4:30 PM - FW: SCHEDULED Zoom Meeting Notification: 2022-003283-CA-01
I wish every vendor was as rockstar as you guys.
Justin B. Levine, Partner
Cole, Scott & Kissane

Lauren Ladenheim put in a Kudo's for Linda Harper

Linda is such an asset to our team and is always available to help when needed.
Kudos to you, my friend!
Merideth Archibald put in a Kudo's for Judy Smith

Shout out to Judy Smith!! She is hands down one of the most helpful people in our organization and will absolutely go the extra mile to help you with whatever you need if she has the ability to do so. Asking clients to pay large bills is daunting as a salesperson but with Judy's help today I have the information I need to go into my conversation feeling organized and prepared. Thanks so much Judy!