Select a login option below
×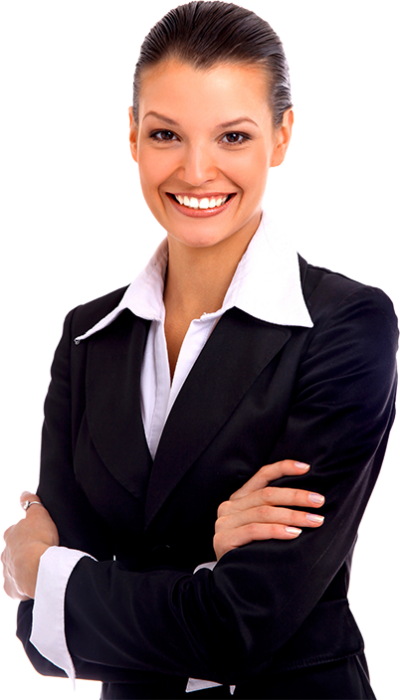 Court Reporting Springfield, Illinois
Looking for a court reporter in Springfield? You have come to the right place. Located in the heart of downtown Springfield, Huseby has all your deposition and trial needs covered. With over 85 years of service to the Springfield legal community, Huseby has become recognized as the go-to provider for court reporting, legal videography and trial support solutions.
Our mission is simple, "Every experience inspired by excellence".
Springfield, IL
Springfield, IL 62701
Phone: (800) 333-2082
Other Illinois Locations
Aurora, IL
Chicago, IL
Joliet, IL
Naperville, IL
Rockford, IL
Phone: (800) 333-2082
Service You Can Count On
Huseby services clients across Illinois, with over 40 locations from coast to coast. All offices provide you with the finest registered court reporters, including real-time reporters, legal video specialists, and video conferencing to meet all your case needs.
Our Springfield court reporters are a core part of the Huseby team. As a result, many of the reporters you see every day have been with us for decades. Clients who work with these reporters regularly have come to rely on the high quality of their work. The result is a deep trust and understanding that creates long-lasting relationships on both sides.
At Huseby, we understand every case is different, and no matter the size of your case we make sure it is done right. The exceptional reputation of our court reporting and trial support services continues to bring clients back year after year, providing lasting relationships from the beginning to the end of their cases.
Huseby is ready to assist you with all your deposition and trial support needs throughout Springfield and across the country.
ATTORNEY ASSOCIATIONS
Illinois State Bar Association
Illinois Trial Lawyers Association
Illinois Association of Criminal Defense Lawyers
Illinois Association of Defense Trial Counsel
Women's Bar Association of Illinois
Chicago Bar Association
Cook County Bar Association (Chicago)
Sangamon County Bar Association (Springfield)
Will County Bar Association (Joliet)
Winnebago County Bar Association (Rockford)
DuPage County Bar Association
COURTS
U.S. District Court
219 S. Dearborn Street
Chicago, IL 60604
(312) 435-5670
U.S. District Court
600 E. Monroe Street – 226
Springfield, IL 62701
(217) 492-4020
U.S. District Court – Northern District of Illinois
327 S. Church Street
Rockford, IL 61101
(815) 987-4354
Illinois Supreme Court
200 E Capitol Street
Springfield, IL 62701
(217) 782-2035
Illinois State Appellate Court
160 N. LaSalle Street – 14
Chicago, IL 60601
(312) 793-5484
7th Judicial Circuit Court – Sangamon County
Sangamon County Circuit Court
200 S. 9th Street – 5
Springfield, IL 62701
(217) 753-6674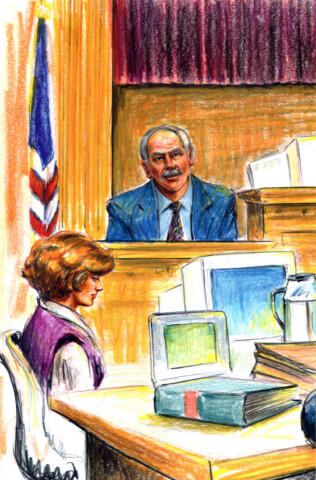 I have had the pleasure of working with the team at Huseby for several years. All departments have provided service above and beyond others in the same field. I have always been able to reach any of their support staff from scheduling, production, billing and special services with any questions or concerns and they respond quickly with options/resolutions to my issue. One of my favorite services they offer is finding a court reporter and location in another state. I always trust their choice as they have a huge network of reporters and if there is ever any issue, they handle it on our behalf. It is so refreshing to work with people that know their job, enjoy their job and do their job well!
Attorney
Blasingame, Burch, Garrard, Ashley P.C.
Thank you and your team at Huseby for your excellent customer service. Our department has had some complicated deposition requests that have been handled very smoothly. Especially with the challenges of this year, we are so appreciative of having the option of virtual depositions. We have received wonderful support and service during all our interactions with Huseby and look forward to working with you all in the future.
Gwinnett
County Government
"Not only was your technical performance superior, but you managed to maintain a remarkable balance, collegiality, and good humor in the face of multiple lawyer demands and many late night hours throughout a long, complex trial. Your commitment, courtroom experience, and extensive preparation for each day of trial ensured that the exhibits, deposition transcripts, video clips, on-screen highlighting, transformation of diagrams and demonstratives, among others, were seamlessly retrieved and projected in perfect sequence and on cue. While it was abundantly clear to us, even opposing counsel recognized the disparity between the services you provided and those of their consultant."
Hotseater
Foley & Lardner
I just wanted to take a moment to say a huge thank you!! I am so happy I found Huseby to help with our deposition needs, you guys are by far the BEST with communication, sending links quickly, responding so swiftly to all of my emails, precise timing with sending transcripts and my list could go on and on! So once again thank you and I'm so happy I found Huseby. Here's to many more opportunities to work together in the future.
Paralegal
Wilkes & McHugh
I've been practicing law for over 20 years and have taken countless depositions. Having a dependable and accurate court reporter is essential. Huseby's court reporters have continuously exceeded my expectations. I can't say enough about their accuracy and dependability. I give them my highest recommendation.
Attorney
Werner Law
Over the years we have developed a great partnership with Cindy and the Huseby team. Given the current climate and the many changes to how depositions are now conducted, we rely heavily on Huseby to provide our firm with remote solutions. Whether it's suggesting the best remote platform, technical assistance or training for our attorneys, Huseby has been there every step of the way and has not let us down.
Attorney
Greene, Broilet & Wheeler, LLP - Santa Monica, California
I can always count on Huseby! Whether I schedule a deposition a month or a day in advance, the Huseby team always pulls through and does a great job for our firm and our clients. I always appreciate their responsiveness and professionalism.
Attorney
Burkhalter Law
Huseby is my go-to company for court reporting and videographer services. In addition to providing excellent work product, Huseby is great at working with attorneys regarding details such as finding a location for an out-of-town depositions or assisting in making remote depositions run smoothly. I highly recommend Huseby to all attorneys.
Attorney
Weinberg, Wheeler, Hudgins, Gunn & Dial
Huseby has been an incredible resource in this new era of remote depositions. They are responsive, resourceful, and offer a client focused approach to their services and training. They have helped us address, and respond to, every new challenge with timely and insightful advice and suggestions.
Attorney
Hernandez & Paglia LLP, California
Huseby has helped us through huge cases impeccably. Their team is always available to address last minute requests and high-volume needs are never an issue. We have been using their services for many years, but in 2020, they played a vital role in our pandemic success. They were able to seamlessly transition us to remote depositions as soon as the pandemic required it and we never skipped a beat! You will not find a better court reporting company.
Attorney
Morgan & Morgan