Select a login option below
×
Huseby has been named #1 nationally for "Court Reporting & Deposition Services" and "Video Deposition Production" by the readers of The National Law Journal – many of whom are our clients.
We at Huseby take great pride in being the go-to court reporting provider for so many great clients from coast to coast, but we couldn't do it without you – our Court Reporters – whom our clients count on every day to provide "Excellence in every interaction."
Huseby recognizes that our clients have choices when it comes to selecting whom they work with. We're proud of our Huseby team – and that includes our Court Reporters – for giving them so many reasons to choose us.
So, be sure to review the rankings publicized in The National Law Journal's April publication and online at Law.com. It's yet another reason we at Huseby celebrate Court Reporters like you!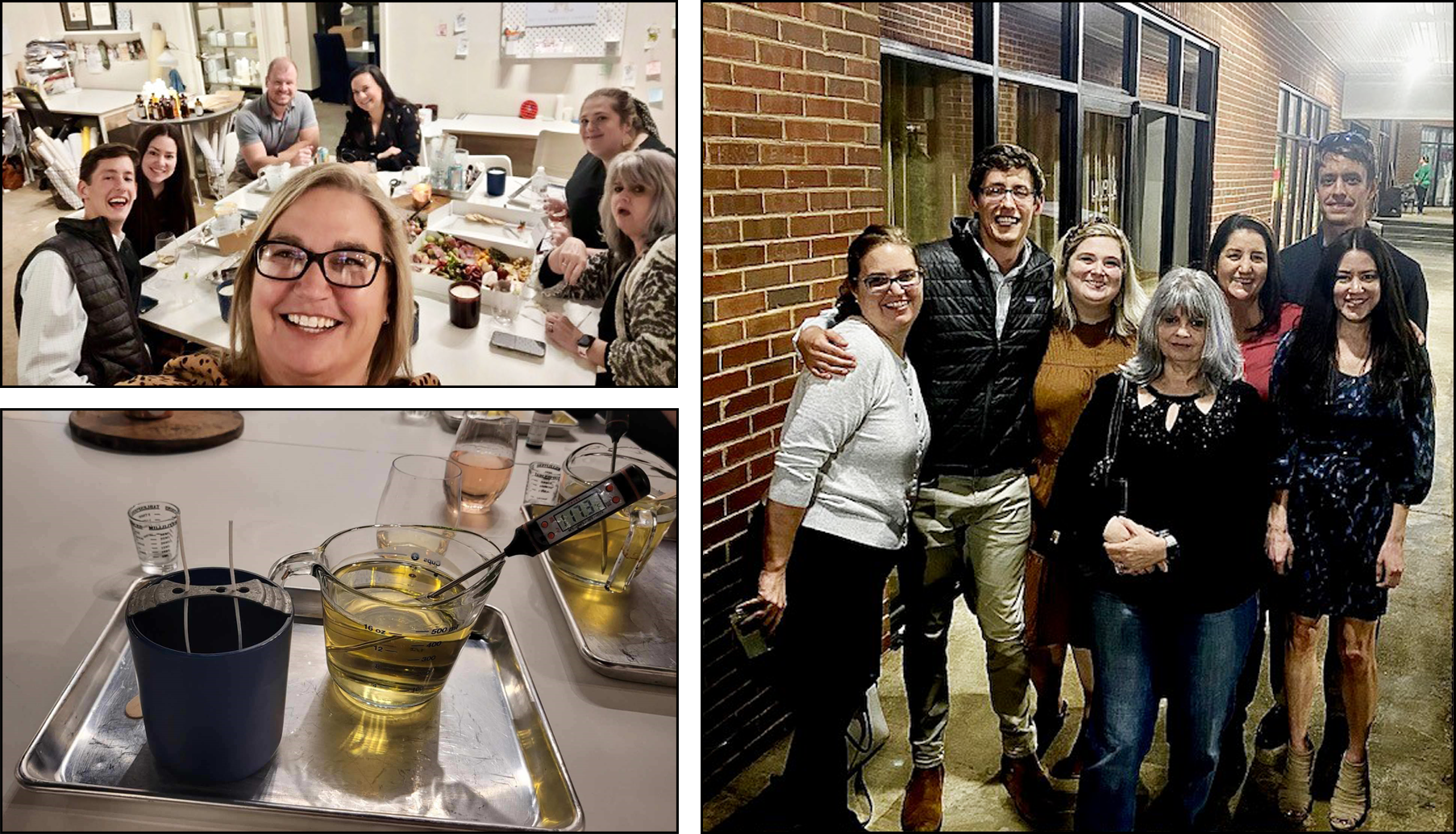 Reaching Out to Alabama Reporters
To celebrate "Court Reporting and Captioning Week" this year, Huseby team reps Taylor Boysen and Candace Lemieux invited local reporters in Alabama to attend a candle-making class and enjoy gourmet charcuterie with wine.
"We wanted to celebrate and thank reporters in our area for their hard work and dedication to our clients and the profession," said Taylor Boysen. "Court Reporters work tirelessly with us for our clients. I always enjoy spending time with them."
Thank you to Marissa Warnke Candle Co. for hosting us!
Shown: Local Alabama Court Reporters share in the comradery.

Huseby Celebrates Y – O – U !
Celebrating court reporters and captioners is something we at Huseby are passionate about. So, it seems befitting that the National Court Reporters Association (NCRA) would declare a week (National Court Reporting & Captioning Week) to promote and showcase the field. Huseby applauds YOU – not just for one week – but every day of the year!

Here's just some of the benefits of working with Huseby…
Huseby Online Portal – complete with setup & training
Full Onboarding (your W-9, direct deposit, formatting, and more!)
Competitive Weekly Pay (on both 0+1 and copies!)
Availability of Types of Jobs You Prefer
Rapid Response Scheduling, Production, Operations, Information Technology, and Support
Client Communications – so you don't have to!
Latest Tools, Technology, & Support in the Industry
Our Huseby team is here support you before, during, and after each and every job in delivering the highest quality and service in the industry. Our mission is simple: "Excellence in every interaction."

____________________________

Famous Reporter Question
Who was the first and most famous freelance court reporter?
Hint #1: this person decided to become a court reporter after working as a law clerk delivering documents and running errands.
Hint #2: mastered "that savage stenographic mystery" called the Gurney in three months instead of the normal three years.
Do you know who this is? CLICK HERE FOR ANSWER!

____________________________

Simplify Depos with "End-of-Day Follow-Up"
A day never ends for a Court Reporter. Requests for ASAP rough drafts, next-day final transcripts, and/or two-days deliveries – just to name a few!
Simplify your deposition day in three easy steps:
Click Huseby's reporter end-of-day follow-up link.
Answer a very brief questionnaire.
Click "Submit"
It's a quick way to notify Huseby's Production and Support Teams about expedite requests. The Huseby team is alerted to expect the transcript and it's forwarded to the client promptly. It's another way Court Reporters ensure "Excellence in every interaction."