Select a login option below
×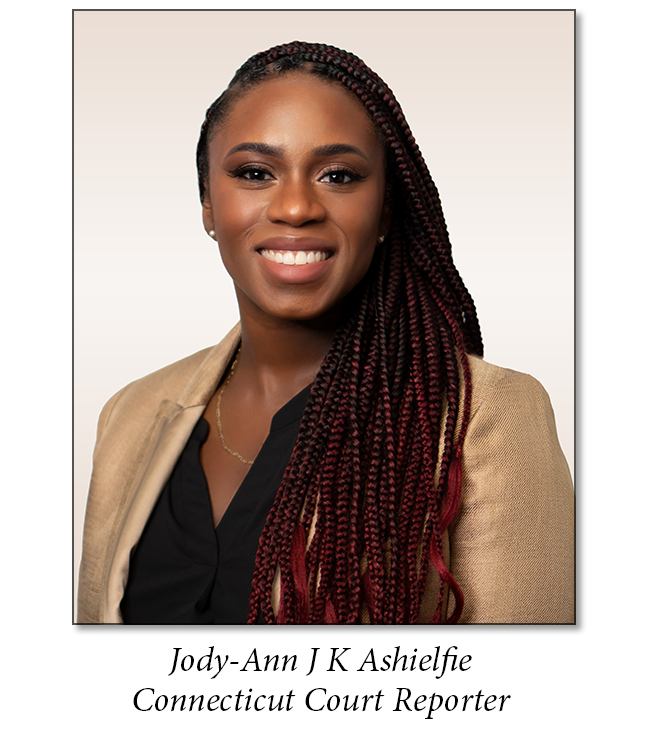 COURT REPORTER PROFILE
Going Places!

Born in the UK, Jody came to the United States and lived in New York. She then moved to Texas and eventually Connecticut, where she has been a resident and court reporter for 15 years.
Jody got her start as a court reporter after college. She had always been fascinated with the legal field. With court reporting being an "in-demand trade" combined with her strong English and grammar skillset, Jody pursued court reporting and never looked back.
She mastered the art of remaining calm, collected, and professional in extremely tense situations – particularly when others are not. She discovered the advantages of hiring a scopist to reduce stress and get her work out in a timely manner and found her favorite brief (now) to be TPH/TPH for inconsistent.
Jody is far from inconsistent. Clients notice everything and are most appreciative of her excellent work product – something she encourages every reporter to strive for.

That is no easy feat. She admits that there are numerous challenges to being a court reporter. A reporter needs to be firm (when necessary) and highly disciplined.
"While none of us are perfect," she explains. "If you take pride in your transcripts, you will become an in-demand reporter. This will, in turn, give you more bargaining power when it comes to your schedule and your rates."
Flexible working hours is a bonus as is the "exceptional support" she receives from Huseby. Jody notes that Huseby's Support Team is always available to help before, during and after depositions.

In her spare time, she enjoys a good workout to decompress, spending time with friends and family, and indulging in a good meal.
If Jody had more time, she'd prioritize traveling more saying, "If I won my dream vacation, I would spend two months yachting between Monaco, Italy, and Croatia. I feel sometimes we get so caught up in making sure work is coming in and assignments are going out on time that we sometimes forget there is a big world out there waiting to be explored."

If Jody-Ann's excellent work product is any indicator, she's well on her way to going places.